A game night at home is a fun way to spend quality time with friends, family or housemates. It allows you to disconnect from your smart devices and have face-to-face interactions with the people around you. Whether you make it a weekly tradition or a special event, game nights are beneficial for people of all ages.
The Big Deal About Game Night
Hosting a game night at home provides an opportunity to build meaningful relationships and connections. It can promote teamwork, encourage friendly competition and bring people closer. Games help to create a relaxed atmosphere where laughter, strategic thinking and friendly banter are shared. They allow everyone to feel a sense of belonging and connection.
Participating in game night can be a great way to take a break from the monotony of daily life. It is a carefree activity that allows people to relax and have fun, releasing their stresses and anxieties. Participants can choose from a wide selection of games, including board games, card games and party games. The excitement of playing games with friends and the friendly competition that ensues can help bring about feelings of happiness and contentment.
Playing games can help increase your cognitive abilities and problem-solving skills. A lot of games available in the market require strategic thinking, logical reasoning and decision-making. This can assist in critical thinking since players have to come up with creative solutions by adjusting to different situations. This mental stimulation can help in the development of cognitive skills that are beneficial for young minds.
The Best Board Games
To make your game night at home a hit, you should have a diverse set of games that suit different ages and interests. Remember to include games that everyone can enjoy from classic favorites, such as chess, Monopoly, and Scrabble, to newer party games, like Telestrations, Settlers of Catan, and Codenames. Here is a list of fun board games to have on hand for your next game night.
Brilliant or BS? Trivia Game
To take trivia to the next level, try Brilliant or BS?, the game that puts your BS detector to the test! This fun experience is sure to test your knowledge and ability to identify the liars among your friends. The game is easy to play: read a trivia question and listen as players answer privately, trying to persuade you that they know the right answer. The box contains six sets of answer cards, Brilliant or BS cards and 88 general knowledge trivia questions covering categories, such as entertainment, food and drinks, geography, sports, history, science and technology, Black culture and more.
Blank Slate
Blank Slate is an engaging game that tests your intuition and mind-reading skills. The game is simple to learn, fast to play and ensures fun for everyone in the family. Players pick a Word Cue card and write down the word that best completes the phrase without giving any hints. The challenge is to match another player's word, while trying to tap into everyone's thoughts. The box contains a scoreboard, eight dry-erase slates, 250 double-sided word cue cards and instructions to start playing. Blank Slate is perfect for game nights or any gathering.
Do or Drink Date Night
Get ready to explore new levels of intimacy with truth or dare-style challenges. Created by couples, this game features 250 cards that promise to bring you both closer together with non-stop fun, surprises and bonding. The game features friendly battles, daring challenges, fill in the blank prompts and intriguing guessing games that foster deeper understanding between players.
WHAT DO YOU MEME?
WHAT DO YOU MEME? is the ultimate party game that is sure to have everyone laughing. You and your loved ones compete with each other to create the funniest memes. Each round, a different judge gets to decide the winner. The goal is to make everyone laugh. This game is an excellent choice for gatherings, parties or game nights. It is also super easy to play. You need to use one of the provided caption cards to add a caption to the photo card in each round. With unlimited possible combinations, you can expect to encounter unexpectedly hilarious results. Get ready to laugh uncontrollably and have fun creating outrageous and creative memories.
Drawing Without Dignity
Enjoy grown-up fun with Drawing Without Dignity, an adult-only party game that will bring endless laughter to you and your friends. Similar to Pictionary, you have to draw and guess your team's sketches. With 670 distinctive and absurd items to sketch, you can get ready for a side-splitting competition. It is ideal for game nights. Each Drawing Without Dignity game includes 150 premium playing cards, a timer, a drawing pad and pencils. It has a reputation for testing limits, eliciting laughter and producing memorable experiences. This game is perfect for those who enjoy a bit of off-color humor and want to freely express their creativity.
Our editors love finding you the best products and offers! If you purchase something by clicking on one of the affiliate links on our website, we may earn a commission at no extra cost to you.
---
---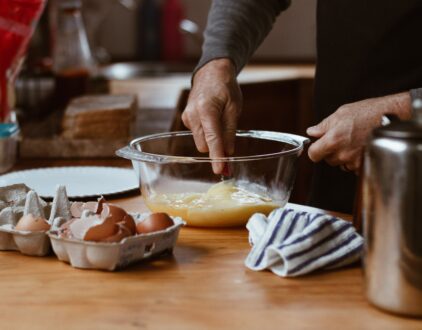 ---
Spaces
Whether it's luxury or ease, every area of your home should be as fabulous and unique as you.
FOLLOW ALONG ON INSTAGRAM
Find us on social for more home inspiration where culture, personal style, and sophisticated shopping intersect to help you create a home where you love to live.