Curtains can play a big role in enhancing the aesthetic of a room. Plus, they're also functional, working to provide privacy and manage how much natural light seeps into your home. The best part? There are unlimited options — from styles to sizes — for customizing your home decor.
Aside from their practicality, curtains are also great for creating a nice ambiance in your home. They can promote a warm and welcoming atmosphere or add a dash of grandeur to your room. The type of fabric used to make them has a lot of bearing on their appearance, too. Lightweight and sheer fabrics tend to let in soft, diffused light, and heavier fabrics provide insulation and block out natural light.
How To Choose the Right Curtains for Your Needs
Adding curtains to a room can take your space from drab to fab. Not only are they an attractive addition, but they also provide practical benefits as well. To find the right ones for your home, here are seven tips to consider:
Determine Your Needs
First, consider why you want to add curtains to your room. Do you want to create more privacy? Are you trying to prevent natural light from affecting your sleep? Or do you just want something stylish to enhance your space? Understanding the why can help you select the appropriate fabric and design.
Start Measuring
To ensure your curtains fit, take measurements of the height and width of your windows. This can help you figure out which size is right for you.
Factor in Your Decor
Consider the aesthetic of your room, including the color scheme and furniture. This way, it can be easier to choose window coverings that complement your space.
Select the Right Fabric
When selecting a fabric, think about which fabric is right for your needs. For instance, fabrics such as voile or chiffon that are sheer provide more light, whereas thicker materials like velvet or blackout curtains offer better light blocking.
Select a Style
The fun part about shopping for window coverings is how many styles are available to choose from. You can decide between rod pocket, tab top, grommet, or pleated curtains. Even better, every style has its own unique benefits.
Try Experimenting With Colors
Curtains can brighten up your room by adding pops of color to your space. You can set up neon green curtains as an accent, or select a patterned fabric to make your room truly stand out.
Invest in Quality
When shopping for curtains, invest in curtains made from premium materials with quality stitching to ensure they last.
---
---
Decorate
Access design inspiration that infuses personality and culture into your spaces.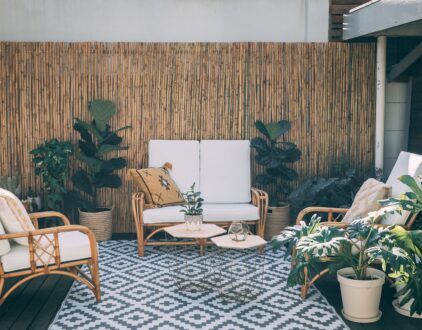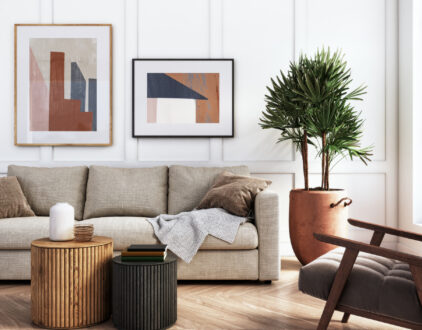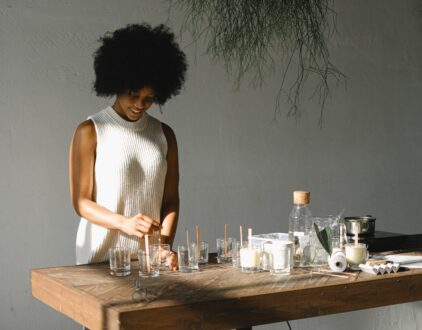 ---
Spaces
Whether it's luxury or ease, every area of your home should be as fabulous and unique as you.
FOLLOW ALONG ON INSTAGRAM
Find us on social for more home inspiration where culture, personal style, and sophisticated shopping intersect to help you create a home where you love to live.