Everyone is guilty of judging a home based on the immediate things they see when they approach it. Even active homebuyers judge homes based on their current condition (as they should!). A home's first impression can be a lasting one, and a new survey by Thumbtack and Nextdoor revealed what 1,000 homeowners believe makes up good curb appeal.
Photo credit: Brian Patrick Tagalog
The Best Curb Appeal Improvements, According to Homeowners
Nobody wants a homely house, especially if you are a new homeowner. Nor does anyone want to have beef with their new neighbors, either. Therefore, before you buy your home, here are a few things to add to your budget when you get those keys.
Low-Cost Ways To Improve Your Home's Look
Moving into a new home is a costly investment. If you don't have the extra cash immediately to do extensive upgrades, you can focus on small-ticket items that can upgrade your yard. Buying a new mailbox, replacing your front door and pressure washing the outside of your home can make your home look better instantly. If you have a little bit more to splurge, try adding some outdoor fixtures, and welcome mats. You can also take some paint you might already have and redo your fence.
Mid-Cost Exterior Investments
In addition to the aforementioned, replacing your garage door also wins with other homeowners, too. Revamping your street-facing exteriors with a fresh paint job (which 78% of homeowners agreed was a dramatic improvement) and cleaning the gutters will make your neighbors happy as well.
Large Exterior Investments
Out of all the homeowners who were part of this survey, 82% agreed that landscaping was the biggest improvement you can do to boost your street exteriors. Landscaping is an investment, and the reward can be beautiful.
The Importance of Good Curb Appeal
"Strong curb appeal demonstrates a deep investment in a neighborhood," Heidi Andersen, head of revenue at Nextdoor, said in the report. "It elevates the sense of community pride and fosters a welcoming atmosphere for residents and visitors alike. For many neighbors, the neighborhood is a gathering place, a central hub, and most importantly, a place they come to for genuine connections, support, and shared experiences among its residents."
Overall, as a new homeowner, you want to be proud of your new home. But you also have to remember that buying a new home also means becoming part of a community. Your neighbors want to feel comfortable in knowing that you are invested in the neighborhood just like they are. Simple things such as keeping the grass cut and planting a few flowers can make all the difference. Not only will your neighbors love it, it can add value to your home, too.
---
---
homeownership
Home is a safe place where relationships flourish and the cornerstone of neighborhoods. We believe it's the setting that surrounds your phenomenal story.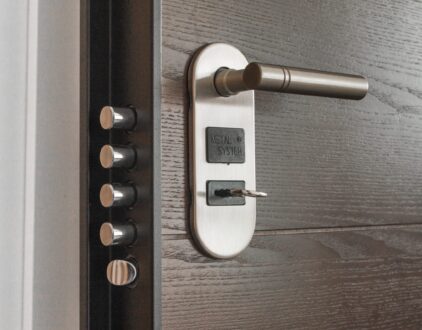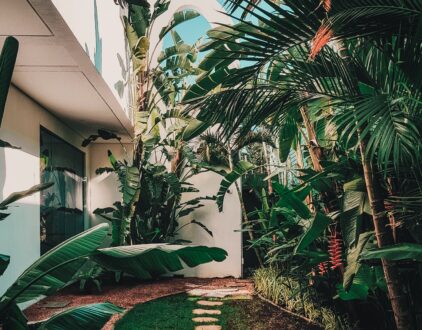 ---
Spaces
Whether it's luxury or ease, every area of your home should be as fabulous and unique as you.
FOLLOW ALONG ON INSTAGRAM
Find us on social for more home inspiration where culture, personal style, and sophisticated shopping intersect to help you create a home where you love to live.