Whether it's a bold kitchen backsplash or a sleek bathroom floor, tiles can completely transform spaces in your home. Tiles help to create an ambiance and reflect your personal design style. Choosing the ideal tiles for your room is an essential yet difficult choice as there is a wide array of design, size, color, and material options.
Here's a simple guide for selecting tiles that enhance your space and complement your style.
Identify Your Design Style
The first thing you should do is narrow down your personal style. Are you more drawn to classic and timeless designs, or do you lean more towards modern and contemporary decor? By understanding what your aesthetic preferences are, you will be able to narrow down tile options.
Think Size
Tile sizes can have a significant impact on your space's aesthetic. Larger tiles make a room feel more spacious and are often the preferred option for modern designs. Smaller tiles, like mosaics, are great for kitchen backsplashes or bathrooms; they exude a vintage vibe.
Consider Color
Opt for white, gray, and beige tiles if you're looking for versatility. These neutral tones can be paired with various styles and decor. If you want to make a statement, tiles with bold colors or patterns are a great choice. Consider the room's overall color scheme to ensure visual harmony.
Different Materials, Different Vibes
Choose the right material for your vibe. Ceramic tiles are the most versatile choice and fit various budgets and design styles. Porcelain tiles are a durable choice and perfect for high-traffic areas. Tiles made from natural stone like marble or slate are luxurious and perfect for those looking for an elevated feel. Glass tiles brighten spaces with their reflective properties; they are ideal for smaller rooms or areas lacking natural light.
Functionality
Consider functionality when choosing tiles for your space. For wet areas like bathrooms, opt for non-porous tiles like porcelain. For high-traffic areas, consider tiles that are easy to maintain and hard-wearing.
Patterns and Texture
Patterned tiles are a great focal point and can give a room character. Textured tiles are excellent for adding depth to a space and making it feel more layered and tactile.
---
---
Decorate
Access design inspiration that infuses personality and culture into your spaces.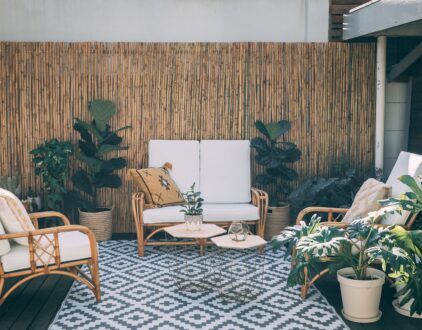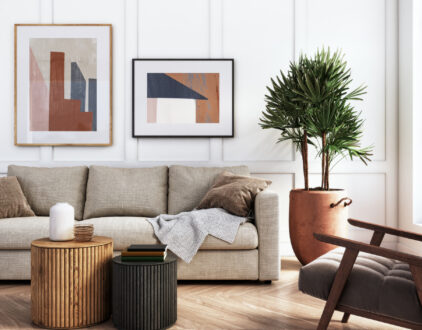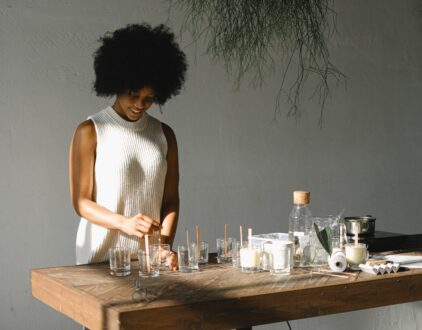 ---
Spaces
Whether it's luxury or ease, every area of your home should be as fabulous and unique as you.
FOLLOW ALONG ON INSTAGRAM
Find us on social for more home inspiration where culture, personal style, and sophisticated shopping intersect to help you create a home where you love to live.