Depending on the type of meal you make, cooking can be a pretty labor-intensive process. From slicing and dicing ingredients to washing the dishes, cooking is not for the faint of heart. Fortunately, this is where kitchen gadgets come in handy. Having the right tools can make even the most tedious cooking techniques more convenient, and in many cases, fun. So whether you're new to cooking or a seasoned chef, there's always a super cool gadget to make life in the kitchen much easier.
How Kitchen Gadgets Make Your Life Easier
Having the right kitchen gadgets can take the hard work out of cooking. For example, instead of mixing purees or sauces by hand, you can use an immersion blender to quickly blend ingredients with minimal cleanup.
Or if you enjoy baking, using an electric mixer to create moist and fluffy cakes and cookies is a much better option than trying to do it yourself.
Kitchen tools can also help you save time so you can focus on more important matters such as movie night with your spouse or playing with your little one. With useful tools like slow cookers and pressure cookers, you can whip up a quick meal without wasting too much time in the kitchen.
And when it comes to cleaning, kitchen gadgets are a godsend. For example, with a quick press of a button, you can use an electric kettle to heat large quantities of water quickly and thoroughly.
7 Kitchen Gadgets You Didn't Know You Needed
Because there are so many kitchen products available on the market, it can be challenging to sort through them all. From electric potato mashers to multi-functional immersion blenders, shopping for kitchen gadgets can easily become overwhelming. Fortunately, we've compiled a list of the best kitchen tools to help make things easier. If you want to make cooking more convenient for you, here are seven kitchen gadgets to add to cart ASAP:
1
Moveable Fridge Magnetic Spice Racks
If you need more storage space in your kitchen, try this set of four moveable spice racks. Each rack is made from metal, acting as a magnet that attaches to your fridge. The racks are available in multiple colors you can store your spices in style without taking up too much space.
2
Armeator Wireless Meat Thermometer
From roasting to grilling, this wireless meat thermometer is the perfect kitchen companion. Made from stainless steel, this digital thermometer can withstand even the highest temperatures. Plus, you can use its app to monitor your foods as they cook and even set alerts to notify you when they're cooked to your desired temperature.
3
2-in-1 Nonstick Frying Pan with Strainer
This 2-in-1 frying pan doubles as a strainer to protect you from flying grease splatter. Measuring out to 10 inches, this nonstick pan can cook everything from bacon to pasta. Even better, its stainless steel bottom helps to cook foods evenly for a hot and delicious meal every time.
4
Safe Mandoline Slicer for Kitchen
Easily slice fruits and veggies with this super convenient mandoline slicer. It includes more than 35 presets so you can adjust the slice size according to your preferences. Plus, its collapsible design makes it easy to clean after each use.
6
HausHaven Electric Salt and Pepper Grinder Set
For a convenient way to season your food, try this electric salt and pepper grinder from HausHaven. This set of grinders quickly grinds coarse seasonings so you can flavor any dish in style. It also includes a beautiful stainless steel stand so you can store your grinders without taking up too much space.
7
WACACO Minipresso GR
If you can appreciate a nice, hot cup of Joe in the morning, try this mini espresso maker from WACACO. The Minipresso is the perfect companion to your morning routine, serving up 50 milliliters of espresso at a time. Plus, it's compact and lightweight, which means you can take it to work, the park, or even camping!
Our editors love finding you the best products and offers! If you purchase something by clicking on one of the affiliate links on our website, we may earn a commission at no extra cost to you.
---
---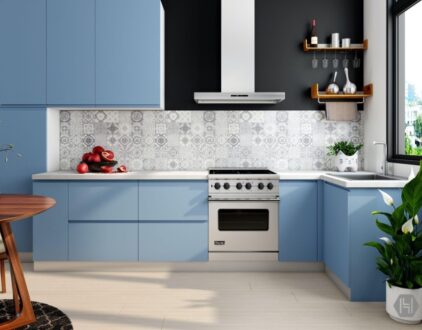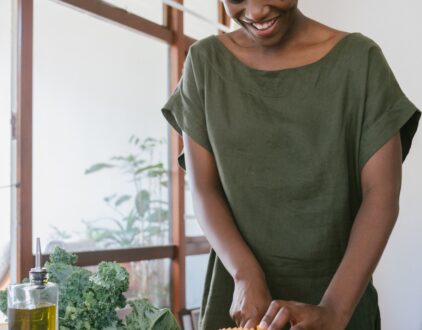 ---
Spaces
Whether it's luxury or ease, every area of your home should be as fabulous and unique as you.
FOLLOW ALONG ON INSTAGRAM
Find us on social for more home inspiration where culture, personal style, and sophisticated shopping intersect to help you create a home where you love to live.