It's time to find some stylish tea towels for your kitchen. You can start planning your summer brunches and tea parties with beautiful tea towels that will make your guests swoon.
What Are Tea Towels?
Tea towels differ from kitchen towels because they are lighter and made of softer material and are smaller. They can be long, like dinner napkins, but they remain light in weight and texture. These towels are generally reserved for fine china and special soirees.
They serve as more decorative decor, and are made with cotton and linen. Kitchen towels are made with terry cloths to helps absorb more water, grease and stains.
Where to Get These Stylish Accessories?
View this post on Instagram
You can collect tea linens and keep them all year round. They are always good to have on-hand because they are a fast way to spruce your kitchen or dining area up.
You can find them wherever kitchen and linens are sold. However, there are a few places that have a lot of hidden, unique gems. Nothing says exclusive like finding one-of-a-kind tea linens for your home. They are stylish and rich and will complement almost any fine china. Get ready for your next event with these eye-catching and picturesque towels.
Jump to Products
---
Folk Flowers Bloom Tea Towels
If you love whimsical, home decor, you will fall head over heels for these Folk Flowers Bloom Tea Towels now available at Nordstrom Rack. This set of three has cheerful embroidery that spells out 'Bloomin' on each towel. Made out of 100% cotton, these towels are perfect for spring and summer. You'd probably want to buy two sets of these towels to make it an even six so that you can mix and match the dark and light towels together. These towels will pair well with tea time, brunches, picnics, and any other festive activity you may want to have during the warmer months.
Humpday Black Tea Towels
Colorful tea towels are a vibe, but if you want to use them frequently, you may want to have a dazzling yet adaptable tea towel for everyday usage. The Humpday Black Tea Towel set from Rochelle Porter is a must for those that love a more high-end table arrangement often. The striking black-and-white contrast will enhance just about any dinner set you may have. The optical illusion of this design will keep you and your guests' eyes wandering with joy and satisfaction. If you're still not convinced, Rochelle Porter is a Black-owned brand and you can bet the quality is top-rated.
The After Party Tea Towels
Some people choose to use tea towels for special occasions. If you are in need of tea linens that you can use for toasting and other celebrations, then you will fall in love with The After Party Tea Towel Set from Atelier Saucier. These tea towels are enchanting with a dark denim color that has a slight bit of white peeking out from them. Here's a tea towel that is perfect for evenings when you want to enjoy decadent desserts, after-dinner coffee and wine. The dark blue hue allows these towels to be in season all year round, so you won't need to worry about changing towels.
Turkish Tea Towels
If you prefer to buy your tea towels in a beautiful bundle, then you need to check out these Turkish Tea Towels available on Etsy. While there are a lot of gorgeous tea towel sets, they usually come in pairs or at most in a set of four. However, this bundle comes in a pack of twelve and the colors are so lovely. They range from deep red to canary yellow, giving you styling options for dining. These towels are made out of Turkish cotton and are made without fringes, so you won't have to worry about your towels unraveling over time.
Quinn Kitchen Towels
The Quinn Kitchen Towels from Anthropologie are posh and dainty, and the colors will brighten any kitchen. With bright bursts of lime green, sea blue and contrasting pink hues, your kitchen will feel cozier with these towels. These towels are yarn-dyed meaning they won't fade quickly over time. You can use these towels to set your outdoor table or your kitchen table. The colors will blend with your current decor beautifully.
Our editors love finding you the best products and offers! If you purchase something by clicking on one of the affiliate links on our website, we may earn a commission at no extra cost to you.
---
---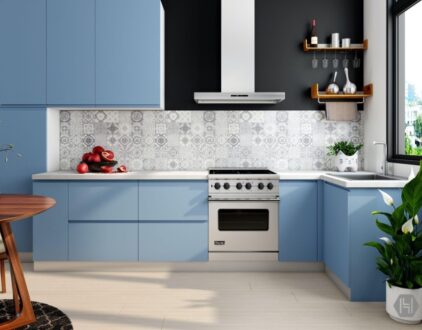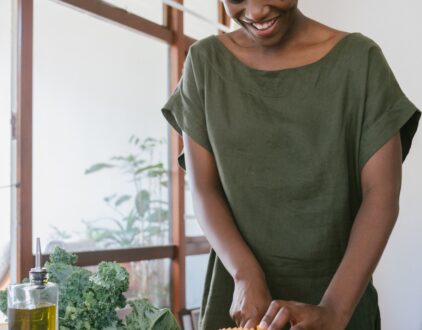 ---
Spaces
Whether it's luxury or ease, every area of your home should be as fabulous and unique as you.
FOLLOW ALONG ON INSTAGRAM
Find us on social for more home inspiration where culture, personal style, and sophisticated shopping intersect to help you create a home where you love to live.