Interior design is more than just mixing and matching furniture. Instead, it's a powerful form of art that can transform your living space into your very own personal oasis. There are many techniques in interior design to help you create the home of your dreams, from color theory to spatial planning. Layering is another popular technique that interior designers use as well. With layering, you can add depth and dimension to your space, creating a visually appealing space for relaxing and unwinding.
What Is Layering in Home Decor?
The art of layering involves arranging different elements to achieve a more enhanced yet balanced space. Similar to how an artist uses layers of paint to add depth to a painting or project, interior designers also use layers to create depth in homes. But instead of using paint, interior designers use furniture, textiles, decor, and artwork to style a three-dimensional design at home. Following this approach can help you achieve an attractive and harmonious space that highlights your personality.
How To Practice Layering Your Home Decor
When it comes to interior design, layering can add a great deal of personality to your home. By carefully layering the decor in your home, you can upgrade your living spaces to become visually stunning havens. To learn more about the art, here are six ways to practice layering your home decor:
1. Textiles
To perfect the art of layering, try incorporating textiles of varying textures — such as velvet, wool, silk, and linen — into your home. You can do this with rugs, pillows, and throw blankets to create a tactile and attractive space.
2. Color Palette
When you layer colors, you can add a lot of depth and dimension to your space. Mix and match varying shades in the same color family to create visual interest.
3. Furniture Arrangement
To add movement to your space, consider arranging your furniture using different heights, sizes, styles, and materials.
4. Art and Other Decor
Master the art of layering by combining your best artwork in varying sizes and styles on the wall. To enhance it even further, showcase your decor on shelves or tables for a more attractive space.
5. Window Treatments
Layer fabrics by merging your curtains with blinds or shades to upgrade not only the aesthetic but your lighting and privacy as well.
6. Lighting
By layering multiple types of lighting, such as ambient or accent, you can set the desired mood for your space. Try using floor or table lamps and pendant lights to achieve the ambiance you want.
---
---
Decorate
Access design inspiration that infuses personality and culture into your spaces.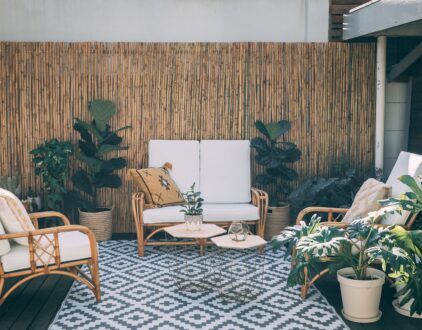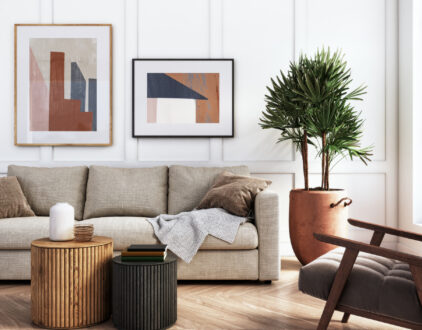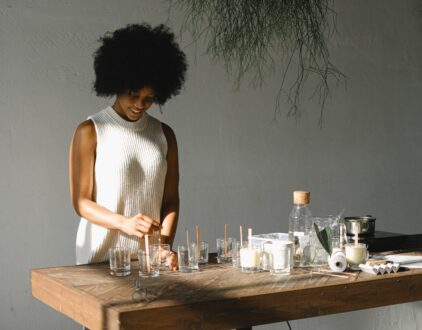 ---
Spaces
Whether it's luxury or ease, every area of your home should be as fabulous and unique as you.
FOLLOW ALONG ON INSTAGRAM
Find us on social for more home inspiration where culture, personal style, and sophisticated shopping intersect to help you create a home where you love to live.