The marshmallow aesthetic is the newest trend to sweep the design world just in time for fall and winter. Unlike the sweet treat, the marshmallow aesthetic is all about plush, oversized furniture paired with sleek decor pieces for a chic, serene ambiance. Homeowners are gravitating towards this trend, creating a balance between contemporary design and comfort.
Creating the marshmallow aesthetic in your home involves more than adding plush furniture to your home. Here are some tips to master this cozy design style.
Choose Furniture That Looks Like a Marshmallow
When curating the marshmallow aesthetic in your home, look for furniture with rounded edges, button tufting, plush upholstery, and soft, neutral colors. You can also use light shades of blue, pink, and green. Introduce pops of color using accessories like rugs, candles, or throw pillows.
Balance The Room
Incorporate clean and modern lines in your decor to create visual harmony with the overstuffed furniture. Consider sculptural vases and lamps to complement the marshmallow-style sofa.
Keep It Simple
The best thing you can do when curating a marshmallow aesthetic is to keep the decor simple. Throw pillows and a cozy blanket on your marshmallow furniture are great additions. Add elements of nature, like plants, to enhance the serenity of this aesthetic.
Before diving into the marshmallow aesthetic, there are a few essential factors to consider:
Space Size
Marshmallow-style furniture can take up a lot of space, so make sure your room is large enough to accommodate it. If you don't have a larger room, you can make this aesthetic work with smaller pieces like accent chairs or ottomans.
Is It Practical To Your Lifestyle?
Practicality is key when embracing this trend. Opt for performance fabrics that resist stains, are easy to clean, and stand up to daily wear and tear, especially if you have children or pets. Keep in mind that overstuffed furniture requires consistent cleaning and care to maintain its appearance and may change over time with regular use.
---
---
Decorate
Access design inspiration that infuses personality and culture into your spaces.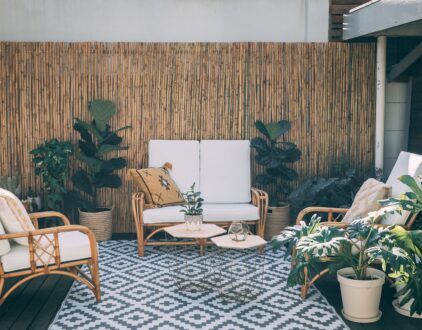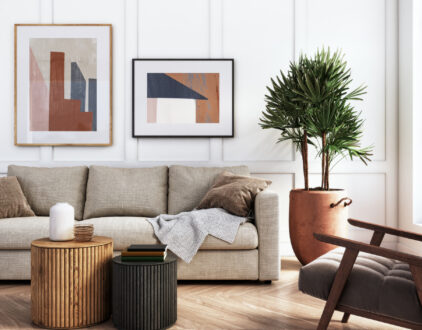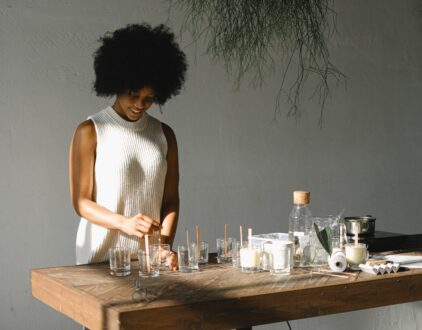 ---
Spaces
Whether it's luxury or ease, every area of your home should be as fabulous and unique as you.
FOLLOW ALONG ON INSTAGRAM
Find us on social for more home inspiration where culture, personal style, and sophisticated shopping intersect to help you create a home where you love to live.