Looking for some great home office remodeling ideas? Home & Texture's got you covered!
Working from home has become the norm over the past three years. Although it's convenient to roll out of bed on cold winter mornings and get dressed from only the chest up for Zoom meetings, there are downsides to the work-from-home life. Those living in inter-generational households have reported difficulty in adjusting. Being at home with your significant other while you both work can be a challenge. The same can be said for parents balancing childcare and work duties from the confines of their homes.
When It Comes To Home Office Remodeling Ideas, Finding Balance Is Key
Some days you may find yourself constantly snacking since your kitchen is at arm's reach. On other days it may be difficult to put your laptop down while ignoring your water intake and the need for fresh air. A home office is a great way to set a work/life balance. Making sure your home office is optimized for functionality can be the change you crave in your workday. Instead of working from your bed or couch while watching the latest season of "The White Lotus", try working from your home office. Having a designated room in your home for work will help with feelings of anxiety and burnout. After all, your bedroom is for sleep and relaxation, not typing away after midnight trying to meet deadlines.
Lifestyle tip: Get dressed for your day as if you're going to the office. We promise it will help set the tone as you dive headfirst into your duties.
If your home office needs some sprucing up, we've got solutions. A refresh to your workspace can help with organization, productivity, and creativity in your work life. Everyone's needs are different, but with these 6 items, you're guaranteed to succeed. 
Shop Now
---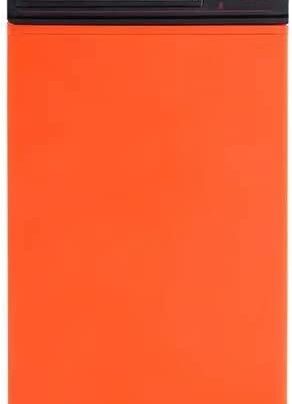 1
Cell Phone Lock Box
If you're guilty of scrolling through TikTok and Instagram content for hours before completing your work, this cell phone lock box is the perfect gadget for your home office. This portable lock box comes with a timer and is compatible with iPhone and Android. 
2
USB Busy Light Indicator
If you find yourself constantly dealing your loved ones barging into your home office at the worst possible times this busy light might just do the trick. This USB indicator will let them know you're in work mode and to keep their questions at bay. The light easily attaches to your laptop or desktop monitor and has customized LED colors to communicate whether you're in meetings, getting a deck done, or sending emails. The best thing about this indicator is that no batteries are needed — recharge by plugging it into the wall. 
3
Under Desk Treadmill
Moving your body is a great way to increase your mood, get your creative juices flowing and help you get closer to your fitness goals. How many times have you slacked on going to the gym because you had to finish what seems like a never-ending to-do list? This under-desk treadmill is perfect for getting your steps in while scheduling emails, knocking tasks off, and feeling like a boss. 
4
Smart Coffee Warmer Set
Nothing is worse than making coffee, feeling on top of the world, and then letting your coffee get cold because of unexpected meetings and tasks. This smart coffee set is perfect for the busy work-from-home life and will ensure your hot beverage stays hot, even if your meetings run over. The warmer is activated when you place your mug on it and automatically shuts off when your mug is removed. 
5
Electric Adjustable Standing Desk
Sitting for hours leads to feeling fatigued and a sedentary lifestyle. When working from home, getting up every hour to drink water and move your body will help heighten your mood and productivity. Having a standing desk in your home office is a great way to stay active and maintain good posture. This electric standing desk allows you to adjust the height of your workspace with the press of a button. 
6
Warming Foot Massager
Who says you can't add luxury to your workday? Between meetings, put out this warming foot massager and enjoy the two levels of vibrations. The cozy, fleece lined pockets will fit up to women's size 14.
7
Desk Organizer
Keep your work-from-home situation sleek and modern. This desk organizer is perfect for organizing essentials like your blue light glasses, keys, coins, phone, etc. This organizer is a must-buy if you need a place to put your knickknacks. 
---
---
---
Spaces
Whether it's luxury or ease, every area of your home should be as fabulous and unique as you.
FOLLOW ALONG ON INSTAGRAM
Find us on social for more home inspiration where culture, personal style, and sophisticated shopping intersect to help you create a home where you love to live.