When it comes to decorating your home, it may seem like certain rules are etched into stone. However, as time changes and people evolve, one thing for sure is that rules are made to be broken. This is especially true when it comes to personalizing your living space. Individuality reigns supreme, which means it's time to cast aside outdated rules and embrace the freedom to curate a home you can be proud of.
Here are some common design rules you should break when crafting a space that aligns with your personal design style:
Matchy-Matchy Furniture Sets
Growing up, you may recall it being chic to have a complete matching set of furniture. Fast forward to today, and it can feel dated and unimaginative. It's ok to mix different textures, colors, and styles to create a unique and eclectic atmosphere. Feel free to experiment by pairing a vintage wooden coffee table with a modern sofa or mixing patterns and metals. Your space should reflect your taste and lived experiences.
Small Rooms Should Only Have Light Colors
While painting a small room in a light color does, in fact, make the room feel more spacious, who says you have to be confined to that rule? Embrace the cozy intimacy of a small space with a bold, dark color. Choosing to paint a small room in a darker hue adds character and depth to a space.
Ceilings Should Be White
White ceilings have been the default design choice for what seems like forever. Break the mold by looking at your ceiling as having a "fifth wall." Paint your ceiling in a soft hue or even adorn it with a patterned wallpaper to create visual interest.
Do Not Mix Patterns
Mixing patterns was once considered tacky. Now it's a way to infuse personality and vibrancy into a space. Find a common color that runs through the patterns to create a harmonious combination. Have fun by playing with different patterns that represent your personal design style.
Hang Art at Eye Level
Hanging art isn't a one-size-fits-all rule. Instead, look at the context of the room. Consider how the work will relate to furniture or other elements in the room. This could result in a lower or higher placement being the best fit.
Dining Rooms Are Formal
You don't have to reserve your dining room for special occasions. This room can be tailored to being a multi-functional area that fits your lifestyle. Whether it's a mini library, working space, or casual eating area, the rule of formality in dining rooms should be broken.
Kitchens Should Be Neutral
Neutral kitchens are seen as timeless, but they can end up being, well, boring. If you have a vibrant personality and love color, don't shy away from using it in your kitchen. Whether it's a bold backsplash or monochromatic cabinets, color can make cooking and hosting a more joyous experience.
Wallpaper Is Outdated
What may be seen as your grandmother's style has gotten a cool and chic upgrade. Wallpaper is a great addition to contemporary homes. There are an array of colors, patterns, and textures to choose from to elevate your space. Give your home a personal touch with a wallpapered accent wall or ceiling.
---
---
Decorate
Access design inspiration that infuses personality and culture into your spaces.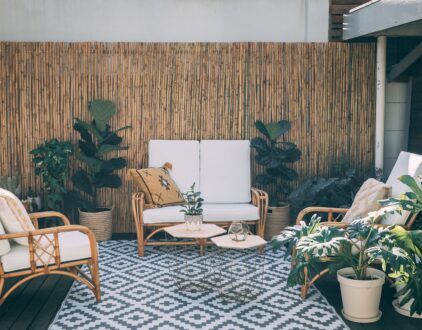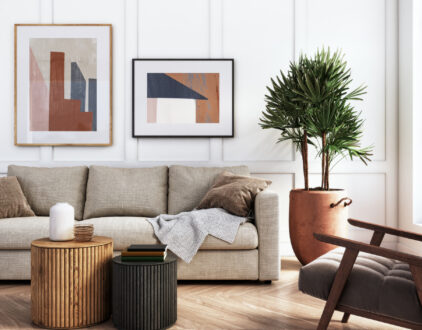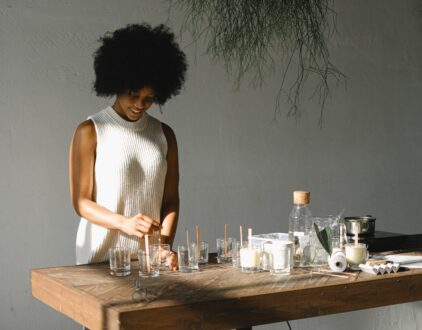 ---
Spaces
Whether it's luxury or ease, every area of your home should be as fabulous and unique as you.
FOLLOW ALONG ON INSTAGRAM
Find us on social for more home inspiration where culture, personal style, and sophisticated shopping intersect to help you create a home where you love to live.