An organized pantry not only looks great, but also makes it easier to find what you need when you need it. It saves you time and money, and helps reduce food waste. However, what do you do if your pantry is less of a dream and more of a chaotic, disorderly nightmare?
It's time to put a stop to the stray protein bars and questionably stale hot dog buns taunting you from their dark shelves. Pour yourself a glass of wine and check out these tips, along with some helpful products to keep your space neat and tidy, on how to organize your pantry in no time.
Clean Out Your Pantry and Start Fresh
The first step in organizing your pantry is to take everything out and start with a clean slate. Wipe down the shelves, remove any expired items and throw away anything that's no longer good. This will give you a clear idea of what you have and what you need.
Once you have cleaned your pantry, group like items, such as canned goods, baking supplies and paper products. This will make it easier to find what you need when you need it, and it will also help you avoid buying duplicate items.
Place the most frequently used items right where you can see them, so you can grab them at a moment's notice. This might include items like cereal, pasta and snacks.
When you bring new items into your pantry, be sure to rotate them, so that the older items get used first. This will help reduce food waste and ensure that nothing goes bad.
Storage Essentials for Organization
Clear containers. They not only look great, but also make it easy to see what's inside. Use clear containers to store items, like pasta, rice and snacks. Label each container with the item inside and the date to make it even easier to find what you need.
Shelf risers. Shelf risers are a great way to maximize space in your pantry. They allow you to stack items on top of each other without losing visibility. Use shelf risers to store items like canned goods, jars and bottles.
Baskets or bins. Use them to store items like snacks, bread and potatoes. Label each basket or bin with the items inside to make it easy to find what you need.
Door organizer. Don't forget about the door. It is a great place to store several small items. The inside of the pantry door can be used to store spices, sauces or snacks. Use a door organizer to maximize space and keep everything in its place.
Jump to Products
---
1.
Airtight Food Storage Containers
Food storage containers are having a moment. They can help give your pantry a unified feel, while giving you the freedom to customize based on the food's color or type. This set includes 18 stackable containers, along with matching lids and measuring cups. The containers are made of durable, BPA-free plastic and feature airtight seals to keep food fresh for longer. They come in a variety of sizes, which makes them perfect for storing everything from cereal and pasta to snacks and spices. Airtight seals also help to keep food fresh and prevent spills, which is especially useful for pantry items that tend to go stale quickly. This set also includes measuring cups that make it easy to portion out ingredients and ensure accuracy in your recipes. The clear design of the containers make it easy to see what's inside and how much you have left.
2.
Stackable Rising Counter Shelves
These pantry organizer rising shelves are a great solution, if you're looking to maximize your pantry space. The product itself is stackable and expandable, which allowes you to customize the height of your pantry shelves to fit your needs. The risers are sturdy and can support up to 22 lbs. Non-slip feet also help keep them in place and prevent items from sliding around. Additionally, the expandable design allows you to adjust the width of the risers to fit different sized items. This is especially useful for storing cans, bottles and other items that can take up a lot of space on pantry shelves.
3.
Plastic Storage Bins with Lids
These bins come in a set of six and are made of durable, BPA-free plastic. They are stackable and ideal for saving space, while storing a variety of pantry items from snacks and cereals to canned goods and baking supplies. The lids help keep items fresh and protected from pests, while the integrated handles make it easy to pull the bins off the shelf when needed. Another great feature of these bins is their space-saving design. By using the same size and shape bin, you can easily stack them on top of each other to maximize vertical space in your pantry.
4.
Over the Door 5-Tier Pantry Organizer
Made of high-quality metal, this heavy-duty organizing rack is durable and sturdy, making it capable of holding a wide variety of items like cans, bottles and spices. The rack comes with five adjustable shelves, allowing you to customize the height. The shelves are also removable, making it easy to clean and maintain the rack. It's easy to assemble, and it comes with all the necessary hardware and instructions and materials. Once assembled, the rack is designed to be stable and secure, so you don't have to worry about it tipping over or collapsing. The rack is also compact, so it can fit in tight spaces, making it perfect for small pantries.
5.
Supreme Stackable Can Rack Organizer
Never again will you feel frustrated scouring for that one can of soup, tuna or beans. This can organizer is designed to stack and store up to 36 cans. The compact and sturdy design is created to be long-lasting with strong steel and coated in chrome. It allows for easy stacking, so you can create more storage in your pantry without taking up additional space. The angled design of the shelves also ensures that the cans roll forward as you remove one, so you always have the next can ready to go.
6.
Stackable Kitchen Counter Basket
These steel-wire baskets offer storage space that's both cute and functional. The bamboo lids not only look stylish, but also help to keep your items fresh and free from dust. They are versatile and can be used for storing fruits, vegetables, snacks, spices and other pantry items. The open wire design of the baskets allow for air circulation, which keeps your produce fresher for longer. The baskets also are stackable, which saves you valuable counter and pantry space. The bamboo lids are reversible and can be used as a tray, making it easy to transport your food items from the pantry to the countertop or dining table.
7.
Divided Lazy Susan Organizer
Maximize storage space and make it easy to find what you need on a whim with this turntable organizer. It's made from durable plastic, making is easy to clean and setup. This organizer is perfect for storing spices, small snacks and sauces from your favorite takeout spot. It features a non-slip surface to keep items in place. It spins 360 degrees, which makes it easy to access items from any angle. Store your items in three removable clear bins with handles. The turntable design gives you easy access to your items without having to dig through giant containers.
Our editors love finding you the best products and offers! If you purchase something by clicking on one of the affiliate links on our website, we may earn a commission at no extra cost to you
---
---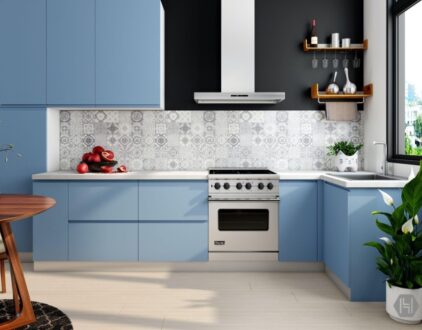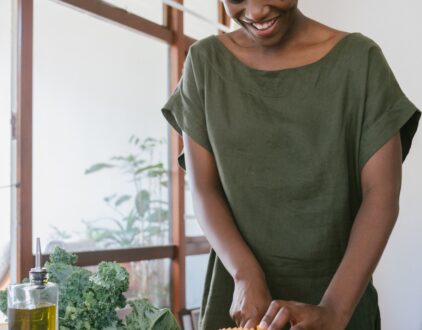 ---
Spaces
Whether it's luxury or ease, every area of your home should be as fabulous and unique as you.
FOLLOW ALONG ON INSTAGRAM
Find us on social for more home inspiration where culture, personal style, and sophisticated shopping intersect to help you create a home where you love to live.