Renting out a room on Airbnb is a growing trend among homeowners. The innovative platform has provided a new way for people to generate extra income by putting their unused spaces to good use. Even better, many are finding the additional revenue enough to make Airbnb their primary source of income.
Why Is Renting Out a Room on Airbnb So Popular?
Airbnb is the app of choice for many homeowners, and for good reason. The platform is safe and easy to use. For example, Airbnb makes listing your property a simple process. Users can create an account for free, upload pictures of their space, and set their pricing and house rules — all with help from members of the Airbnb team. From there, they can publish their listing and wait for the booking requests to pour in.
Airbnb is also committed to ensuring the safety of its users, both on- and offline. When you book a listing, the platform provides a whopping $1 million in property damage protection to keep your home and belongings safe, plus another $1 million to cover any accidents that occur.
Airbnb is also a great option for people looking to cut down on their expenses at home. By renting out your space, you can share part of the financial burden of paying your mortgage, utility bills, and other household expenses with another person.
Signs You Should Consider Renting Out a Room on Airbnb
Airbnb has revolutionized the hospitality industry. Whether for its convenient user interface or its dedication to safety, the rapidly growing platform is a godsend for new and seasoned homeowners looking for a little extra spending cash. If you want to know whether renting is right for you, here are seven signs you should consider renting out a room on Airbnb:
1. You Have a Spare Room
The first step in potentially renting on Airbnb is obviously determining if you have a room to provide to someone else. If you have extra space you're not using or don't need, it might be a sign you should consider transforming the space into something more useful.
2. You Could Use the Extra Cash
Speaking of extra income, if you need help paying the bills, renting out a room on Airbnb can help generate a new, reliable revenue stream.
3. You Have a Busy Schedule
Interested in renting a room but have little time to commit? You can rent out a room on Airbnb with complete and total control over availability. That means you can still earn money even if you can only commit to weekends or a few days out of the week.
4. You Live in Close Proximity to Tourist Attractions or Events
Is your home located in a major city or an area that attracts a lot of tourists? Your space could be a popular listing on Airbnb that becomes a great source of income because so many people will be looking to visit your area and stay in a prime location.
5. You Enjoy Hosting and Hospitality
If hosting is your thing, you can get paid to do what you love by renting out a room on Airbnb. Renting on Airbnb can be a fun and rewarding experience and can allow you to meet people from all over the world.
6. You Have an Eye for Design and Decor
People who have an interest in interior design could showcase their skill set by designing a welcoming space for Airbnb guests to enjoy.
7. You Want To Help
Not everyone who rents a space on Airbnb is on vacation. If you like helping others, renting out your room could help someone who could use a helping hand securing a safe and affordable space.
---
---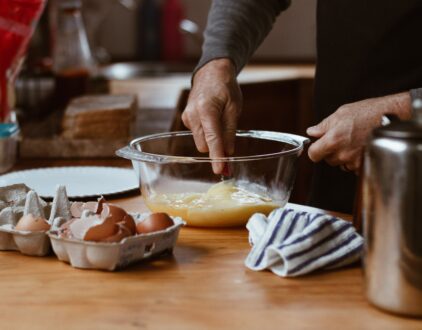 ---
Spaces
Whether it's luxury or ease, every area of your home should be as fabulous and unique as you.
FOLLOW ALONG ON INSTAGRAM
Find us on social for more home inspiration where culture, personal style, and sophisticated shopping intersect to help you create a home where you love to live.