Back in the day, if you wanted to see wealthy, luxurious southern cowboys, you'd have to watch the television series Dallas with your grandmother. Today, the same opulence can be found in the hit series Yellowstone. Now, everyone seems to want to embrace the southern luxe trend that has taken home inspirational boards by storm.
Kylee Shintaffer, who House Beautiful declared a master of the rich ranch aesthetic, explains what it means. "It's luxe, rustic materials used in a sparing way, paired with furnishings that are a blend of old and new," she stated. "It's a delicate balance of mixing the rustic with the refined."
Simply put, it means preserving the original, rustic structure of a home and pairing it with new, contemporary pieces for a unique and lavish look.
How To Incorporate the Rich Ranch Decor Trend in Your Home
View this post on Instagram
"I think there are more clients looking to find places to escape to and connect with nature while also having an elevated sense of comfort to retreat to at the end of the day," Shintaffer explained. So what does that look like and how can you incorporate this lavish trend into your own home? Well, you can start off with these decor tips to bring this modern cowboy appeal into your living space.
Highlight the Natural Wood and Stone in Your Home
Start with your natural structure. If you purchased your home and it has natural, beautiful wood or stone, don't remove it. You are sitting on a designer's dream. Instead of covering it under the impression it's too outdated, look at it as a rustic add-on to your home. "Often, we use a blend of authentically rustic materials such as reclaimed wood and antique stone paired with more contemporary elements of steel and glass," says Shintaffer. "It's a beautiful way to modernize a rustic aesthetic." One thing to keep in mind: If you'd like to keep your metal looking modern, make sure it's smooth, not hammered.
Use Natural Fabrics and Textiles
Who doesn't love fabrics and textiles? For the rich ranch trend, you will see luxurious fabrics like cashmere, linen, and wool. Combine those materials with natural, neutral colors and you will create an atmosphere of southwestern luxury. Cozy and luxurious is the look you want to go for here.
Mix Vintage With Contemporary Pieces
Now is the time to find some vintage home furnishings at an estate sale or a thrift store. Part of what makes the rich ranch trend appealing is the look of generational wealth. You want a few pieces that look like it's stood the test of time and has been passed down in your family.
Overall, the rich rancher trend appeals to homeowners who appreciate the fusion of old-world charm and modern elegance. By incorporating traditional ranch-style elements with contemporary design features, this trend creates a timeless and sophisticated look that remains relevant and inviting for years to come.
---
---
Decorate
Access design inspiration that infuses personality and culture into your spaces.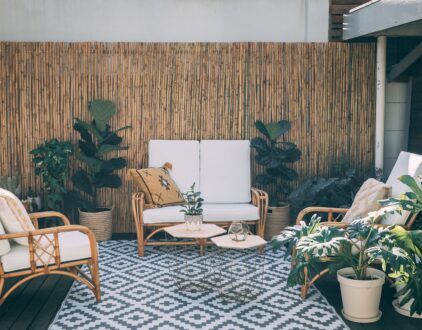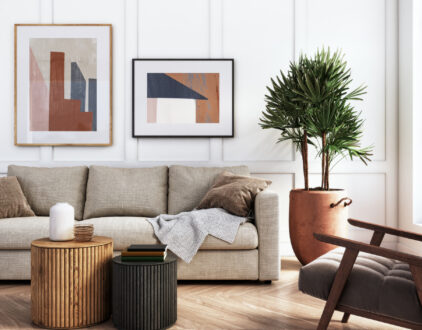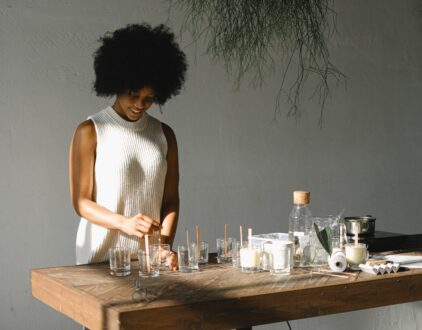 ---
Spaces
Whether it's luxury or ease, every area of your home should be as fabulous and unique as you.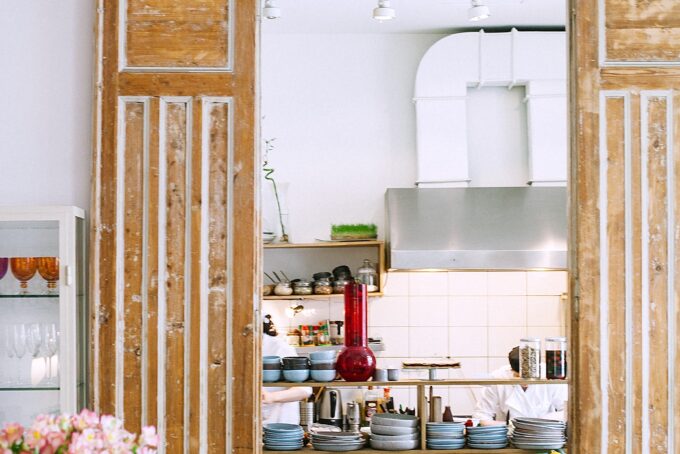 FOLLOW ALONG ON INSTAGRAM
Find us on social for more home inspiration where culture, personal style, and sophisticated shopping intersect to help you create a home where you love to live.