After going through a breakup and entering her "single girl era" for the first time in her adult life, photographer Taylor Baldwin, publicly known as Mama Photog, knew she wanted a fresh start. Along with her daughter, the Philadelphia-based photographer found a place she could call home and immediately started curating it to reflect her personal design style and honor Black women.
Baldwin's work is a love letter to Black women, so it wasn't a surprise that she featured some of the women she photographed over the years in her home. Through social media, the photographer shares glimpses of her home, and viewers are instantly transported to a whimsical wonderland of Black beauty, self-care and dreams realized.
Home & Texture had a chance to catch up with Baldwin and learn about how she describes her design style, how Black women have impacted her interior design choices and tips for finding your personal design style.
Home & Texture: What was the first room you styled and why?
Taylor Baldwin: The dining area. I was so excited to decorate the tea bar and play with the gallery wall of Black women-inspired artwork.
H&T: How would you describe your design style?
TB: I would describe my design style as a dreamy disco. [I] definitely just made that up, but it's the best way to describe the space.
H&T: How have Black women impacted your home's interior design?
TB: Being a Black woman has definitely impacted the way I design my home. I was super intentional about most of the artwork [in my home] being by other Black women. The illustrations above my tea bar have a beautiful conversation with my photography. It's important that my daughter surrounds herself with art by Black women so she can see the possibilities when you lean into your creativity.
H&T: Can you share tips for finding your personal design style?
TB: Consider the phase you're currently in and cater to that. I was newly single when I moved into my space and needed a soft feminine space. I created the mood board with inspiration found on Pinterest and picked things that made me feel good. Always go for the items that make you happy.
H&T: How do you practice self-care in your home?
TB: I practice self-care by lighting a candle, putting on my favorite record and taking the day slowly. My home is truly the place where I can put all the heavy things down. Doing nothing is the best form of self-care for me.
H&T: What is your favorite room or area in your home and why?
TB: My favorite room in my home is my bedroom. The room is so dreamy, filled with artwork, disco balls and plants. When the sunlight hits, a beautiful conversation happens with all these things. I love the moments when I close my door and escape to my own world.
H&T: What are the top three items in your home?
TB: Disco balls, the print above my couch from my "Black Women Being" series and my glassware collection.
You can follow Taylor and keep up with the evolution of her home on her Instagram.
This article has been edited and condensed for length and clarity.
---
---
Decorate
Access design inspiration that infuses personality and culture into your spaces.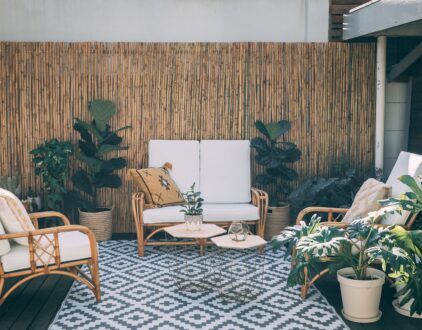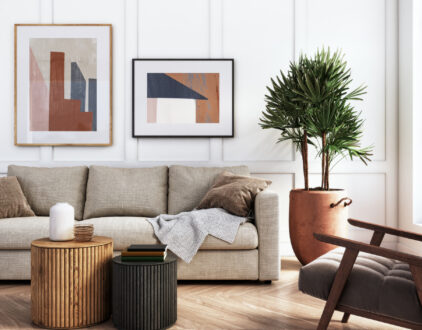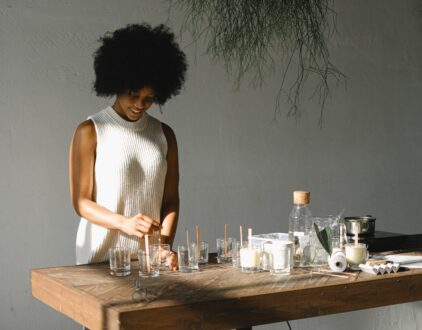 ---
Spaces
Whether it's luxury or ease, every area of your home should be as fabulous and unique as you.
FOLLOW ALONG ON INSTAGRAM
Find us on social for more home inspiration where culture, personal style, and sophisticated shopping intersect to help you create a home where you love to live.