Even if you never plan to burn them, candles are a must-have decor staple. Candles infuse fragrances and create a warm, cozy ambiance throughout your home. However, there are other benefits to building a unique candle collection, such as aesthetics. While we typically buy most candles for their scent, some candles are all about appealing to the eyes. Unlike the usual off-white soy and beeswax candles set in plain glass, these contribute to the overall style of any space. From intricate jars to colorful organic shapes and quirky everyday objects, their designs create a visual focal point through form, color, and detail.
Molded to make a statement, some are super trendy and affordable, like the easily spotted and widely available bubble candle. Others are less artistic but have that touch of luxury that makes them desired on all corners of the internet. Either way, you probably know more than a few people with one of these candles in their home.
Although gorgeous enough to stand alone, these candles are styled best as part of a display. With a quick search of Pinterest or TikTok, you'll see homeowners arranging trendy candles on coffee tables, consoles, and bookshelves. Never seeming out of place, these candles can take a spot in your bathroom, living room, kitchen, or any area you want to embellish.
Is this design trend right for you? Keep reading for a look at the candles on everybody's radars and top-rated lists so you can curate a fashionable display in your home.
LES Scented Candle
Boy Smells candles are known for their wide range of elevated scents and gorgeous jars. Some scents are even available in fragrances, so you can smell your favorites wherever you go. The popular LES scent, inspired by New York City's Lower East Side, smells of blackcurrant, peach blossom, jasmine rice, Asian pear, coconut, cardamom, and white cedar. It's made of a rich blend of coconut wax and beeswax and features a braided cotton wick and glass tumbler.
Baies (Berries) Large Scented Candle
The ultra-luxury Baies scented candle from perfumer Diptyque features a matte black design and five wicks. The wax is housed in a handmade earthenware vessel and presented in a signature hat box. It's in the fruity category and smells of roses and blackcurrant leaves. For the best results, burn the candle for 2 to 3 hours when using it for the first time to ensure it melts evenly. A beautiful statement, this candle is perfect for indoor and outdoor use.
Hannah Candle
The female bust candle is available in blanc, noir, and terracotta. Inspired by sculpture, this small appreciation of human form is handmade in Brooklyn with organic beeswax. Set this candle on a vanity tray or coffee table book, or give it its own little world in your display. With such simplicity, this tiny homage to artistry works in minimalistic and maximalist design styles. At around $100, you can burn this candle for up to 8 hours, though you probably won't.
Aaram Lux U Ribbed Candle
The U-shaped candle is everywhere! Organic shapes are one of the hottest design trends right now, and candles are no exception. This eye-catching U is hand poured in Canada and made of soy wax in natural white. Not only is the shape stunning, but it's ribbed for even more intricate detail. Perhaps a little too big for a coffee table centerpiece, place it on your console or in an area where it can create visual intrigue against the surface or in the room.
Classic Taper Candles, Set of 4
The classic taper candles are not your traditional ivory mantel or dining table accessories, though they have that option. They're available in seven colors, including raspberry, orange, black, and light blue. Each set has four candles that are ridged at the bottom so they won't wiggle in your holder. While mostly for decoration, you can burn these sleek and vibrant candles for up to 11 hours. Great for romantic candlelit dinners or setting the mood.
Our editors love finding you the best products and offers! If you purchase something by clicking on one of the affiliate links on our website, we may earn a commission at no extra cost to you.
---
---
Decorate
Access design inspiration that infuses personality and culture into your spaces.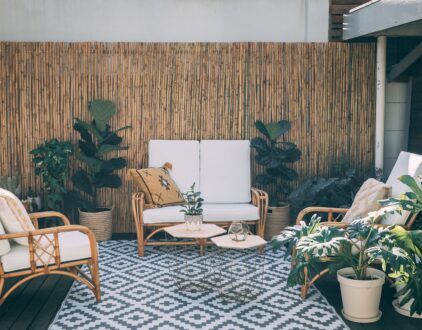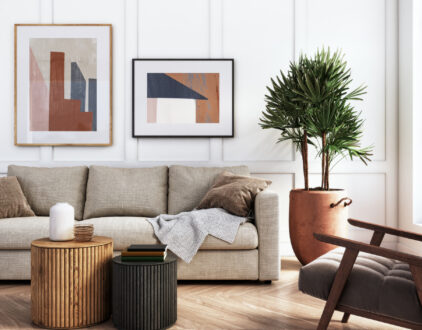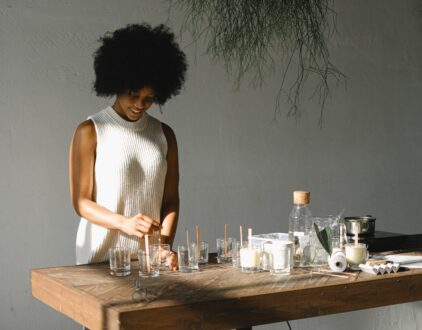 ---
Spaces
Whether it's luxury or ease, every area of your home should be as fabulous and unique as you.
FOLLOW ALONG ON INSTAGRAM
Find us on social for more home inspiration where culture, personal style, and sophisticated shopping intersect to help you create a home where you love to live.