Unique sofas are a great way for homeowners to show off their personal style. There are many different kinds of sofas, and each has their own distinct features and benefits.
The Different Types of Sofas
The sectional sofa is a popular type of sofa that is known for its versatility. As its name suggests, it consists of multiple sections that can be rearranged to fit different room setups. Sectionals provide ample seating space and are ideal for larger living areas or homes that frequently host guests.
The Chesterfield sofa is a classic and elegant choice for those who value timeless style. Featuring deep button-tufted upholstery, rolled arms, and luxurious leather or fabric finish, this sofa provides sophistication and charm to any traditional or eclectic decor.
If you need to accommodate overnight guests, a sleeper sofa is a practical choice. This type of sofa can easily transform from comfortable seating to a cozy bed, making it perfect for small apartments or homes with limited space.
Cozy seating is the main purpose of loveseats. They are small sofas that can seat two people and work well in compact living spaces, such as smaller living rooms, bedrooms, or intimate seating areas. Loveseats are available in diverse styles, providing design flexibility.
The mid-century modern sofa is designed with clean lines, minimalist silhouettes, and tapered legs, drawing inspiration from the aesthetic of the mid-20th century era. It offers a timeless appeal that adds a dash of retro charm to contemporary spaces while guaranteeing comfort.
Unique Sofas for Bold Personalities
Choosing the right sofa depends on individual style, the size of the room, and what functions it needs to serve. There are various options, such as a cozy Chesterfield, a versatile sectional, or a practical sleeper sofa that can be chosen to enhance both style and comfort in any living space.
But for the daring personality, unique sofas are the way to go. This can be anything from sofas made from recyclable materials to ones crafted into unusual shapes. With the right choice, you can make a statement that suits your taste and creates an inviting atmosphere. Here are five unique sofas to shop if you want to add a bit of personal flair to your space:
This Quaint Little Couch by Dunbar Road Designs
View this post on Instagram
This pretty, pale blue couch by Dunbar Road Designs can make a gorgeous addition to your living space. Its small size makes it perfect for any room, and its simple, yet sophisticated design means it can complement multiple aesthetics.
This Modern Floral Couch From Osborne & Little NYC
View this post on Instagram
This modern floral couch from Osborne & Little is the perfect way to showcase your style without overdoing it. Its rich mix of blues and purples evoke a sense of calm, while its plush seating promotes comfort.
This Glass Sofa by Ronan Erwon Bouroullec
View this post on Instagram
This glass sofa by Ronan Erwon Bouroullec can be added to virtually any room due to its neutral color scheme. But most of all, it makes for an excellent conversation starter, positioning at as the perfect statement piece to add to your living room.
The 'Osaka' Sofa by Pierre Paulin
View this post on Instagram
The 'Osaka' Sofa by Pierre Paulin is a long, winding sofa with a smooth, soft exterior. Available in multiple colors, this unique sofas is ideal for homeowners who can appreciate art and elegance.
This Modular Sofa by Archizoom Associati
View this post on Instagram
This vintage modular sofa by Archizoom Associati captures the charm of 1960s perfectly. Featuring a daring zebra print interior, it provides a comfortable space to sit, while also promoting style.
---
---
Decorate
Access design inspiration that infuses personality and culture into your spaces.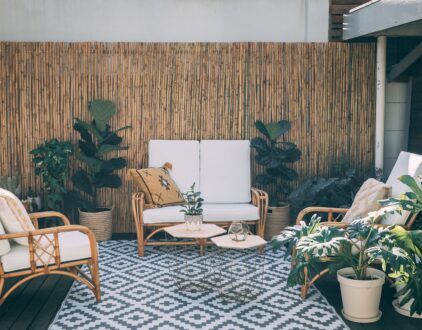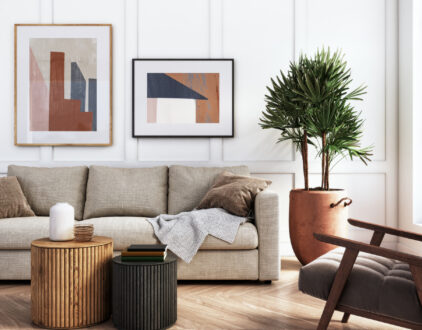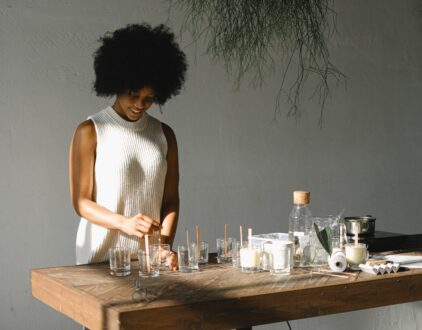 ---
Spaces
Whether it's luxury or ease, every area of your home should be as fabulous and unique as you.
FOLLOW ALONG ON INSTAGRAM
Find us on social for more home inspiration where culture, personal style, and sophisticated shopping intersect to help you create a home where you love to live.