Vintage apothecary decor has a certain unique something about it. Maybe it's the combination of its antique look and usefulness that makes it a delightful addition to any home. Or, maybe it stirs the imagination, inspiring you to get creative. Either way, they make excellent additions to your home, and if you're wondering if you should get a vintage apothecary, here are nine reasons.
What is Vintage Apothecary Decor?
Vintage apothecary can mean a range of items. But, it's typically a piece of furniture like an apothecary cabinet or apothecary chest that harks back to the days when apothecaries were herbal remedies, medicines, and curiosities. They often have multiple drawers or compartments, each labeled or partitioned for storing any number of small-ish items.
1. Timeless Qualities
Vintage apothecary decor is a nod to the past, and that might contribute to its allure. These pieces often feature intricate details, ornate designs, and high-quality craftsmanship. The wood, aged to perfection, tells a story of craftsmanship that is a rarity in the modern world. It's as if each piece contains the secrets of a distant time in history. In a way, it invites you to appreciate the artistry of the past.
2. Nostalgic Appeal
Vintage apothecary invites a powerful sense of nostalgia. It transports you back to a time when apothecaries were the go-to place for herbal remedies and elixirs. As you study an old glass apothecary jar, you can almost sense the aroma of dried herbs and spices that once filled it. This nostalgic appeal is a magnetic force that draws us to these unique decor pieces.
3. Great, Practical Storage
While vintage apothecary decor may be aesthetically pleasing, it is also highly functional. Apothecary cabinets, with their numerous drawers and compartments, provide storage for a variety of items. These pieces are not just relics of the past; they are also assets in the present.
Consider using an apothecary cabinet in your kitchen to neatly organize spices, herbs, or utensils. In the bedroom, it can become a stylish jewelry organizer. Their functional design promises a purpose beyond aesthetics, making them valuable additions to any room in your home.
4. Versatility in Design
These items come in various shapes, sizes, and finishes, making it easy to find pieces that complement your existing decor. Whether your style is rustic, eclectic, or modern, there's a vintage apothecary piece that can easily fit into your space.
For instance, a small apothecary chest with a distressed finish can add rustic charm to a farmhouse-style kitchen. Or, a sleek, dark wood apothecary console might be the perfect addition to a modern living room. They make great statement pieces, too.
5. Conversation Starters
Cookie-cutter homes filled with all-monotone or quirky decor all blend together after a while and feel a little . . . tired. But, if you have an interesting piece, that can make any space memorable. Guests in your home are likely to be intrigued by these pieces and if they do have history, it gives you an opportunity to share and connect with one another.
6. Curiosity and Discovery
There's something inherently captivating about vintage apothecary decor. Each drawer, label, or glass bottle can spark curiosity and a sense of discovery. It's like having your mini museum of historical curiosities right in your home, ready to be explored.
Every moment has an opportunity to be an adventure, like opening a drawer in your antique apothecary cabinet and finding a collection of vintage labels and handwritten notes. Vintage apothecary decor encourages exploration and keeps the spirit of curiosity alive in your living space.
7. Unique Character
No two pieces of vintage apothecary decor are exactly alike. Each item carries its own unique character, from the patina on an old glass jar to the wear and tear on a wooden cabinet. This uniqueness adds depth and personality to your home, making it truly one-of-a-kind.
For example, if you have a set of apothecary bottles displayed on a shelf, some may have slight imperfections. Others may have faded labels that tell stories of the remedies they once held. It's this individuality that makes these items not just decoration but also a form of self-expression.
8. Mixing Old and New
It's incredibly versatile in its ability to blend seamlessly with modern elements. Mixing old and new pieces creates a harmonious balance between traditional and contemporary design for a cool aesthetic and eclectic home interior.
You could pair a vintage apothecary coffee table with sleek, modern sofas in your living room. The contrast between the antique and the contemporary creates a captivating dynamic that elevates your decor to another level.
9. Emotional Connection
Finally, the charm of vintage apothecary decor often goes beyond its looks. At the end of the day, things are just things, but forming an emotional collection with an item you love makes it that much more special.
---
---
Decorate
Access design inspiration that infuses personality and culture into your spaces.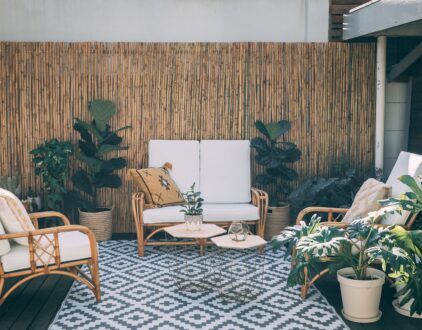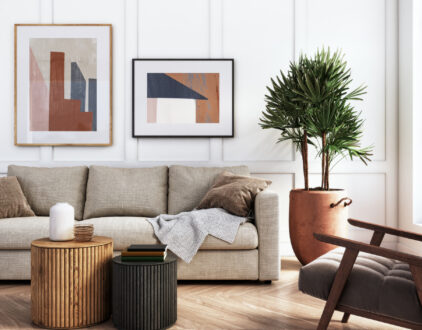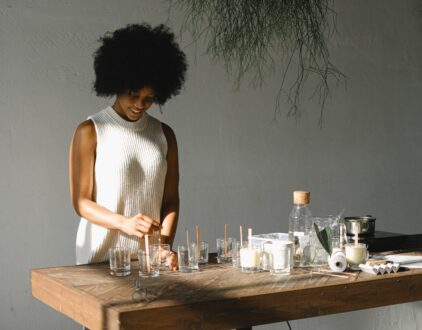 ---
Spaces
Whether it's luxury or ease, every area of your home should be as fabulous and unique as you.
FOLLOW ALONG ON INSTAGRAM
Find us on social for more home inspiration where culture, personal style, and sophisticated shopping intersect to help you create a home where you love to live.