As summer draws to a close, we enter the season of the analytical and detail-oriented Virgo. Known for their practicality and love of organization, Virgos are often happiest in spaces that reflect their unique personalities and needs. At the heart of their home decor is a desire for functionality and simplicity, with clean lines and muted colors that promote a sense of calm and clarity.
What Are the Characteristics of a Virgo?
For the Virgo, home decor is about finding balance between form and function. This means choosing pieces that not only look good but also serve a practical purpose. From multifunctional furniture to storage solutions that keep clutter at bay, the Virgo knows that a well-organized space can lead to increased productivity and a greater sense of peace.
Incorporating natural elements into the home is also important for the Virgo, who values the connection between mind, body, and nature. Plants, natural fibers, and organic materials can all bring a sense of calm and tranquility to a space while adding a touch of warmth and texture. Whether it's a cozy reading nook or a spacious home office, the Virgo's home is a reflection of their unique personality and their commitment to finding balance in all aspects of their life.
Virgo Season: Home Decor That Infuses Your Unique Virgo Personality
Virgos hold a special place in the zodiac. If you want to celebrate yourself or a Virgo in your life, you can do so with a few inspired home decor finds. To add a dash of Virgo flair to your home, here are seven home decor buys to shop now:
1
Equal2 On Canvas
Because virgos are perfectionists, they gravitate towards neat, clean spaces without a lot of clutter. This black and white canvas can be a great reflection of that. Its minimal, simplistic design is perfect for Virgos seeking to promote a modern, clean atmosphere in their homes.
2
Nesso Table Lamp
This bold orange lamp is perfect for the Virgo in your life who enjoys modern and simple decor. Featuring a no-nonsense design, this easy-to-use lamp is a great complement to any Virgo space.
3
Blink Metal Wall Clock
This metal wall clock is a great addition to your Virgo home decor. Its straight-to-the-point design is a perfect reflection of Virgos' love for simplicity. And its minimalistic, black and white aesthetic means it can match the rest of your decor.
4
Crispin Metal USB Desk Lamp
Virgos are serious about their work, which is why this desk lamp is the perfect addition to a Virgo workspace. Its soft, warm glow creates the best lighting for you to read a book or manage tasks. Plus, its modern and sleek silhouette adds a pinch of style to any home office!
5
Desk Organizer Set
Virgos tend to have a great appreciation for structure and order, which is why this organizer is the perfect find for the Virgo in your life. It includes up to seven wooden modules that you can arrange according to your needs. It also comes with multiple charging stations so you can charge your phone and other devices all at once.
6
Wooden Wall Vase
Display your favorite flowers with this super cool wall vase. Virgos are earth signs, so incorporating natural elements into your home decor is a great way to highlight that. Made from authentic Walnut wood, this wall vase is a truly one-of-a-kind find.
7
Wooden Mushroom Decor
Introduce the Great Outdoors to your space with this stunning mushroom replica. Made from natural wood, this beautiful decor is perfect to display on a mantel or shelf.
Our editors love finding you the best products and offers! If you purchase something by clicking on one of the affiliate links on our website, we may earn a commission at no extra cost to you.
---
---
Decorate
Access design inspiration that infuses personality and culture into your spaces.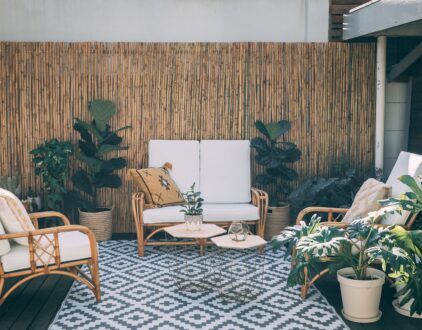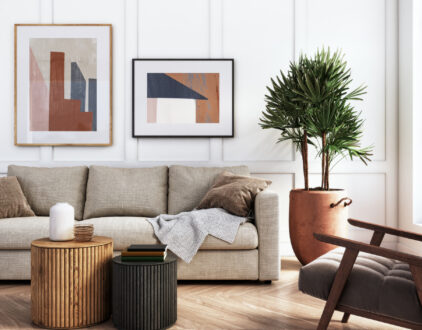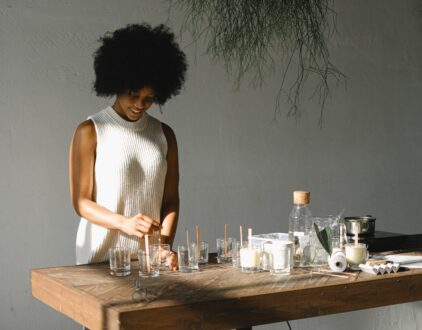 ---
Spaces
Whether it's luxury or ease, every area of your home should be as fabulous and unique as you.
FOLLOW ALONG ON INSTAGRAM
Find us on social for more home inspiration where culture, personal style, and sophisticated shopping intersect to help you create a home where you love to live.