Are you looking to add more architectural and visual interest to your home? Try wall moulding. This design detail can be defined as the additions to walls, including decorative wood. Wall moulding, also known as trim or millwork, has the power to elevate your space into an elegant abode. There are many different wall moulding designs to suit every design style. Whether you're into a class aesthetic, tradition, modern or eclectic, there is a wall moulding concept out there to complete your home.
Here are some wall moulding ideas to get your creative juices flowing:
Classic Picture Frame Moulding
View this post on Instagram

This timeless design choice involves creating rectangular or square shapes on the wall. The finished product is reminiscent of framed artwork. This classic style works well in dining rooms, living rooms, and an accent wall in a bedroom. If you want to add more dimension to your room, paint the wall moulding a different color from the wall. Keep the moulding and wall all in one color for a monochromatic, chic look.
Wainscoting
View this post on Instagram

Wainscoting is a technique that covers the lower portion of a wall with decorative panels. The benefit of wainscoting is that it adds depth and texture to a space while protecting the walls. You can achieve the look of wainscoting by using materials such as wood panels. The great thing about wainscoting is that you can customize the height and style to match the aesthetic of your space.
Crown Moulding
View this post on Instagram

You may have seen crown moulding in your childhood home. This classic choice adds visual interest between the walls and ceiling of your home. You can choose from a simple design or an intricate pattern for a more traditional look. Crown moulding can be used in living rooms, bedrooms, and dining rooms to enhance the architectural appeal of your home.
Panel Moulding
View this post on Instagram

If you want a more abstract approach to moulding, panel moulding is a great choice. This design idea allows you to create decorative wall shapes and patterns. You can get super creative and use panel models to create geometric patterns, making a statement in your home.
Chair Rail Moulding
View this post on Instagram

This horizontal trim is installed around the middle or upper part of the wall. Chair rail molding aims to protect your walls from being scuffed by furniture or chair backs. In addition to being protective, this style adds a decorative element to your home. You can combine chair rail moulding with wainscoting to add more dimension to your space.
There are endless ideas for how and where to add moulding in your home. Regardless of your aesthetic and design style, there is a moulding concept to suit your personal wants. Don't be afraid to experiment with different concepts, colors, and combinations to find a moulding style that works for you.
---
---
Decorate
Access design inspiration that infuses personality and culture into your spaces.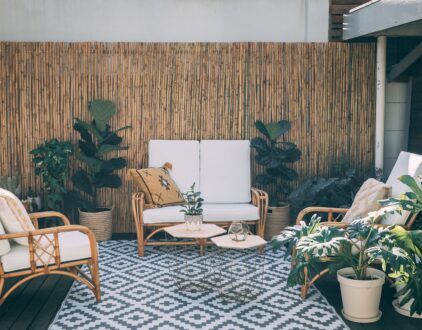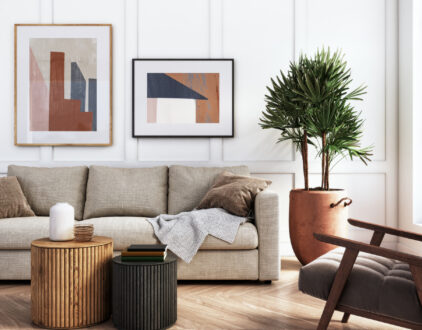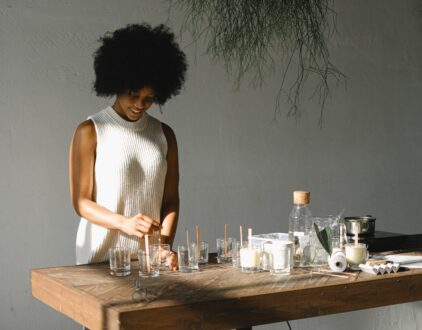 ---
Spaces
Whether it's luxury or ease, every area of your home should be as fabulous and unique as you.
FOLLOW ALONG ON INSTAGRAM
Find us on social for more home inspiration where culture, personal style, and sophisticated shopping intersect to help you create a home where you love to live.