Shopping for furniture is a necessary but heavy expense. A single couch can cost more than your monthly mortgage payment. And if you're furnishing an entire home, furniture buying can burn a hole through your wallet. But even though you can't avoid spending money on furniture, there are ways to make smarter purchases — i.e. second-hand furniture.
Second-hand furniture is a fantastic way to save money while still getting quality — and in some cases, luxury — pieces. And with the rise of online marketplaces and social media platforms, it's easier than ever to find unique and affordable second-hand furniture options.
Plus, when you shop for second-hand furniture, you have a better chance of finding one-of-a-kind pieces that add personality to your home.
The 9 Best Places To Find Second-Hand Furniture Locally
Shopping for second-hand furniture can totally transform your space. And if you look hard enough, you can snag amazing pieces that are not only affordable, but a lot of times, free. Whether you're planning to furnish your new home or just want to add a piece or two to your existing space, here are the nine best places to find second-hand furniture locally.
Thrift Stores
Thrift stores — you either love them or you hate them. But even though they can sometimes have a bad rep, a lot of stores like Goodwill or Salvation Army can yield some pretty amazing finds. And if you shop in more affluent neighborhoods, you might be able to score pieces from high-end brands.
Consignment Shops
Higher-end consignment stores are where luxury meets affordability. If you want to add a taste of luxury to your space without the hefty price tag, many consignment stores offer curated selections of furniture in really great condition. Plus, if you need help furnishing your home for staging, consignment stores can help with that, too.
Estate Sales
When a person passes away, an estate sale is often held to liquidate their belongings, many of which are discounted in order to get rid of everything. Research estate sales in your area to find out where to shop a wide selection of furniture at a cheaper price point.
Auctions
Storage unit auctions and estate auctions often have furniture that ranges from vintage to modern. So if you want to shop for rare and unique furniture and decor, try an auction. As the saying goes, "One man's trash is another man's treasure."
Flea Markets
Outdoor flea markets are a fun way to find second-hand furniture. Not only do you get to browse tons of discounted items, but you also have a chance to make friends with the people in your area. Plus, many flea markets offer food, drinks, and entertainment to shoppers to add to the experience.
Yard Sales
Yard and garage sales are a goldmine when it comes to finding second-hand furniture in your area. To find one near you, check your local newspaper, community bulletin boards, or even flyers posted around town.
Local Online Marketplaces
You can find loads of quality furniture on online marketplaces like Facebook Marketplace, Craigslist, and OfferUp. But before you buy, make sure to read each item description carefully and examine it closely to ensure the furniture is in good condition.
Furniture Rentals
If you're not ready to fully commit, try a made-to-rent company like Fernish that lets you try your furniture before you buy it. By renting your furniture first, you can easily swap out and upgrade your furniture whenever you want.
Design Districts
Design districts often have several furniture stores located in the same area. And at any given time, one or more of those stores is likely to be having a clearance outlet with special discounts. If you have a design district nearby, stop by the shops to see what deals you can score that day.
---
---
Decorate
Access design inspiration that infuses personality and culture into your spaces.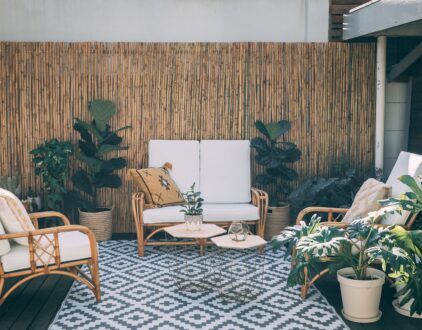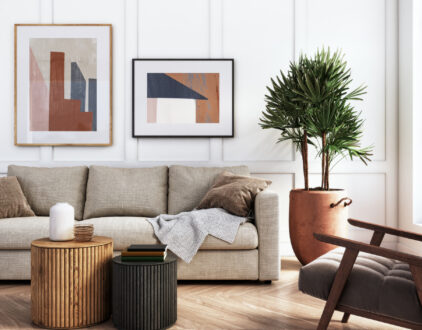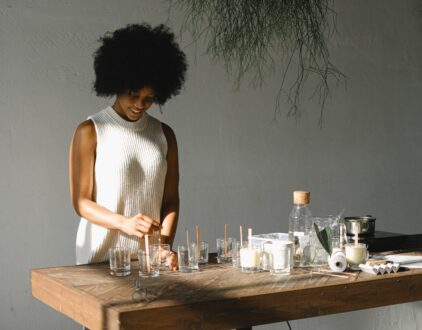 ---
Spaces
Whether it's luxury or ease, every area of your home should be as fabulous and unique as you.
FOLLOW ALONG ON INSTAGRAM
Find us on social for more home inspiration where culture, personal style, and sophisticated shopping intersect to help you create a home where you love to live.