There's no way around it—moving out is stressful. When you've noticeably damaged your rental, it's almost like you can feel your pockets thinning at the thought of losing your security deposit. While some states only require a few hundred dollars to secure a unit, others, like New York, ask for an entire month's rent. And regardless of finances, that is a lot of money to part with over a few holes and a missing chunk of carpet. At least, that's the word on TikTok, where renters are providing hacks to avoid the potential losses and fees.
What are their deposit-saving secrets? Check out these hacks, rules, and tips for leaving your apartment the way you moved into it, or so it appears.
Carpet Hacks
When dealing with missing spots, lightly dust fibers with scissors and superglue the collected shreds to any patches for seamless coverage. You can also buy a carpet sample from your local home improvement store.
For discoloration, find a spray paint that matches your carpet color. Section off the discolored area with paint tape, then spray away!
You can reverse bleach stains with diluted blue paint to neutralize the yellow.
Wall Hacks
If you have small holes from hanging paintings or shelves but don't want to deal with drywall spackle, rub a white bar of soap on the wall to fill them.
Up for the spackling challenge? Try a 3-in-1 small hole repair kit. Just apply the spackle, smooth it out with a putty knife, sand it, and paint it over.
When you cut medium or large holes into the wall, save the pieces and use a wall repair kit to put them back into place.
Perhaps you've ruined your textured walls by scrubbing away at marks. No worries, use spray on wall texture to cover any scratches, indentations, or blotchiness.
Floor Hacks
Some scuffed floors are easy to clean with wonder products like The Pink Stuff and Scrub Daddy.
You can fix scuffed wooden floors, too. All you need to do is color them with a touch-up stain pen.
General Security Deposit Checklist
Though TikTokers are getting away with some of these genius methods, they're not foolproof. The best strategy to ensure you receive your full deposit back *emphasis on full* is to follow a move-out checklist. Here are some general rules:
Your apartment should be cleaner than clean, like wipe your finger, no dust clean. That includes all the nooks and crannies, from behind the stove to the bathroom cabinets to spotless floors.
If you brought it, it goes with you or in the trash.
Though your wallpaper is pretty, you have to take down any upgrades or alterations you made. You must return each room to its original condition.
Everything should be in working condition. If it's not, be sure to inform the maintenance crew before your move-out date.
How To Decorate To Avoid Damage
The risk of losing your deposit is scary, but don't let that stop you from making your rentals truly feel like home. If all these repairs seem like way too much work, you can still decorate and avoid damage.
Despite costs, it's essential to prioritize home design that speaks to you. Your living space is your haven, so it should always suit your style regardless of how long it will be yours.
There are lots of renter-friendly decorating and customization ideas that won't damage your rental. For example, you can add color and pattern to your space using removable wallpaper, wall decals and stickers, and temporary flooring solutions. Each of these options comes in various designs and sizes, making them an ideal solution for adding personality to your space.
---
---
Spaces
Whether it's luxury or ease, every area of your home should be as fabulous and unique as you.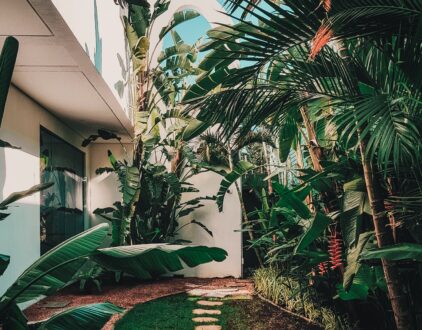 ---
Spaces
Whether it's luxury or ease, every area of your home should be as fabulous and unique as you.
FOLLOW ALONG ON INSTAGRAM
Find us on social for more home inspiration where culture, personal style, and sophisticated shopping intersect to help you create a home where you love to live.