Can you paint over wallpaper? This is a common question many homeowners have when renovating their homes. Perhaps you plan to sell your home and want to earn a high property valuation. Or maybe you want to give your home a fresh new look. Either way, painting over wallpaper is possible, but it is important to understand the challenges associated with this technique.
Benefits of Painting Over Your Wallpaper
When it comes to painting a room, it's always best to start on a blank wall. Still, there are many explanations for why painting on a blank canvas may not be ideal. Here are three reasons to paint over your existing wallpaper:
Convenience: It can take quite a bit of time to take down wallpaper. This can be especially difficult if the wallpaper has multiple layers, or if it is attached to a texture such as drywall, plaster, or paneling. Instead, painting over your wallpaper can save you time without sacrificing its attractiveness.
Cost: Removing wallpaper can be pretty costly. The harder it is to remove, the more tools and equipment needed to complete the job. And if your wallpaper is being particularly stubborn, hiring a professional might be necessary to get the job done. Painting over wallpaper, however, can save you money on tools and labor.
Aesthetics: There are many cases in which the texture or pattern of existing wallpaper adds an interesting visual element to the room. Painting over the wallpaper can allow someone to change the color or tone of the room without losing the visual interest of the wallpaper.
Can You Paint Over Wallpaper?
There are a number of reasons to paint over wallpaper. And even though it can be done, homeowners should understand that it is not always the best option. But if you absolutely must, there are a few factors to take into account before doing so. This can help ensure that the results are satisfactory and that the wallpaper is not damaged in the process.
To learn how to paint over wallpaper, here are four considerations homeowners should keep in mind before starting the process:
Examine the Condition of the Wallpaper
Before you decide to paint over your wallpaper, take a good look at it to ensure that it is still in good condition. Make sure that there are no peeling edges, bubbles, or signs of yellowing. If your wallpaper is at all damaged, painting over it may not provide the desired results. For this reason, you should opt to remove wallpaper that is in poor condition to avoid future disappointment.
Consider the Type of Wallpaper
There are many different types of wallpaper, from vinyl coated to natural textured. And certain types can be more challenging to paint over than others. For example, wallpapers with a metallic finish can show through the paint, which can result in an uneven finish.
Think About Prep Work
Consider how involved the process might be before committing to it fully. Planning ahead is important to achieve the results you desire, but too much prep work can be downright exhausting.
Make sure that you understand the full scope of painting over wallpaper, including how much time it will take and what type of paint is needed. This way, you can decide whether or not the effort is worth it.
Factor in Longevity
Painting over wallpaper might seem like a good idea at the start. However, you might begin to notice that your paint starts to peel, crack, or chip over time. For this reason, consider that painting over your wallpaper is not always guaranteed to last. Still, you can help prevent this by adequately preparing your walls for painting.
---
---
Decorate
Access design inspiration that infuses personality and culture into your spaces.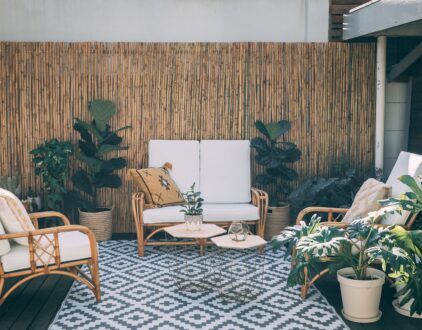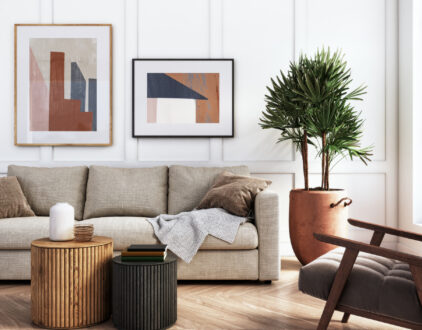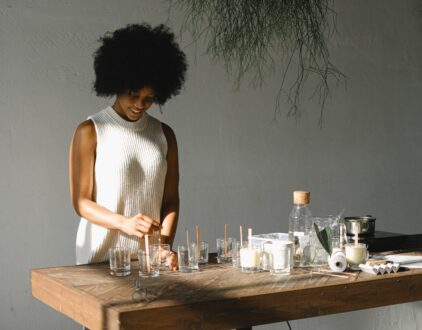 ---
Spaces
Whether it's luxury or ease, every area of your home should be as fabulous and unique as you.
FOLLOW ALONG ON INSTAGRAM
Find us on social for more home inspiration where culture, personal style, and sophisticated shopping intersect to help you create a home where you love to live.