Kitchen remodeling can take your kitchen from drab to fab. But even though an upgraded kitchen looks nice, it can cost a pretty penny to have completed. From costly cabinet replacements to expensive lighting fixtures, revamping your kitchen is far from easy on the wallet.
Kitchen remodeling is important for homeowners seeking to maintain their property. Modern upgrades can make cooking and dining more convenient and enjoyable. Beyond that, upgrading your kitchen can also increase your property value, as brand-new fixtures and appliances can add more value to your home. But before you take the plunge to transform your space, you should understand the costs associated with kitchen remodeling.
Inside Kitchen Remodeling Costs
No kitchen remodeling project is complete without labor. And unfortunately, hiring professionals to do the job can cause your wallet to take a pretty hard hit. This is because remodeling your kitchen requires special tools and equipment that are costly. Plus, hiring a pro with years of experience and expertise is another factor that contributes to a higher bill.
Another large expense during kitchen remodeling is cabinet replacement or resurfacing. Whether you prefer brand-new cabinets or to upgrade your existing ones, revamping your cabinets can prove to be quite expensive.
Kitchen Remodeling: Where To Splurge and Save
Remodeling your kitchen can be quite costly. But with the help of a few tips about how to save, you can create the kitchen of your dreams on a budget. To learn where you can cut corners to save money, here are six areas where you should splurge or save during kitchen remodeling:
Cabinets
Revamping your cabinets is definitely going to cost you. But investing in quality, durable cabinetry is well worth the splurge. To get the biggest bang for your buck, make sure your new cabinetry has plenty of storage space and organization solutions. Consider customized cabinetry to maximize every inch of your kitchen and curate the design to meet your specific needs.
Countertops
You can splurge on your countertops because they face daily wear and tear. For quality countertops, invest in materials that are attractive yet strong such as granite, quartz, or marble. Not only are they perfect for improving the aesthetic of your kitchen, but they also provide a practical surface for cooking and even dining.
Appliances
Splurge on modern appliances that not only make doing chores more convenient but reduce utility costs as well. When shopping for the essentials — i.e. a refrigerator, stove, or dishwasher — make sure they are of exceptional quality and aligned with your cooking preferences.
Flooring
No kitchen is complete without flooring. But fortunately, you can save quite a bit of money on the many affordable options available. For example, you can select sturdy, durable materials such as ceramic tiles or vinyl that mimic the appearance of more luxury materials such as hardwood or natural stone, all without breaking the bank.
Backsplash
A beautiful backsplash can add a nice touch to your kitchen. Even better, there are plenty of affordable options to use to save money. You can cut corners on extraordinary alternatives that provide a similar effect without costing you an arm and a leg.
Lighting
When it comes to lighting, you can splurge and save to enhance functionality and atmosphere. For example, you should spend a bit more on proper task lighting in areas such as the island or sink where you do most of your prep and cooking. But for general or decorative lighting, you can get away with purchasing cheaper options such as pendant lights or chandeliers.
---
---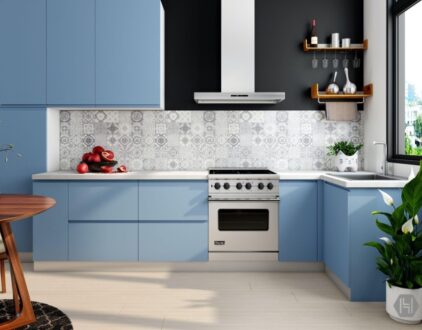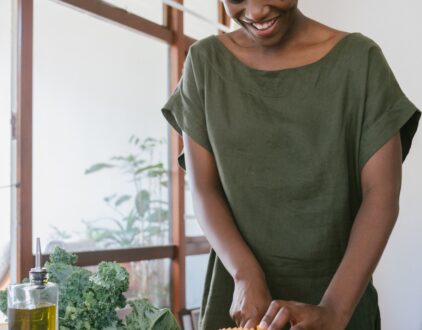 ---
Spaces
Whether it's luxury or ease, every area of your home should be as fabulous and unique as you.
FOLLOW ALONG ON INSTAGRAM
Find us on social for more home inspiration where culture, personal style, and sophisticated shopping intersect to help you create a home where you love to live.