When it comes to minimalist and functional furniture, IKEA is a gem. The Swedish retailer offers pieces that are budget-friendly, simple, and can be personalized. And in the world of home decor, luxury isn't just about price tags — it's about creativity, personal expression, and thoughtfulness. With these tricks, you can transform even the most basic IKEA pieces into luxe additions to your home, embracing both affordability and chicness. Whether you want to add a touch of opulence to your bedroom or bring a dash of sophistication to your living room, IKEA's versatile pieces are a canvas for creative elevation.
Here are ways you can upgrade your IKEA items to exude luxury.
Add a Personal Touch With Paint
A little pop of color goes a long way. If your IKEA piece is plain, liven it up a bit by painting it in a rich hue or a metallic finish. You can instantly elevate the appearance of dressers or side tables by opting for shades of gold, bronze, or a deep emerald.
Invest in High-Quality Hardware
Switch out the standard knobs and handles on your IKEA pieces for more luxurious hardware. Opt for materials like brass, copper, or crystal to add an elegant touch to cabinets, dressers, or drawers.
Incorporate Textures and Fabrics
If you want to give your IKEA couch a luxe upgrade, consider reupholstering it with plush, textured fabrics such as leather or velvet. You can also add a faux fur throw or silk cushions to create a cozy and opulent vibe.
Customize With Decals and Overlays
Did you know that you can find decorative overlays and decals specifically designed for IKEA furniture on Etsy? This hack is great for adding a geometric pattern, floral design, or mirrored finish to transform your simple piece into a statement.
Mix and Match With High-End Pieces
Integrate IKEA products with high-end furniture or accessories to create a balanced and curated look. For example, place an IKEA lamp next to a designer armchair to craft a harmonious blend of luxury and practicality.
Create a Cohesive Theme
When decorating, consider the overall aesthetic of your home and how IKEA pieces can fit in it seamlessly. Stick to a specific color palette or design theme to ensure that the simplest items feel intentional and upscale.
Use Accessories Intentionally
It's often the small details that make all the difference. Elevate a basic IKEA shelf or table with vases, art pieces, and trays. Thoughtful accessorizing adds layers of luxury.
---
---
Decorate
Access design inspiration that infuses personality and culture into your spaces.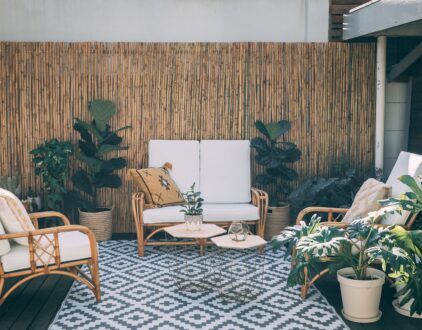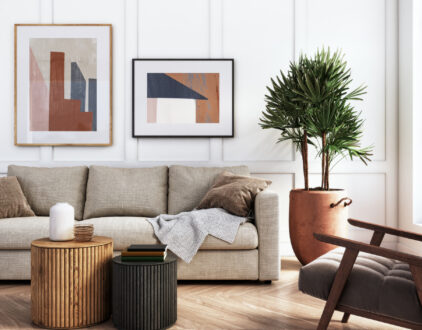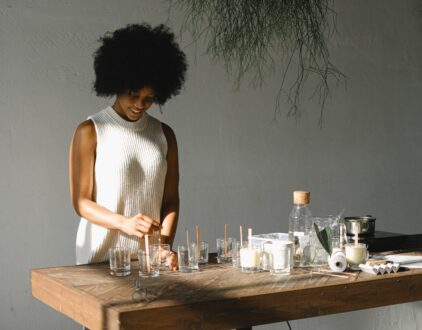 ---
Spaces
Whether it's luxury or ease, every area of your home should be as fabulous and unique as you.
FOLLOW ALONG ON INSTAGRAM
Find us on social for more home inspiration where culture, personal style, and sophisticated shopping intersect to help you create a home where you love to live.