Designing a stylish home that mirrors those dreamy Pinterest boards doesn't have to equate to draining your wallet. All you need is patience and an eye for detail. Interior design experts at Porcelain Superstore have compiled a savvy guide to finding your living room with the latest trends without blowing your budget.
Stone Effect Decor
With earthy color palettes and natural aesthetics being all the rage, unconventional stone pieces like dramatic countertops and sculptural tables are great for elevating your home. Achieving this upscale look affordably is attainable. Porcelain Superstore experts suggest purchasing a few rolls of contact paper with your favorite stone or marble design and applying it to your kitchen countertops, coffee tables, and cabinets. This way, you'll get the elevated look without the hefty price tag.
Embrace the Curves
This year, the decor world is leaning away from the geometric and embracing organic curves. Simple DIY projects like painting an arch or incorporating curved furniture from local thrift stores can significantly elevate your space. Look for pieces with soft, curved lines and integrate them into your existing setup.
Granny Chic and Maximalism
If you love quirky prints and vibrant colors, now is your time to tap into maximalism and eclectic styles. To achieve this aesthetic without breaking the bank, the experts suggest "adding a fresh set of bright tiles to your backsplash or covering your living room and hallway walls with a funny wallpaper." Both options are easy to install and affordable.
Nature's Touch
Emulating a lush indoor garden is a sure way to make a style statement. While authentic-looking faux plants can be pricy, real plants are a more economical and rewarding alternative. Mix in some affordable fake plants among the real ones for a fuller, richer look without the added maintenance.
Lighting Matters
Attention-grabbing chandeliers are a statement piece, but acquiring one can be expensive. Explore local thrift stores or get crafty with DIY projects to create a unique lighting piece that complements your space.
By implementing these expert-backed strategies, your home can radiate style without stretching your funds. Little enhancements can lead to a stunning transformation, whether it's a DIY project, a thrift store find, or a budget-friendly purchase.
---
---
Decorate
Access design inspiration that infuses personality and culture into your spaces.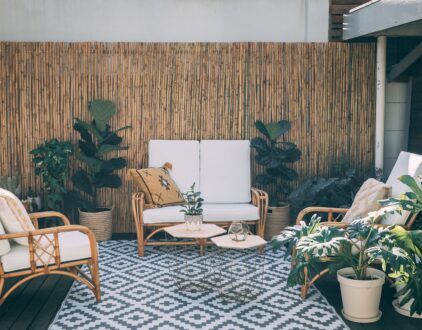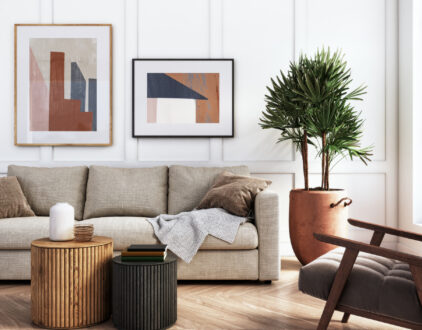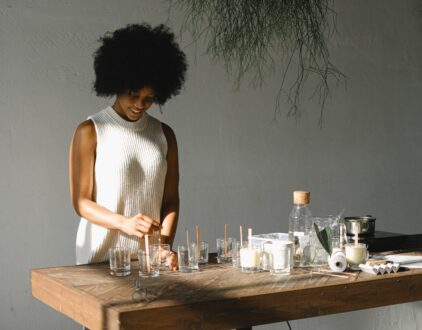 ---
Spaces
Whether it's luxury or ease, every area of your home should be as fabulous and unique as you.
FOLLOW ALONG ON INSTAGRAM
Find us on social for more home inspiration where culture, personal style, and sophisticated shopping intersect to help you create a home where you love to live.