Choosing the right paint when decorating your home is an art. Paint has the power to transform spaces in your home and elevate your living experience. It's important to understand various types of paints, finishes, and quality before making your final choice. At the end of the day, paint is an investment in your home and an essential part of your overall decor.
Paint is more than just picking a beautiful color for your space. It's about really understanding the room you're painting and its function, as well as the paint's properties and how it fits into your aesthetic.
Here's what you need to know about buying the best paint for your home:
What type of paint is best for your home?
What are the differences between oil-based and water-based (latex) paint, and how do you know which one to choose for your space? Oil-based paints are ideal for high-traffic areas in your home. They are durable, but you should be aware that they have a strong odor and have a longer dry time. On the other hand, latex paints are easier to clean, dry faster, and have less of an odor. Latex paints are more eco-friendly than oil-based paints. When in doubt, choose latex paint for your interiors.
What about the type of finish?
The type of paint finish you choose has an effect on how a color performs and appears on your wall. If you're looking to conceal imperfections, flat or matte finishes are a great choice. The con to these finishes is that they're challenging to clean. Satin and eggshell finishes are easier to clean and are great finish options for bedrooms and living rooms. Semi-gloss and gloss finishes are easy to clean and durable. They're typically reserved for doors, kitchens, and trim as they can highlight imperfections.
Test shades before committing.
Trends come and go, but your choice of paint is long-term. To avoid regret, test shades you're interested in in the room you're planning on painting. Seeing the shades in natural light at different times of the day is essential when committing to a paint color. Neutral tones are great for spaces with a lot of art and furniture. Accent walls are perfect for adding boldness and personality without being overwhelming.
Remember: high-quality paint matters.
It may be expensive now, but investing in high-quality paint will save you time and money in the future. Quality paint requires fewer coats and is more durable, so you won't have to repaint frequently.
VOC Levels
Volatile organic compounds (VOCs) are chemicals that are found in many paints. They can be contributing factors to air pollution and health issues. Look for paint brands with low-VOC or no-VOC options.
---
---
Decorate
Access design inspiration that infuses personality and culture into your spaces.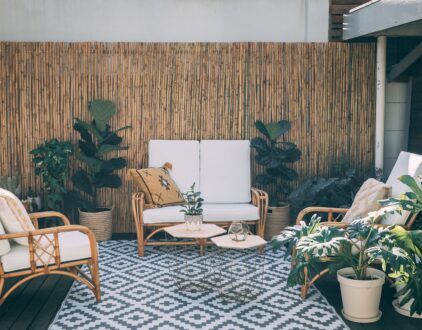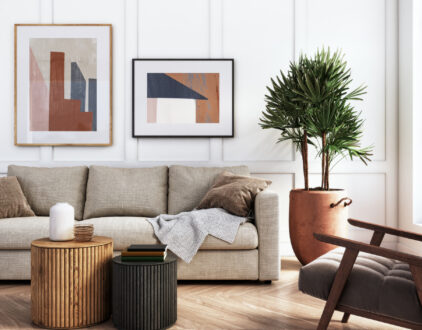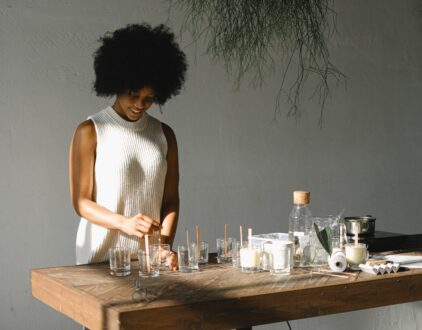 ---
Spaces
Whether it's luxury or ease, every area of your home should be as fabulous and unique as you.
FOLLOW ALONG ON INSTAGRAM
Find us on social for more home inspiration where culture, personal style, and sophisticated shopping intersect to help you create a home where you love to live.