When it comes to safeguarding your most valuable possessions, finding a secure and reliable storage solution is of utmost importance. With the increasing prevalence of theft and burglary, the need for a home safe that offers both protection and peace of mind has become more apparent than ever before. Whether you are looking to store important documents, jewelry, or other prized possessions, these home safes offer the perfect blend of security and convenience.
Why You Should Consider a Home Safe
Safes are often made from quality materials such as steel, which makes it extremely difficult for thieves to tamper with. If you have a home safe, you are also afforded protection against unforeseen events such as fires and floods. This is because some special safes that are resistant to fire can withstand high temperatures to keep their contents from being burned. That means you can store your important documents such as birth certificates, property deeds, and insurance policies without fear of potential damage. You can also select a waterproof safe to protect your valuables from water damage in the event of flooding or accidents.
An overlooked benefit to owning a home safe is that it can be a great way to organize your possessions. They provide easy access to them when you need them but also keep them hidden away when not in use. You can also choose from a variety of shapes, sizes, and features to fit your needs. For example, many of them include convenient add-ons like adjustable shelves, drawers, or compartments for better organization. This makes it easier to find what you need when you need it.
Home Safes for Storing Your Prized Possessions
Home safes provide a safe and secure way to protect what matters to you. They also last quite a long time, so you can depend on them for many years to come. Whether you want to store a family heirloom or get help organizing your valuables, a home safe can certainly help. Here are five home safes to consider adding to your home:
1
Fireproof & Waterproof Safe
Keep your valuables safe and sound with this fireproof and waterproof safe from SentrySafe. It includes a dial combination lock to keep intruders out. Plus, its accompanying locking key acts as a backup to provide even greater protection. Whether you store your legal documents and passports or family heirlooms, this safe is sure to meet your needs.
2
All Steel Burglary and Fire Safe
For maximum security, try this All Steel Burglary and Fire Safe from MESA. It features a battery-operated electronic lock for quick and easy access. Plus, its two shelves are adjustable and removable so you can store small and large items with ease.
3
Honeywell Digital Security Safe
Enjoy peace of mind knowing that your valuables are safe with this Digital Security Safe from Honeywell. This safe includes a programmable digital lock so you can set your own combination for personalized security. And its compact size makes it easy to conceal in your closet or underneath your bed.
4
Honeywell Cash Box
Saving up? Try this Honeywell Cash Box that makes storing your bills and change super easy. This cash box is made from quality steel, making it durable to prevent thieves from breaking into it. It also includes additional storage space for hiding important documents. Each box comes with two keys that you can easily store on your key ring or other secure place for later use.
5
Digital Electronic Fireproof Safe
This Digital Electronic Fireproof Safe from Fleming Supply is an ideal choice for storing your valuables. It includes a personal digital code lock that allows you to program your own access code to ensure that only you can open it. Plus, it also comes with a removable shelf so you can store valuables of varying shapes and sizes.
Our editors love finding you the best products and offers! If you purchase something by clicking on one of the affiliate links on our website, we may earn a commission at no extra cost to you.
---
---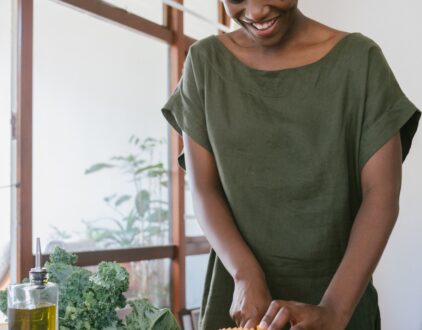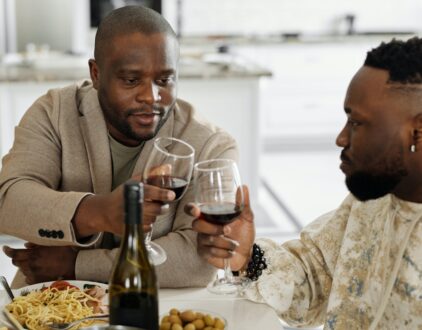 ---
Spaces
Whether it's luxury or ease, every area of your home should be as fabulous and unique as you.
FOLLOW ALONG ON INSTAGRAM
Find us on social for more home inspiration where culture, personal style, and sophisticated shopping intersect to help you create a home where you love to live.