Now that October is here, Halloween preparations are in full swing. People from all over the world are readying their homes for the big day with lots of spooky decor. Pumpkins are a big part of Halloween decor, and the most popular way to use them is by carving them into jack-o-lanterns to be placed on the porch or front yard.
But because pumpkin carving is such a popular practice, it's easy to become disillusioned with the whole thing after a while. So if you're bored of carving the same old jack-o-lantern faces, why not try something new? There are quite a few ways to decorate with pumpkins beyond carving them. The best part? They're fun, easy, and affordable to do. If you want to shake things up this Halloween, here are seven other ways you can decorate with pumpkins.
Craft a Pumpkin Centerpiece
Decorate your tablescape with mini pumpkins! To achieve this seasonal centerpiece, place your mini pumpkins inside a clear glass vase. Then, add a bouquet of seasonal flowers like dahlias, sunflowers, or marigolds. And to kick it up a notch, you can also add LED string lights for an illuminating effect.
Create a Pumpkin Bookend
If you like curling up with a good book, try a pumpkin bookend for keeping your favorite reads neat and tidy. To make a pumpkin bookend, simply place a mini pumpkin at either end of your book collection so they remain upright. You can paint your pumpkin to match the rest of your decor or give it a fun facial expression to add a touch of personality to your bookshelf.
Paint Your Pumpkins
If you're over carving pumpkins, painting them is just as festive. All you need is acrylic paint and a few paintbrushes in varying sizes to create fun Halloween designs. Plus, you can use your painted pumpkins to decorate not only your front yard, but your interior shelves, mantels, and window sills as well!
Make a Pumpkin Flower Vase
Showcase your seasonal florals with this makeshift pumpkin flower vase. To get the look, scoop out the insides of a large pumpkin, then fill it with water before placing your favorite flowers inside for a beautiful autumn display.
Place Them on Display
Swap out your cakes and pies for decorated pumpkins for an elegant way to showcase your favorite fall fruit. You can decorate your pumpkins using acrylic paint, markers, or even glitter before propping them atop a cake stand or books for an attractive display.
Leave Them As Is
For a super convenient way to decorate, you can display your pumpkins as is. Pumpkins come in many shapes, sizes, and colors, making them perfect for creating attractive visual displays. You can stack them, mix and match the colors, line them up along your porch steps, or arrange them atop your dining table for an inspired tablescape.
Use Them for Family Photos
Fall is the perfect time of year to take family pictures. But instead of scheduling a shoot at a mall or pumpkin patch, why not create your own seasonally-inspired backdrop from the comfort of your home? Place a few pumpkins inside a wooden bucket or stack them inside an empty lantern, but no matter how you use them, utilizing your pumpkins to create a gorgeous photo backdrop is a unique way to capture memories.
---
---
Decorate
Access design inspiration that infuses personality and culture into your spaces.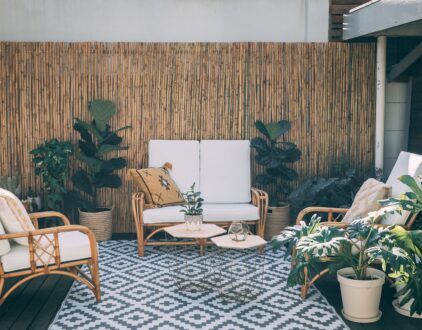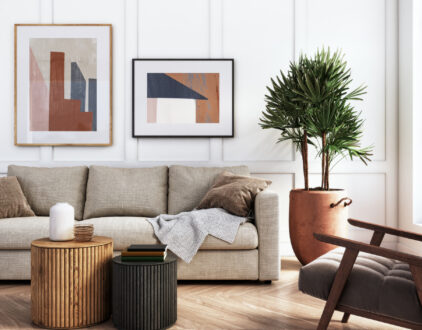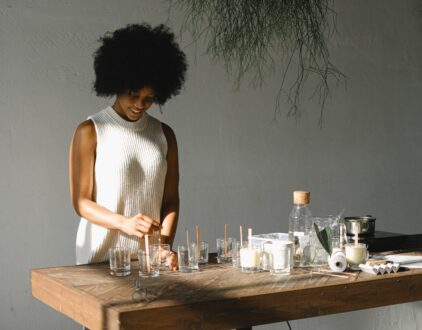 ---
Spaces
Whether it's luxury or ease, every area of your home should be as fabulous and unique as you.
FOLLOW ALONG ON INSTAGRAM
Find us on social for more home inspiration where culture, personal style, and sophisticated shopping intersect to help you create a home where you love to live.