In a sun-drenched loft that overlooks the lively streets of New York City, a vintage orange mid-century chair commands attention among the evolving tapestry of art and self-care. This sanctuary belongs to Tracaris Williams, the visionary behind TRACARIS—a luxury beauty brand aiming to give Black men their rightful space on the luxury shelf.
As one navigates through his carefully curated abode, complete with flourishing plants and light-catching glassware, it becomes clear that the entrepreneur's journey isn't merely about transforming the beauty industry; it's about reclaiming an entire ethos.
Merging worlds between globe-trotting adventures and the rooted stillness of his NYC oasis, Williams is rewriting the modern playbook on masculinity—one serum, one art piece, and one aloe vera plant at a time. Here, comfort doesn't take a backseat; it drives the narrative. Enter Williams' home, and you might discover that this is more than a home; it's a masterclass in living intentionally.
Home & Texture spoke with Williams about his brand, TRACARIS, wellness practices, and the three must-have items in his home for ultimate self-care.
Home & Texture: Can you tell us a little about TRACARIS Skincare?
Tracaris Williams: TRACARIS is a luxury grooming and lifestyle brand designed to provide Black men with a presence on the luxury shelf. Our products are highly intentional and assist in addressing issues such as the effects of pollution on the skin and acne. Furthermore, all of our products are travel-friendly and TSA-compliant. We are ushering in a new wave of masculinity while reclaiming our heritage.
H&T: You're a world traveler, but your home base is New York City—how do your travels impact how you style your home?
TW: Traveling the world allows me to draw inspiration from various cultures. My current space is exceptionally clean and filled with sunlight. I am in the process of building my art collection, and in the next six months or so, I plan to decorate with my art pieces in mind.
My essentials include living plants, art, abundant light, and high-quality glassware. I have this exquisite vintage orange rustic mid-century chair that cannot be folded. Transporting it to London will be quite a challenge. Please keep me in your thoughts.
H&T: As an entrepreneur, you tend to work outside traditional working hours. How do you make time for self-care at home?
TW: My sister Meko, who is a nurse, helped me understand the importance of work-life balance. Observing her studying taught me to work diligently on a task and take intentional breaks. After finishing work, I either head to the gym or go for a refreshing run to clear my mind. More recently, I have been dedicating an hour to doing something enjoyable and entertaining.
H&T: What does curating a home for self-care look like for you?
TW: Creating a self-care routine at home involves deep cleaning on Sundays, opening the windows for fresh air, lighting a candle, and setting aside time for my nighttime skincare routine. I genuinely love spending my time at home.
H&T: Which room in your home is your go-to for relaxation?
TW: Surprisingly, the kitchen is my favorite spot. Living in a loft makes it a versatile space with ample natural light and plenty of room for dancing. It has become my go-to place for unwinding.
H&T: What three items in your home must you have when practicing self-care after a long work day?
TW: I keep an aloe vera plant, which I use for my hair as my summer moisturizer. The TRACARIS Hydrating Radiance Serum is also a must-have; it instantly transforms my skin from dull to GLOWING. Lastly, I always have a carafe filled with water—I love staying hydrated.
H&T: What's next for TRACARIS Skincare?
TW: We are in a phase of growth, community building, and the development of new products to expand our family. We are also nurturing relationships with retailers and striving to be a trusted source of intentional skincare information for Black men and others.
H&T: Where can we keep up with you?
TW: You can connect with me on Instagram and TikTok. For more information about the brand, visit www.tracaris.com. You can also find us on Instagram.
This article has been edited and condensed for length and clarity.
---
---
Decorate
Access design inspiration that infuses personality and culture into your spaces.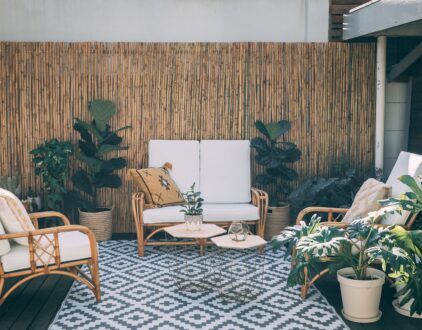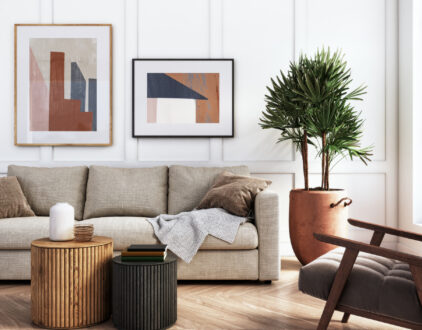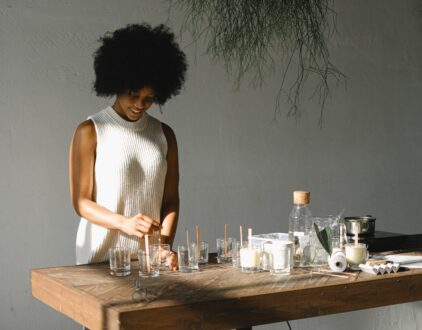 ---
Spaces
Whether it's luxury or ease, every area of your home should be as fabulous and unique as you.
FOLLOW ALONG ON INSTAGRAM
Find us on social for more home inspiration where culture, personal style, and sophisticated shopping intersect to help you create a home where you love to live.