Looking for affordable furniture and decor that doesn't skimp on quality? Online thrift stores might be your best bet. With online thrift stores, not only can you receive incredible savings on rare and unique products, but you can do it all right from the comfort of your home.
The Benefits of Shopping Thrift Stores
Thrifting is a great way to find quality furniture and decor at an affordable price. But beyond the lowered price point, thrift stores also provide a number of other benefits. For example, shopping at thrift stores helps the local economy. When you buy from a thrift store, you're supporting a small business. And beyond that, many of these small businesses are run by non-profit organizations and charities to provide aid to people in need, so every purchase you make can have a positive impact on your community.
Thrifting is also helpful for the environment. This is because buying previously used furniture and decor reduces the need for new production. As a result, this helps to reduce waste and pollution, which contributes to a more sustainable world.
And of course, one of the biggest advantages of thrifting is that there's a wide variety of merchandise to choose from. Because thrift stores accept products from donations, you never know what cool things you may find. This makes shopping at thrift stores more exciting compared to regular retail shopping.
The 4 Best Online Thrift Stores To Find Stunning Furniture and Decor
Thrifting is such a fun way to shop for furniture. Not many people consider thrift stores when it comes to buying new furniture. But with a bit of patience and a clear strategy, you can uncover quite a few hidden gems. To learn more about where to find the best of the best in second-hand furniture and decor, take a look at this list of the three best online thrift stores to find stunning furniture and decor:
Goodwill
If you're looking for a place that's not only affordable but also community-minded, Goodwill is your best bet. Goodwill is a super popular thrift store where you can find tons of secondhand furniture and decor at incredibly low prices.
But Goodwill doesn't just provide amazing savings, they're all about helping others, too. The company hosts various programs that reach out to people in need including academic tutoring, career development, employment opportunities, and more.
Etsy
Etsy is an online marketplace where creators from various backgrounds can sell their most unique products, from knife sets to fine art. Many of the products you see on Etsy are handmade, but if you look hard enough, you can even snag some really cool vintage pieces, too.
Whether you need a new set of chairs for your dining room or a houseplant to display in your living room, Etsy is a one-stop shop that has it all. And because a large percentage of its vendors are small businesses, your purchase helps support the local economy as well!
Habitat for Humanity ReStores
For quality furniture and decor you can feel good about, try Habitat for Humanity ReStores. Habitat for Humanity is a popular charity organization that got its start by building homes for people in need.
At their ReStores, you can find secondhand furniture and decor at a fraction of the cost. But that's not all, every time you make a purchase, the proceeds go toward their mission of providing safe and quality housing for anyone who needs it. So not only can you find unique pieces for your home, but you're also backing a great cause.
Urban Renewal
If you're a fan of Urban Outfitters, you have to check out their sister company Urban Renewal. Urban Renewal is a marketplace where you can find vintage products that have been redesigned and upcycled into more modern silhouettes.
From retro rugs to rare throw pillows, this place has it all. And because it's so affordable, Urban Renewal is the best place to go if you want to find trendy and unique pieces to that add character to your home.
---
---
Decorate
Access design inspiration that infuses personality and culture into your spaces.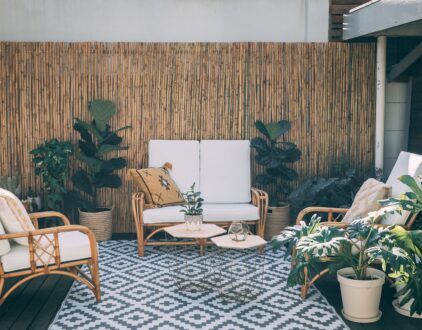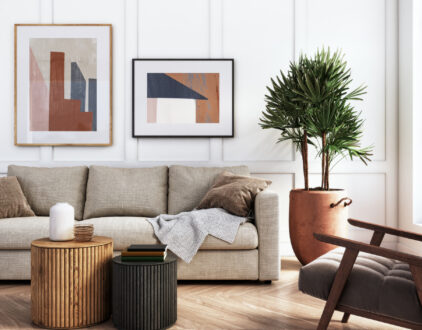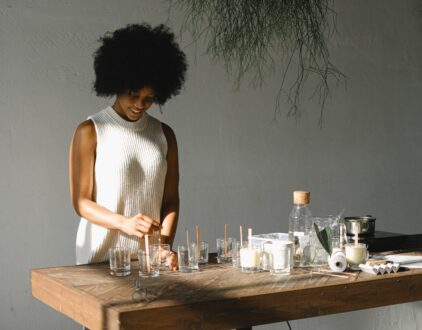 ---
Spaces
Whether it's luxury or ease, every area of your home should be as fabulous and unique as you.
FOLLOW ALONG ON INSTAGRAM
Find us on social for more home inspiration where culture, personal style, and sophisticated shopping intersect to help you create a home where you love to live.