Are you feeling a little bored with your gallery wall? Maybe you've grown tired of staring at the same old art pieces day in and day out. Fortunately, you can give your gallery wall a fresh new look without breaking the bank. You don't even need to buy new art to refresh your gallery wall. With a few simple ideas, you can spruce up your gallery wall and make it feel new again to give your gallery wall the makeover it deserves.
How To Design a Gallery Wall at Home
Many people design gallery walls at home as a way to display their favorite artwork. And there are a number of ways to do it. For example, you can stack your artwork vertically, horizontally, or even diagonally to add visual interest to your room.
You can also coordinate your frames by color to create a cohesive look. For example, organizing art frames by tone or shade is perfect for creating a gradient or "rainbow" effect.
Or, you could try decorating your wall using fairy lights to ensure your artwork is the focal point of your room.
How To Refresh Your Gallery Wall Without Buying New Art
To learn how to renovate your decor, here are six ways you can refresh your gallery wall without buying brand-new art:
Rearrange What You Have
The easiest way to revamp your gallery wall is by rearranging your art. Moving your existing art around can transform your wall in a way that feels new and undiscovered. Arrange your art by color, shape, size, or style to create a mesmerizing gallery that is sure to impress.
Swap Artwork
Instead of buying brand-new art, work with what you have. You can swap out artwork from other rooms in your home to provide a fresh, new perspective without stepping foot in another store.
Add a Personal Touch
Mount personal belonging that hold meaning to you — i.e. handwritten notes, movie tickets, or travel mementos — to your gallery wall as a way to highlight your unique experiences.
Change Frames
If you have a favorite painting or portrait that you find challenging to let go of, you don't have to. Instead, try swapping out frames for a change in your aesthetic. Consider mixing and matching different colors, shapes, and sizes to keep your wall interesting.
Incorporate Text
Instead of hanging paintings or portraits on your wall, consider adding text. You can introduce words, phrases, or even symbols that have meaning to you. This way, you can shake up the content on your gallery and create depth and dimension at the same time.
Introduce Mirrors
To avoid overspending on brand-new artwork, try incorporating mirrors in your decor. Arrange a couple of mirrors or a whole collection in varying shapes and sizes to create a more open and spacious home.
---
---
Decorate
Access design inspiration that infuses personality and culture into your spaces.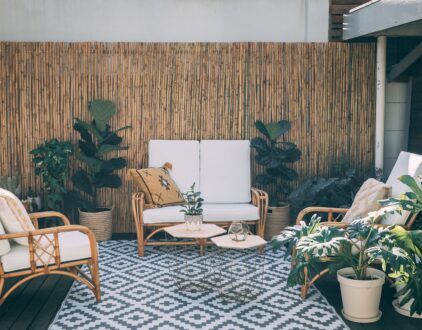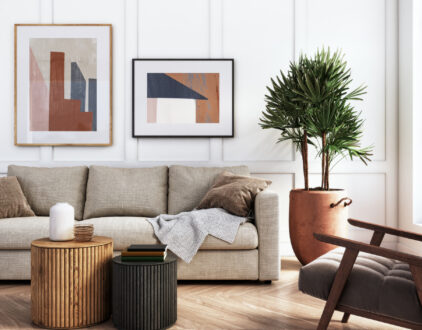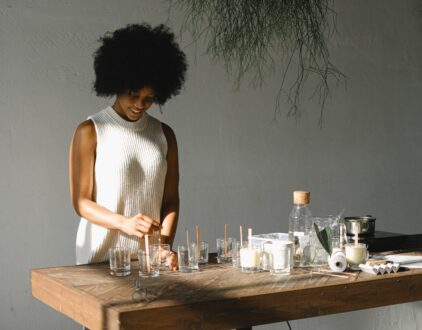 ---
Spaces
Whether it's luxury or ease, every area of your home should be as fabulous and unique as you.
FOLLOW ALONG ON INSTAGRAM
Find us on social for more home inspiration where culture, personal style, and sophisticated shopping intersect to help you create a home where you love to live.