When you think about luxury kitchen items, Target may not be the first place that comes to mind. However, the retail giant has been upping its game in recent years, offering a wide variety of high-quality, sophisticated kitchen products that can instantly elevate any home kitchen. From cookware to appliances to serveware, Target's kitchen finds offer an impressive range of options for those looking to add a touch of elegance to their culinary space.
Elevate Your Kitchen With Decor From Target
One of the great things about shopping at Target is the variety of brands they carry. From well-known household names to up-and-coming designers, Target features an array of options for every taste and budget. Whether you're looking for sleek and modern pieces or something more classic and timeless, you're sure to find something that suits your style.
If you're hoping to add a touch of luxury to your space, go for unsuspecting pieces like salt and pepper shakers, decorative trays, sugar bowls, and cake stands. These pieces tend to go overlooked because they often aren't deemed necessary items to complete a kitchen. However, splurging a little on what some would call "character pieces" for your kitchen can change your kitchen's current mood into something memorable and personality-filled.
Whether you want to splurge on something high-end or simply want to add a few chic serving pieces to your collection, you're sure to find something that fits your budget. And with its unbeatable combination of style, convenience, and affordability, Target is the perfect destination for anyone looking to elevate their culinary space. Here are a few tiny luxe kitchen decor items to get you started on your shopping spree:
Bezrat Glass Butter Dish with Lid
This butter dish is the perfect addition to any dining table. Made from high-quality glass, this butter dish is not only stylish but also durable, ensuring it will be a long-lasting addition to your kitchen. It's classy yet practical, as its clear glass design allows you to easily see the contents, while the sleek design adds a touch of elegance to any table setting.
2pc Marble Salt and Pepper Shaker Set – Fox Run
Add some elegance and sophistication to your kitchen or dining area with this set of natural marble salt and pepper shakers. Made from 100% genuine marble, this set comes with a white and black shaker, adding a touch of contrast to your decor. Not just limited to salt and pepper, these shakers can also be used for other spices, such as cinnamon, cocoa powder, and nutmeg. The natural variations in color and pattern make each set unique and one of a kind.
Park Hill Collection Classic Crystal Beverage Dispenser
Nothing says luxury like having an elegant crystal beverage dispenser in your kitchen. Now, you can serve infused water by cutting up some of your favorite fruits and placing this on your kitchen counter.
Park Hill Collection A-Frame Marble Cheese Server
Upgrade your cheese platers and charcuterie boards with this distinguished Park Hill Collection A-Frame Marble Cheese Server in true luxe fashion. Made out of marble and wood, this cheese server will instantly elevate your wine nights.
Noritake Rochelle Gold Covered Vegetable Serving Bowl
Bring a little bit of luxury to your kitchen with this beautiful, handcrafted serving bowl made from classic bone china. This bowl will add a traditional and elegant appeal to your dinner table.
Classic Touch Gold Oval Mirror Tray
This Classic Touch Gold Oval Mirror Tray is versatile and adds a tasteful, posh appeal to your kitchen. You can use it as a serving tray or as a decorative piece. Either way, your kitchen will feel more luxurious with this multifunctional mirrored tray.
Nambe Venus Metal Alloy Serving Bowl
Bring a luxurious and futuristic vibe to your kitchen with this Nambe Venus Metal Alloy Serving Bowl. It's versatile enough to display fruits or to be used as a serving bowl. And its unique look will make it stand out as a small yet attractive centerpiece, too.
Our editors love finding you the best products and offers! If you purchase something by clicking on one of the affiliate links on our website, we may earn a commission at no extra cost to you. 
---
---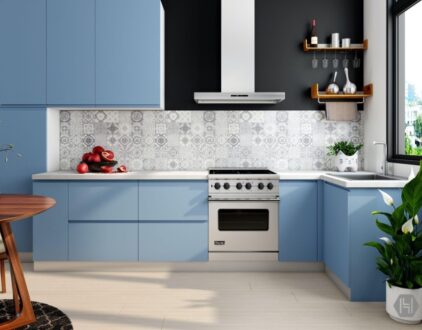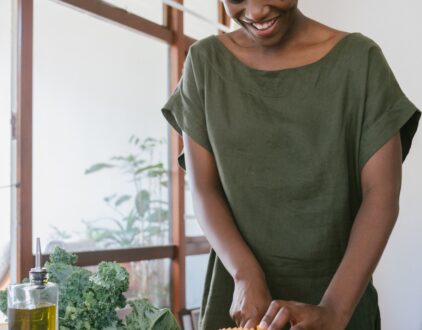 ---
Spaces
Whether it's luxury or ease, every area of your home should be as fabulous and unique as you.
FOLLOW ALONG ON INSTAGRAM
Find us on social for more home inspiration where culture, personal style, and sophisticated shopping intersect to help you create a home where you love to live.