As technology has seamlessly maneuvered its way into every facet of our lives, the surfacing of a Tesla-manufactured "tiny home" comes as no surprise today. Think of a Tesla, but styled as a minivan abode. The automotive powerhouse, run and operated by Elon Musk, has done it again with yet another sustainable way of implementing environmental conservation in its practices. And though there are many efforts in place and some still under research to help further transition life to clean energy, Tesla's vision of renovating tiny, single-use multifamily homes certainly has its benefits for home and apartment owners near and far. So, what exactly is the Tesla tiny house?
Ahead, here's everything to know about Tesla's mini-fabricated homes and why they are surfacing the internet today.
Tesla's Tiny House Significantly Cuts Down On Carbon Emissions
For starters, clean energy homes are one of the biggest gateways to eliminating carbon emissions. For those not in the know, carbon emissions are directly linked to the burning of coal, oil, and gas for energy production. Whether it be from a car or a factory, carbon emissions are the number one leading factor in the worsening of climate change. This has led to a race to make clean energy more of a priority within daily habits and overall life.
As for clean energy, clean energy is at the forefront of what makes Tesla's tiny homes stand out from regular homes (because well, they are not regular homes). Sourced from renewable resources such as sunlight, wind, moving water, and geothermal heat to name a few, clean energy has a plethora of environmental benefits that include lowering the emissions which currently wreak havoc on the ozone layer.
The Home Is Powered By A Tesla Battery Designed To Store Solar Energy
Built with one of Tesla's very own creations, alluding to the main reason why this pre-fab mini house is called a "Tesla tiny house," the home is built with Powerwall (a rechargeable Lithium battery that is made to self-consume solar energy and reduces the use of solar panels). The battery essentially helps to keep appliances running seamlessly and can be used to store energy in the event of a power outage. Powerwall batteries are charged through solar panels even when the sun is not shining, therefore making this innovative piece of technology a highly sought-after commodity within home living.
The Tiny House Can Even Reduce Or Eliminate Monthly Utility Bills
Clean energy tiny homes will potentially eliminate those pesky monthly utility bills. By only paying for the cost of maintenance and repairs, tiny homes can replace homes made with natural gas and electricity. Tesla tiny homes are powered by a variety of technological advancements that are 100 percent operated by solar plant renewable energy, therefore eliminating carbon emissions and fossil fuel production completely.
What Is Included In A Tesla Tiny House And How Much Are They?
The Tesla Tiny Home includes a 3 meter ceiling, large windows and doors, and environmentally-friendly wood for overall construction. The home includes a kitchen, bedroom, bathroom, and living room in a 375-square-foot house that can be delivered pretty much anywhere in the United States. In addition, Tesla tiny homes have a low carbon footprint (the total amount of greenhouse gasses and methane that are generated by human actions). Currently on the market for 50,000 dollars, which is really not a bad price for budding and aspiring homeowners, tiny homes are surely ticking the box for accessibility. The main con, however? If one wants to purchase a Tesla tiny home, a signature is required on a long-ended wait list to purchase (yes, the demand for Tesla tiny homes is so high that Tesla tiny home prospects are currently on an actual waitlist.) Though this isn't surprising, however,  as the shift to clean energy is at an all-time high due to the worsening of climate change.
Tesla Is Not The Actual Manufacturer
Though there is much speculation surrounding Tesla creating this fun fabricated home, the Tiny Tesla home was not actually created by Elon nor Tesla itself. Boxabl, a home manufacturing company that catered to revolutionizing the standard of housing construction, crafted Elon's 375-square-foot multifunctional single-family house. The company is a Los Vegas startup that delivers pre-manufactured tiny homes to the front door, or should we say, lawn, where it can actually fit.
For those curious, Elon's home model was made using Boxabl's Casita layout, a tiny home with adaptive insulation, minimal energy consumption, and ample storage space.
It is a home or apartment lover's dream!
---
---
homeownership
Home is a safe place where relationships flourish and the cornerstone of neighborhoods. We believe it's the setting that surrounds your phenomenal story.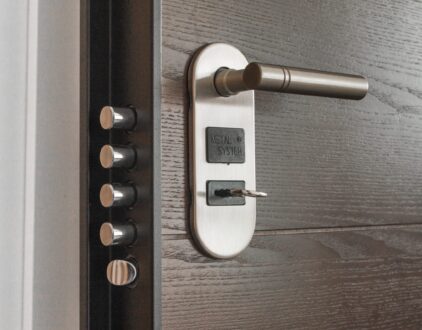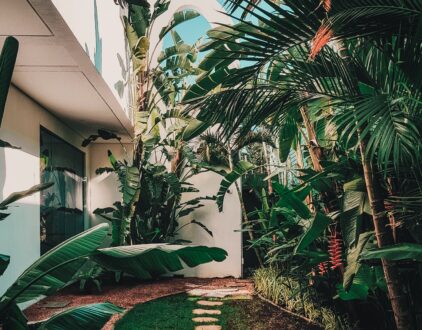 ---
Spaces
Whether it's luxury or ease, every area of your home should be as fabulous and unique as you.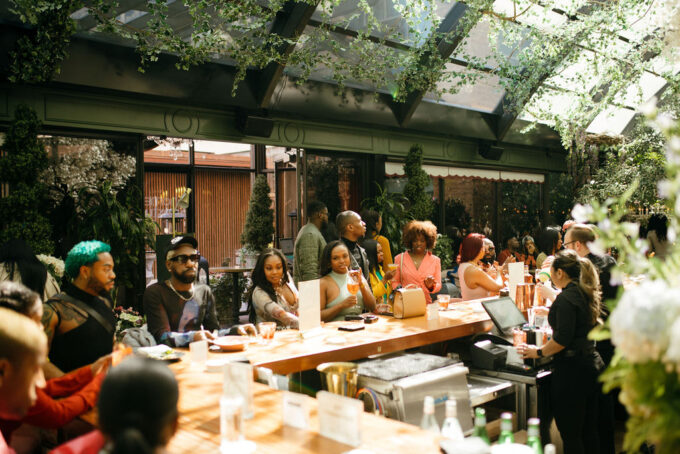 FOLLOW ALONG ON INSTAGRAM
Find us on social for more home inspiration where culture, personal style, and sophisticated shopping intersect to help you create a home where you love to live.