For the artsy homeowner, a home isn't just a place to rest your head at night — it's a visual narrative and a representation of your personal taste and style. So why limit your artistic eye to wall art and furniture? Something as utilitarian as a fruit bowl can be a statement piece that sparks conversation and provides visual interest. The days of the fruit bowl aren't gone; they've just evolved.
If you're looking to break away from the everyday, infuse your kitchen with a dash of unconventional artistry with alternatives to the conventional fruit bowl.
Suspended Fruit Baskets
Suspended fruit baskets are great if you're tight on counter space or love the floating aesthetic. Hang a stylish wire basket from the ceiling of your kitchen or underneath your cabinets, and let your fruits dangle in the air like suspended art. This is a fresh take on the traditional fruit bowl, and it's both practical and visually intriguing.
Artistic Sculptures
Imagine having a stunning sculpture on your kitchen island or dining table that doubles as a fruit holder. Contemporary artists are marrying form and function to create pieces that serve a dual purpose. Materials like ceramic, wrought iron and wood are crafted into intricate designs that become the centerpieces of your kitchen.
Vintage Trays and Platters
A fruit bowl doesn't necessarily have to be a "bowl." Vintage trays and platters are a great alternative. Lay your fruits in a beautiful silver tray or rustic wooden platter for a functional and stylish old-world charm.
Repurposed Platters
Eclectic design styles should play around with repurposing planters as fruit baskets. You could use a multi-level planter for different types of fruit or even utilize a hanging planter. Opt for ceramic or terracotta planters to keep the vibe natural.
Glass Domes
Add a dash of sophistication with a glass dome. Glass domes will keep your fruits protected while turning your produce into a display worthy of admiration. Choose a glass dome with a wooden or marble base for an extra dash of elegance.
Eco-Friendly Mesh Bags
If sustainability is at the forefront of your home design, opt for mesh produce bags that you can hang in your kitchen. It may not be a bowl, but it is a trend and eco-friendly option to store your fruits while letting them breathe.
---
---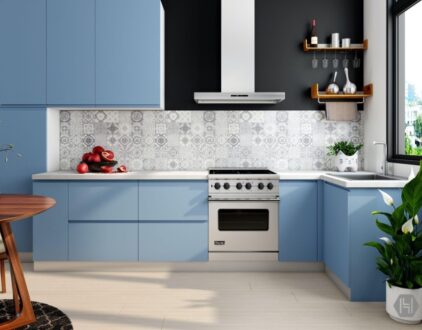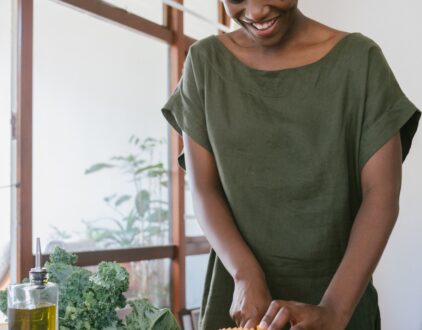 ---
Spaces
Whether it's luxury or ease, every area of your home should be as fabulous and unique as you.
FOLLOW ALONG ON INSTAGRAM
Find us on social for more home inspiration where culture, personal style, and sophisticated shopping intersect to help you create a home where you love to live.