Traveling is one of the best ways to discover the world around you. It can teach you a lot about the cultures, customs, and ways of life of other people. If you enjoy traveling to new, exciting destinations, you probably have a lot to share about your experiences when you return home — and there are many ways to do so. Travel souvenirs, for example, are a great way to highlight what you did and saw during your vacay, and you can share your experience by displaying your souvenirs in creative ways around the house.
5 Ways To Display Your Travel Souvenirs
The best way to share your travel experiences with your guests is by putting them on display. And fortunately, travel souvenirs are the perfect way to do this. Read on for creative ways to display your findings:
Mount a Shadow Box Frame
If you prefer a more refined aesthetic, try a shadow box frame. Shadow box frames are perfect for creating a cleaner way to highlight the best of your travel experience because they protect your belongings from dust and debris.
They have a transparent, glass front for displaying your souvenirs. They also come in varying sizes, but you should select a large enough shadow box to fit whatever souvenirs you plan to showcase.
For ideas on what to include in your shadow box, consider adding souvenirs with depth and dimension — i.e. seashells, figurines, or a vase. You should also create a visually appealing background using patterned fabric, maps, or scrapbook paper.
Create a Memory Board
If you enjoy crafting, creating a memory board is a great idea. To create a memory board, attach a large corkboard to your wall. Next, strategically place your smaller travel souvenirs like postcards, maps, and ticket stubs on the cork board using pins. You can tap into your creative side by using colorful pins, ribbons, or other accessories. To finish the project, place a frame around the corkboard to better complement your creation.
Consider a Souvenir Shelf
Shelving is another quick and easy option. Plus, there are so many shelving options to choose from, from floating shelves to curio cabinets. This makes displaying your souvenirs an even more personalized experience.
To create a souvenir shelf, sort through your souvenirs, grouping them by color, destination, or size. To up the anté, consider painting your shelves and decorating with LED lighting to add a nice glow to your display.
Pro Tip: As a general rule of thumb, you should place smaller souvenirs on floating shelves, while larger ones should be added to curio cabinets or other enclosed shelving options for the most optimal visual appeal.
Map It Out
You can use a world map as a backdrop when displaying your smallest souvenirs. For example, place pins over the places on the map you visited. Then attach your souvenirs by destination.
Doing so creates a more engaging way to share your travel experience. Plus, it can act as a fantastic conversation starter. Consider framing your newly decorated map to truly showcase your prized travel finds.
Use a Display Cabinet
If you have delicate souvenirs such as glass figurines or china plates, using a glass display cabinet can protect them. Try a curio cabinet for porcelain vases, snow globes, or pottery, arranging them on the glass shelves.
If your valuables vary in shape and size, consider placing risers on the shelves to stagger them. This can create a more streamlined display similar to what you might find at a gallery or exhibit.
---
---
Decorate
Access design inspiration that infuses personality and culture into your spaces.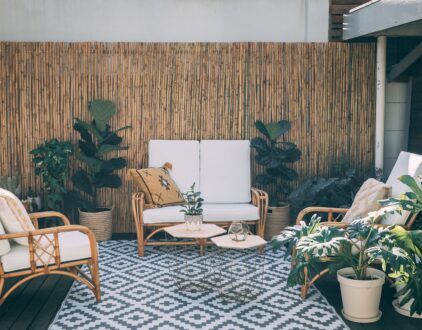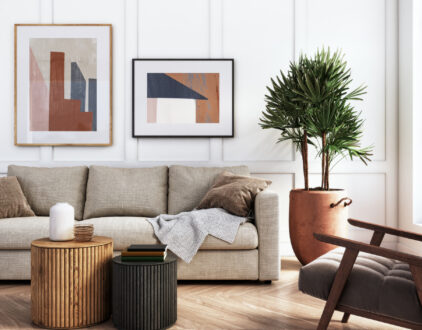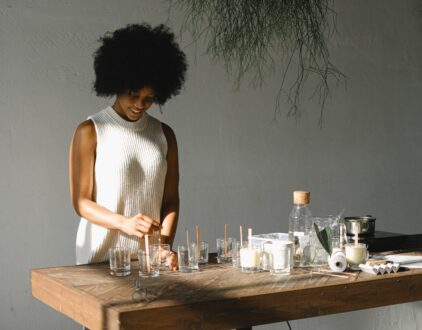 ---
Spaces
Whether it's luxury or ease, every area of your home should be as fabulous and unique as you.
FOLLOW ALONG ON INSTAGRAM
Find us on social for more home inspiration where culture, personal style, and sophisticated shopping intersect to help you create a home where you love to live.