If a kitchen makeover is on your to-do list, choosing the right countertop can be the starting point you never knew you needed. Although granite and marble have been the go-to options, butcher block counters are a chic and functional alternative. This style of counters offers a blend of durability, aesthetic appeal, and versatility. Butcher block countertops have been a staple in professional kitchens for years, and with good reason. They are loved for their warm, rustic look and are a great way to turn ordinary kitchens into extraordinary spaces for meal preparation, cooking, and hosting family and friends.
Here's why butcher block countertops are the perfect addition to your kitchen.
Lasting Durability
These counters are made from straight cuts of wood that are bonded together. Butcher block countertops can last for years, even decades, if they are properly taken care of. It's important to note that these countertops are sensitive to liquid. You should limit exposure to moisture, as wood absorbs germs and stains and can warp when exposed to liquids. However, they are resilient against scratches and dents. If there is an imperfection, sanding is a simple solution that will restore the countertop to its original condition.
Gentle on Knives
Butcher block counters are a great work surface for your knives. Unlike stone or metal counters, wooden surfaces won't dull your blades. This ensures that your kitchen tools stay sharp and efficient. This is particularly advantageous to homeowners who love to cook, as the counters allow for precise cuts.
Sustainable Choice
Wood is a renewable resource. Many manufacturers today are sourcing their lumber from managed forests as they prioritize sustainable practices. If you're looking for ways to add a sustainable touch to your home, butcher block counters are a great start.
A Natural Beauty
In addition to being an eco-friendly choice, butcher block counters are simply beautiful. The rich texture and tones of the wood complement a wide range of design styles, from minimalist to modern. With its warm hues, butcher block counters give your kitchen a cozy and welcoming feel.
Versatility in Design
The great thing about butcher block counters is that you can customize them to suit your personal preferences. Tailor your counters by staining, oiling, or leaving the wood in its natural state.
High-End Look for a Great Price
The materials for butcher block countertops typically cost between $20 to $60 per square foot. They give a high-end look while saving you money. These countertops are a far more affordable option than other popular countertops such as marble, quartz, and stainless steel.
---
---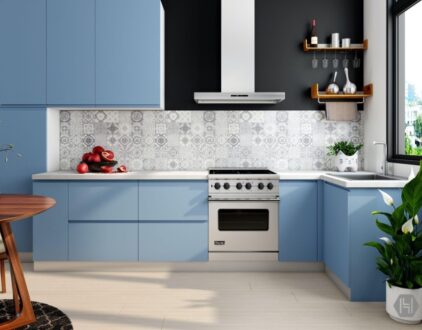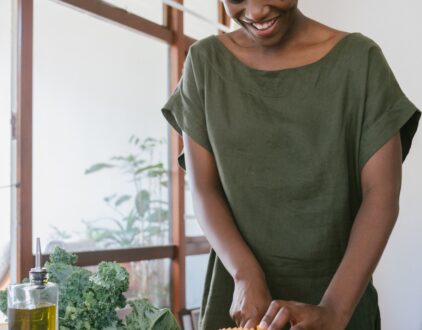 ---
Spaces
Whether it's luxury or ease, every area of your home should be as fabulous and unique as you.
FOLLOW ALONG ON INSTAGRAM
Find us on social for more home inspiration where culture, personal style, and sophisticated shopping intersect to help you create a home where you love to live.