Growing up is without a doubt a trap. Unless, of course, you figure out what things bring you joy. And not because they make your life easier or solve a particular problem, but simply because of the unbridled feeling of happiness they bring you. When it comes to material kitchen items, the essentials like pots, pans, and utensils are necessary and practical. But, there's something undeniably liberating about indulging in crazy kitchen items that you don't really need but just feel … fun. Think of the memories, conversations and experiences you'll have as a result, and maybe you'll get inspired to splurge on some gadgets just because.
Creativity and Play
When you scoop up some ice cream, you might get reminded of carefree warm summer nights, staying up all night giggling with your girlfriends or hanging out with your family. Whimsical tools like ice cream makers allow you to tap into your imaginative side in the most delightful way possible.
Nostalgia and Memory
Making your own popping corn in a retro machine isn't merely about satisfying your culinary cravings, it's about the potent nostalgia these actions invoke. As the aroma of freshly popped popcorn wafts through your kitchen, it can transport you back to childhood movie nights, where seeing the latest blockbuster was the highlight of your week.
This sensation of nostalgia is a powerful connector between your present self and the innocent, carefree days of your youth. It's a chance to relive the past and reconnect with the child within you, reminding you that growing up doesn't mean letting go of the treasures of your memories.
Surprise and Wonder
Imagine you're in your kitchen, and the unmistakable scent of cotton candy fills the air. The rhythmic hum of the cotton candy machine as it spins sugar into cloud-like fluff is a symphony of delight. It's a sweet reminder that life can be full of unexpected, sugary joys, even in the midst of adulthood.
Here are six gadgets to shop that will instantly make your kitchen more fun and inviting.
1
Olde Midway Vintage Style Popcorn Machine Maker Popper with Cart
Imagine having the perfect popcorn setup at your fingertips. This is the machine to make your popcorn dreams come true. The cart itself is a game-changer with its big, smooth-rolling wheels. You can take your popcorn station anywhere without breaking a sweat. Plus, it's got handy storage space to keep all your popcorn essentials neatly organized. The popcorn machine itself has this wonderful vintage vibe, yet packed with modern features. It features stainless steel construction, a powerful motor, and a glossy finish. Plus, the warming deck and kernel tray keep your popcorn warm and perfectly popped. You now have the complete package for unforgettable movie nights.
2
Olde Midway Commercial Quality Cotton Candy Machine Cart
This commercial-grade marvel is designed to deliver top-notch quality cotton candy fluff, whether you're whipping up cotton candy at home or for guests. With its impressive 20-inch stainless steel bowl, a robust 950-watt heating element, and a high-performance motor driven by a belt, this machine is built for serious cotton candy production. It can produce one cotton candy cone every 30 seconds, thanks to the spacious stainless steel bowl. Imagine the joy on kids' faces as they watch this beauty work its magic. Also, the clear bubble shield dome top is a brilliant addition. It keeps all that sugary goodness in the bowl and prevents unwanted particles like dust, dirt, or insects from joining the party.
3
Gold Knife Set
Made from premium German stainless steel, these knives are designed to elevate your culinary experience. The golden finish and sleek white block not only add luxury to your kitchen but also keep everything organized and within reach. When it comes to performance, these knives are in a league of their own. The professional-level sharpness ensures precision cutting, making cooking an adventure. The knives are single-piece made, meaning no more worries about loose or fallen handles. They're easy to hand clean, ensuring they'll remain your trusty kitchen companions for years. You'll also love their optimized weight and balance. They fit perfectly in the palm of your hand, making slicing and dicing a breeze.
4
HausHaven Electric Salt and Pepper Grinder Set
Meet the modern solution to raise your seasoning game. These sleek grinders are designed with convenience and quality in mind, making them a must-have addition to your kitchen. They're USB rechargeable, powered by 500mAh lithium-ion batteries and a Type-C USB Cable. These grinders provide a long standby time, supporting up to 150-200 uses before needing a recharge. Just place them back on the stand, and they charge automatically, keeping you ready to season your dishes without interruption. Made from high-grade stainless steel, these grinders keep your spices fresh and your kitchen stylish. They feature automatic ceramic grinders, ensuring a consistent grind with every use.
5
CUISINART Ice Cream Maker
Experience the pinnacle of frozen dessert and drink preparation with this superior functionality brushed stainless steel automatic wonder. This heavy-duty motor whips up your favorite frozen delights in just 20 minutes, promising a quick and delightful treat whenever you crave it. The large ingredient spout allows you to effortlessly add your favorite mix-ins. In the package, you'll find everything you need to enjoy a frozen treat or two, or more. It comes with a replacement lid and a double-insulated freezer bowl and is capable of holding up to two quarts of frozen delight.
6
Hamilton Beach Dual Breakfast Sandwich Maker
In just five minutes, you can whip up a custom breakfast sandwich that's perfect for brunch or a speedy, healthy meal on the go. It's a game-changer for those busy mornings when time is of the essence. But here's the twist – why settle for one when you can have two? The dual breakfast sandwich maker is a fantastic choice for accommodating kids, unexpected guests, or satisfying an extra-large appetite. It's versatility at its best. Whether you're aiming for a low-carb masterpiece or a protein-packed delight, this complimentary breakfast maker recipe book offers a ton of ideas to tantalize your taste buds.
Our editors love finding you the best products and offers! If you purchase something by clicking on one of the affiliate links on our website, we may earn a commission at no extra cost to you.
---
---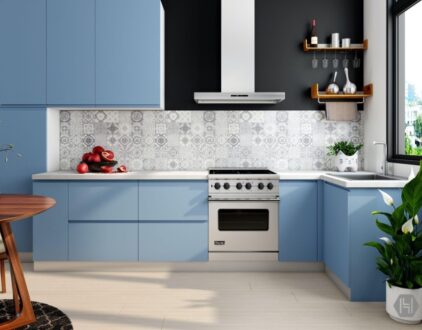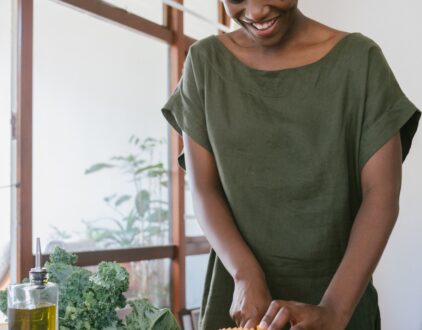 ---
Spaces
Whether it's luxury or ease, every area of your home should be as fabulous and unique as you.
FOLLOW ALONG ON INSTAGRAM
Find us on social for more home inspiration where culture, personal style, and sophisticated shopping intersect to help you create a home where you love to live.