You read that correctly. Gen Z is buying homes faster than Millennials. But how did that happen? Redfin, the real estate brokerage, broke down the analysis with their in-house Chief Economist Daryl Fairweather.
Fairweather concluded Zoomers were able to find a silver lining during the pandemic, while Millennials ended up with the shorter end of the stick.
"The rising tide lifted Gen Z homebuyers in 2020 and 2021; they were part of the pandemic-driven homebuying frenzy," said Fairweather.
But how did Zoomers achieve homeownership faster than Millennials? Outside of the pandemic, here are the other factors and contributors that set the two generations apart.
How Gen Zers Became Homeowners Faster Than Millenials
Location is one of the biggest factors in Gen Z having more homes than Millennials. According to Redfin, Zoomers are buying homes in cities such as Detroit, St. Louis, and Virginia Beach.
People under the age of 25 bought roughly 9% of the primary homes that sold in Virginia Beach, Virginia, last year, a bigger share than anywhere else in the country. Next are Cincinnati, Ohio (8.5%), Detroit, Michigan (7.9%), St. Louis, Missouri (7.5%), and Indianapolis, Indiana (7.1%).
Millennials, on the other hand, are more interested in living and investing in bigger cities. According to the Mortgage Report, Millennials "make up a majority of homebuyers in most of the US's largest metros, especially Denver, Seattle, and Boston."
Overall, Gen Z is buying more inexpensive homes in more urban-suburban areas, while Millennials remain concentrated where they work in large cities and tech-driven populations.
How the Economy Impacts Both Groups
According to the data produced by Redfin, Gen Z seems to prioritize homeownership in greater numbers than Millenials. However, that doesn't mean that Millennials are not interested in homeownership. More Millennials prioritize stable income and better credit in order to buy their forever home, a survey by Bank of America found.
Zoomers also aren't as frugal with their money as Millennials are, either. The financial-software company Intuit conducted a survey and found that "almost three in four Gen Zers would rather have a better quality of life than extra money in the bank," according to Bloomberg.
How Can Millennials Catch Up?
According to Redfin, one-third (30%) of 25-year-olds owned their home in 2022. That's slightly higher than homeownership rates for millennials (28%) and Gen Xers (27%) when they were 25, and slightly lower than the rate for baby boomers (32%) when they were 25.
"Millennials have been financially unlucky. Their parents had a more straightforward financial journey. The oldest millennials entered the workforce during the 2001 recession," Fairweather said.
"Then came the 2008 financial crisis, with many millennials in their first post-college job. It limited their earnings, overall wealth, and ability to buy a home for many years afterward. Millennials started to gain homebuying momentum just before the pandemic, but they were once again dealt a bad hand with pandemic-related job losses in April 2020." However, Millennials shouldn't feel counted out just yet. Millennials are still a large part of the housing market, trailing only Boomers.
Gen Z homeownership, while rising, still only takes up a small part of the real estate pie compared to Millennials.
"But the 2020 downturn was brief, followed by a strong recovery. Like some Gen Zers, a portion of Millennials took advantage of rising incomes and record-low mortgage rates to buy a home," Fairweather continued. "The pandemic homebuying boom is likely to lead to further inequality within the Millennial generation: There are the 'mortgage Millennials' who bought before home prices shot up more than 30% during the pandemic, or when mortgage rates were under 3%. Then there are the Millennials who missed out. They're the ones who don't own homes and now face an uphill battle, with elevated home prices, monthly mortgage payments at a record high, and no home equity. Gen Zers are in a similar 'haves versus have-nots' situation."
Despite the challenges Millennials face, they continue to strive to become homeowners.
---
---
homeownership
Home is a safe place where relationships flourish and the cornerstone of neighborhoods. We believe it's the setting that surrounds your phenomenal story.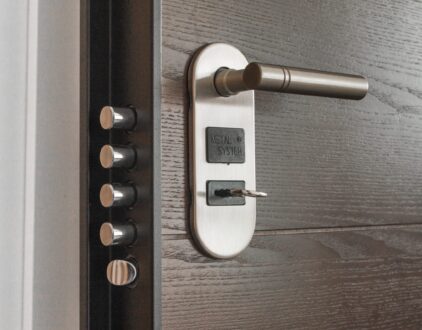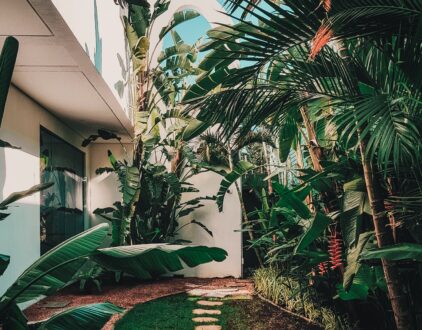 ---
Spaces
Whether it's luxury or ease, every area of your home should be as fabulous and unique as you.
FOLLOW ALONG ON INSTAGRAM
Find us on social for more home inspiration where culture, personal style, and sophisticated shopping intersect to help you create a home where you love to live.