While mixing knobs and pulls on your kitchen cabinets might seem unconventional, designers are encouraging homeowners to embrace the idea. By mixing kitchen hardware pieces, you can add a subtle but lavish spark to your kitchen area.
Think of kitchen knobs and pulls as jewelry accessories. Just like accessories, you can use these small pieces to enhance a look. With kitchen hardware, you want to embrace quality pieces that will highlight the best parts of your kitchen.
Mixing Knobs and Pulls on Your Kitchen Cabinets
View this post on Instagram
Before you begin mixing your knobs and handles, it's important to determine what colors go well with your kitchen shelves and overall decor. If your kitchen has more cool tones, you may want to stick to metals and finishes that reflect that.
On the other hand, New York-based designer Thomas O'Brien, founder of Aero Studios, shared his expertise with the Washington Post and said he opted for brass handles for a softer and warmer feeling than chrome.
Either way, becoming better acquainted with understanding the color themes and theories already established in your kitchen can help you create a more cohesive look.
"There should be a main finish choice and maybe one accent," he explained. "Chrome and stainless steel are really the same and can be used together."
O'Brien also stated that he considers the kitchen cabinets as furniture pieces and selects metals accordingly.
Another expert, Zoe Feldman, who is a designer based in D.C., said she loves the look of mixing metals and finishes. "I feel it keeps a space from feeling too one-note, and it gives a more collected and layered look," Feldman explained to Washington Post.
Both experts agree that mixing metals break up the predictability of what people expect out of the kitchen area.
Selecting Metals by Color and Tone
View this post on Instagram
If color theory isn't your strong suit, here are the basics: Warm metals—such as nickel, copper, and brass—work well with neutral, white, and earth tones. Cool metals like chrome and silver work best with cool colors that fall into the blue, green, or gray families.
For instance, if you already have earth tones in your kitchen and you want your cabinets to stand out, try making them pop with dark bronze and brass knobs and pulls. This will give your cabinet doors a bit of unexpected glimmer when the light hits them.
Oftentimes, people confuse nickel with chrome, but you can avoid that by paying attention to the color you see when it's next to natural light. Chrome tends to have a blueish shine to it, while nickel has more of a white or yellowish tone.
Now that you've got your colors down, you can pair mixed-metal knobs and pulls for your kitchen cabinets like a pro.
Another design element to consider is shapes. For example, for cabinets and drawers that are heavier, you want to choose pulls because of the weight.
More Do's And Don'ts To Consider
Here's a list of other things to keep in mind when it comes to mixing metals for your kitchen cabinets:
Do try to obtain the best quality hardware you can afford
Do consider mixing shapes along with your contrasting metals
Do pick a couple of finishes that you can use throughout your home
Do mix shiny with matte finishes
Do consider the lighting in your kitchen
Don't mix more than three different finishes in a room
Don't disregard the order and mix too many contrasts and shapes together
Don't mix different hardware on the same furniture pieces
Mixing metal knobs and pulls on your cabinets can add the visual interest and texture your space needs, creating a customized and unique look that is sure to stand out.
---
---
Decorate
Access design inspiration that infuses personality and culture into your spaces.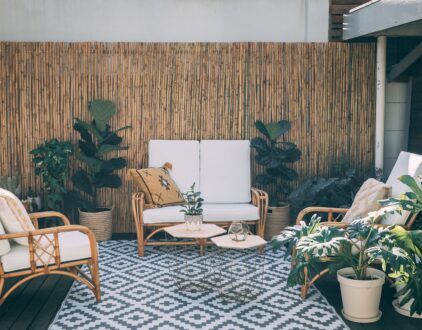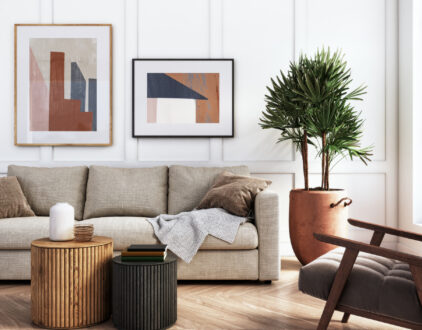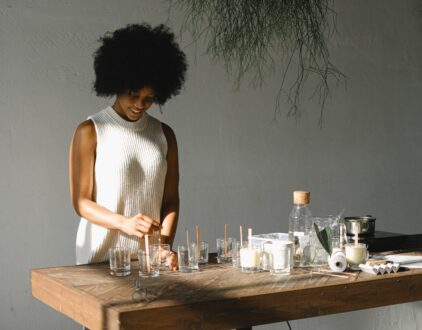 ---
Spaces
Whether it's luxury or ease, every area of your home should be as fabulous and unique as you.
FOLLOW ALONG ON INSTAGRAM
Find us on social for more home inspiration where culture, personal style, and sophisticated shopping intersect to help you create a home where you love to live.