A well-organized pantry can make meal prep and grocery shopping much easier. However, without proper shelving, it can be difficult to keep everything in order. That's why investing in the right pantry shelving is essential. Check out some of the best pantry shelving ideas to help you get the most out of your storage space, plus tips for staying organized in your kitchen.
Benefits of Organized Pantry Shelving
Having organized pantry shelving has many benefits. For one, it can save you time when cooking or meal prepping. When everything is easy to find, you won't waste time searching for the ingredients you need. Also, organized pantry shelving can help reduce food waste. When you can see everything you have, you're less likely to let food expire or toss it out.
Choosing the Right Shelving for Your Pantry
Before we dive into specific shelving ideas, consider what type of shelving will work best to keep your pantry organized. Think about the size and shape of your space, as well as the items you need to store. Do you need deep shelves for large items, or would you benefit from adjustable shelving? Once you have a clear idea of your needs, you can start exploring the many different types of pantry shelving.
Floating Shelves
Floating shelves are a sleek and modern way to store items in your pantry. They can be used for displaying decorative jars and canisters, as well as keeping frequently used items within reach. Additionally, because they're open and airy, they won't make your pantry feel cluttered.
Pull-out Drawers
Pull-out drawers are a great way to utilize deep pantry space. They allow you to easily access items that might otherwise get lost in the back of your shelves. And, because they're on rollers, they make it easy to move heavy items around.
Adjustable Wire Shelving
Wire shelving is a classic choice for pantries, and for good reason. They're durable, affordable, and easy to install. Additionally, adjustable wire shelving allows you to customize your space to fit your needs.
Corner Shelves
Corner shelves are a great way to utilize every inch of your pantry space. They can be built-in or free-standing, and they're wonderful for storing items that might be too tall or too wide for traditional shelves.
Ladder Shelves
Ladder shelves are a fun and unique way to add some personality to your pantry. They're great for storing items that you want to keep within reach, but that you don't necessarily use every day. Also, they can be easily moved around if you need to reconfigure your space.
Under-shelf Baskets
Under-shelf baskets are a great way to utilize the space beneath your shelves.
They're perfect for storing small items like snacks, packets, or spices. They're also easy to install and can be moved around as needed.
Lazy Susans
Lazy Susans are a versatile and practical way to organize your pantry. They're ideal for storing items like oils, vinegar, and sauces, and they make it easy to access items without having to dig around in the back of your shelves.
Pegboard Shelving
Pegboard shelving is a DIY-friendly option that allows you to customize your space to fit your needs. With pegboard shelving, you can easily move hooks and shelves around as needed, making it a versatile and functional choice for any pantry.
Tips for Maintaining Your Pantry Shelving
Once you've installed your new pantry shelving, it's important to keep it organized and maintained. Here are some tips to help you do just that:
Group similar items together. This will make it easy to find what you need.
Label everything. This will help you keep track of what's in each container or jar.
Use clear containers. This will make it easy to see what you have and how much of each item you have left.
Rotate your stock. Make sure to use older items first, so nothing goes to waste.
Clean your shelves regularly. Wipe down your shelves and containers to prevent spills and messes from building up.
Our editors love finding you the best products and offers! If you purchase something by clicking on one of the affiliate links on our website, we may earn a commission at no extra cost to you.
---
---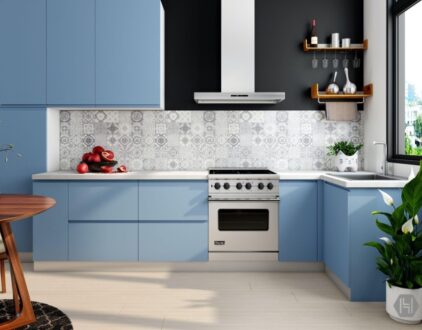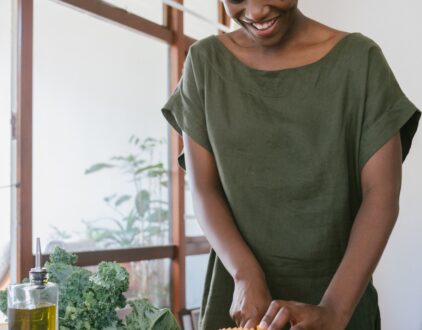 ---
Spaces
Whether it's luxury or ease, every area of your home should be as fabulous and unique as you.
FOLLOW ALONG ON INSTAGRAM
Find us on social for more home inspiration where culture, personal style, and sophisticated shopping intersect to help you create a home where you love to live.