For culinary enthusiasts and avid home entertainers, the kitchen is far more than a practical space—it's a haven for delicious food and bonding with loved ones. If you spend a lot of time in your kitchen, chances are you're always looking for ways to improve its functionality and aesthetic. One of the most coveted kitchen upgrades is the pot filler, a wall-mounted faucet directly over the stove. This luxurious addition eliminates carrying heavy pots filled with water from the sink to the stove. If you have a pot filler, you can fill your cookware directly on your stovetop, reducing the effort and mess involved in cooking meals that require large amounts of water, like soups, pasta, and rice.
Here's why a pot filler is a much-needed luxe addition to your kitchen.
Aesthetic Appeal
Sure, a pot filler is functional, but it's also a focal point in your kitchen design. The fixture can elevate the aesthetics of your culinary space. Whether you choose chrome, brass, or matte finish, pot fillers add a high-end look that lets guests know you're serious about your culinary game.
Excellent Use of Space
A pot filler is an excellent use of space. It eliminates the need to run back and forth between the sink and the stove, streamlining the cooking process. The efficient design allows for a stress-free and enjoyable cooking experience. It especially comes in handy when hosting during the holidays or game nights.
Adds Value
Adding a pot filler to your kitchen instantly upgrades your home. If you decide to sell your home, this luxe addition will increase the resale value of your abode. Today's real estate market is competitive, so this unique feature that enhances daily life can really make your property stand out.
Pot fillers embody convenience, clever design, and style. It's more than just a luxurious addition to your kitchen—it's a convenience that is indispensable.
---
---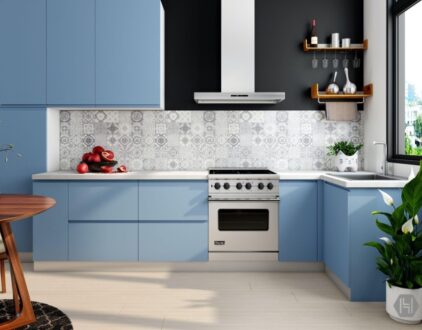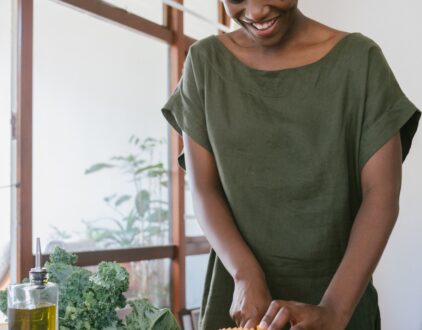 ---
Spaces
Whether it's luxury or ease, every area of your home should be as fabulous and unique as you.
FOLLOW ALONG ON INSTAGRAM
Find us on social for more home inspiration where culture, personal style, and sophisticated shopping intersect to help you create a home where you love to live.