Maintaining a home is far from easy. From yard upkeep to furnishing, ensuring your space is in tip top shape is certainly a test in patience. Luckily, that's where having a property manager can help. Not only do property managers help make managing your home loads easier, they can also help bring it a lot a money, too.
Duties of a Property Manager
Property managers are a huge help when it comes to maintaining your property. However, they certainly have their work cut out for them. Their responsibility is to oversee pretty much every aspect of operating and maintaining a rental property for homeowners. This involves advertising vacancies to scout for tenants, processing applications, drafting leases, and collecting rent.
As for daily responsibilities, property managers take care of maintenance requests, coordinate repairs, inspect units, and manage vendors and contractors. Beyond maintenance duties, they also manage a number of financial tasks including creating budgets, paying contractors, and reporting financials.
What To Look For in a Property Manager
When renting out your home, property managers can be a great help. Not only do they oversee your property, they handle customer service, too. From collecting rent to enforcing compliance, a good property manager can do it all. But how do you know if you've found a good property manager? There are many signs to look for that can help you determine if the person is the right good fit. To help, here are 10 things to look for in a property manager:
Experience
When searching for a property manager, consider their work experience. You should seek a professional with a lot of experience — at least five years —, paying special attention to whether their portfolio include properties that are similar to yours.
Local Knowledge
If your property manager is familiar with the area, they likely have a pretty good understanding of the local laws, trends, and best practices. So ask them about the neighborhood and surrounding areas, including nearby property taxes, rental rates, and vacancy trends.
Organization
An important part of the job involves staying on top of everything. When considering a professional to oversee your property, opt for a person who values organization and pays close attention to the details.
Communication Skills
A responsible property manager should communicate with you and your tenants on a regular basis, or as needed. If your property manager is hard to get ahold of, consider moving on to the next.
Screening Expertise
Property managers are responsible for vetting potential tenants. This is not only to protect your property, but for your peace of mind as well.
Ask your property manager about their tenant screening process, including what security measures they have in place. This way, you can rest assured that your property is in good hands when your tenants move in.
Maintenance Coordination
Emergencies happen, and when they do, a. professional should be ready to handle it. They should take a proactive approach in overseeing property maintenance and repairs.
Budgeting and Accounting
Because your property manager handles most, if not, all of the financial responsibilities, they should be good with numbers. Ensure they have a great track record when it comes to collecting rent, paying expenses, and providing financial advice.
Marketing Proficiency
If you need help advertising your property, make sure to select a pro who can market your vacancies to prospective tenants through various channels.
Legal Knowledge
Every professional should understand their craft, especially in the event a legal issue arises. So when deciding on a property manager, consider a person who thoroughly understands the legal side of managing a property, from landlord-tenant laws to how to draft a proper lease.
References
Before you hire a pro, consider their track record. If available, take a look at the what previous clients have to say about them online. You can even reach out their former tenants for a better understanding of how they operate.
---
---
homeownership
Home is a safe place where relationships flourish and the cornerstone of neighborhoods. We believe it's the setting that surrounds your phenomenal story.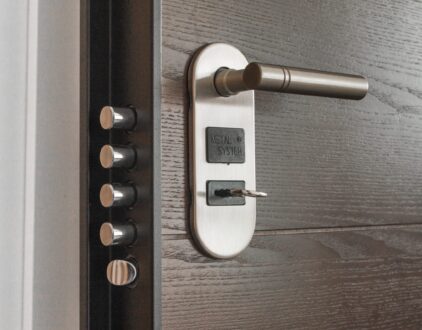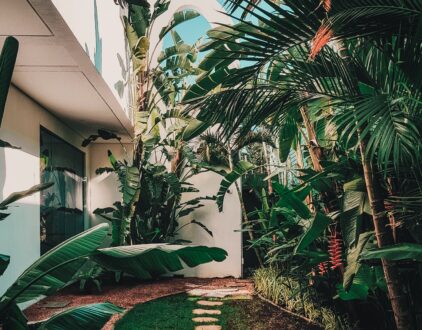 ---
Spaces
Whether it's luxury or ease, every area of your home should be as fabulous and unique as you.
FOLLOW ALONG ON INSTAGRAM
Find us on social for more home inspiration where culture, personal style, and sophisticated shopping intersect to help you create a home where you love to live.