Searching for your dream home can be challenging because there are many factors to consider to ensure you've found the one. From its location to your budget, a lot can stand in the way of you stumbling upon the home you've always wanted. But aside from common factors, much of finding your dream home depends on personal preference. Your home should complement your lifestyle and personality, and more importantly, it should also be a place that feels comfortable and "at home" to you.
If you look inward when scouting for a new home, you can have a better understanding of what resonates with you. If you want to know whether or not the home you're considering is the right one for you, here are 10 signs that you finally found your dream home:
You feel a genuine connection.
Sometimes your heart knows ahead of your mind. When this happens, you might feel an immediate sense of belonging whenever you step onto the property. If you feel a deep connection to your home, it may be the dream home you've been waiting for.
You love the location.
Another way to know that you found the home of your dreams is if you also like the areas surrounding it. Whether it's a tranquil countryside or a busy city, you'll know if you found the one when the location around it also complements your personality.
The layout is perfect.
Perhaps you appreciate the layout of the rooms and spaces in your home. Or maybe you've already started envisioning where your furniture will go? If this is the case, you just may have found the perfect place for you.
You appreciate the architecture.
When the home's architectural details — i.e. stained glass, French doors, or archways — captivate your mind, then you know the home of your dreams is likely right in front of you.
It has plenty of natural lighting.
Having a home with plenty of natural lighting is important for both your physical and mental well-being. If the home in question has great lighting, it could be a positive sign to move forward.
You can envision yourself hosting there.
If you enjoy hosting, you should consider your hosting needs when searching for a home. If your home has a garden, terrace, or patio that can accommodate guests for parties and celebrations, consider it a home-buying green light.
You like the kitchen.
The kitchen is the heart of every home, which is why it's important that you like the one you're interested in. Does it have the storage, countertop space, and lighting you need? If so, you could be looking at your future home.
You feel safe and secure.
When it comes to home-buying priorities, safety is at the top of the list. This is especially important if you have little ones. If the neighborhood and surrounding areas are safe to live in, consider it a sign that you've found your dream home.
The area is quiet and peaceful.
There's nothing like returning to a peaceful home after a long day. Having a quiet space is good for your mental health, and is especially important if you work from home. If the home of your dreams has little to no noise disturbances — i.e. busy highways, barking dogs, or loud neighbors — it could be a perfect fit for you.
You can see yourself living in it.
When you walk throughout the home, can you envision yourself creating memories there? Whether that be evenings spent in the kitchen cooking dinner or getting ready for work in the bathroom, if you can imagine it all coming together, it's a good sign that you should sign on the dotted line.
---
---
homeownership
Home is a safe place where relationships flourish and the cornerstone of neighborhoods. We believe it's the setting that surrounds your phenomenal story.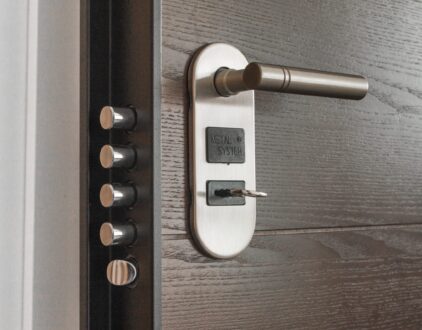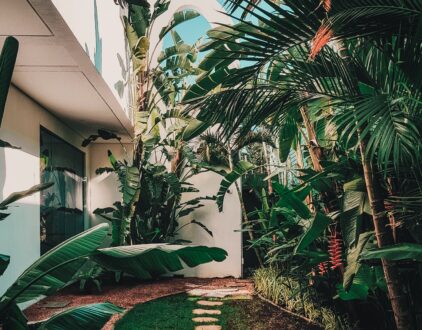 ---
Spaces
Whether it's luxury or ease, every area of your home should be as fabulous and unique as you.
FOLLOW ALONG ON INSTAGRAM
Find us on social for more home inspiration where culture, personal style, and sophisticated shopping intersect to help you create a home where you love to live.