When you think of silk, words like delicate, smooth and soft might come to mind. It's a luxury choice for clothing like scarves and blouses, but have you ever considered this textile for the home? Here's everything you need to know about this fabric, and how it can transform your living space.
The Allure of Silk
Silk, often referred to as the "queen of fabrics," is a textile known for its unrivaled softness, natural sheen, and unexpected durability. Its allure lies in its ability to elevate any setting, making it a favorite choice for those who enjoy the finer things in life.
Creative Ways to Incorporate Silk Into Your Home
Here are some creative ideas to get the inspiration flowing.
1. Silk Bedding: Dive into a World of Comfort
Picture yourself sinking into a bed made with silk sheets and pillowcases. The sensation is nothing short of divine. Not only does it feel incredibly smooth against your skin, but it also offers practical benefits. This kind of bedding is known for its temperature-regulating properties, keeping you cool in the summer and warm in the winter. Say goodbye to those restless nights and hello to the ultimate sleeping experience.
2. Silk Curtains: Dress Your Windows in Elegance
Silk curtains have the power to instantly elevate the ambiance of any room. Their elegant drape and natural sheen create a sense of luxury that's hard to match. Whether your home decor leans toward traditional or contemporary, silk curtains add a sophisticated feel to your windows. They allow natural light to filter through, casting a gentle glow that transforms your living space into a sanctuary of comfort and beauty.
3. Silk Throw Pillows: A Piece of Opulence
Inject a dose of glamour into your living room or bedroom with silk throw pillows. The variety of textures and colors available in this material allows you to experiment with different styles and create a unique look that suits your taste. These pillows not only serve as stylish accents but also provide the perfect support for relaxation and comfort.
4. Silk Tablecloths and Runners: Elegance for Every Meal
Whether it's a special occasion or an everyday dining experience, silk tablecloths and runners bring a vibe of refinement to your dining area. The visual appeal is undeniable, and the practicality is equally impressive. The fabric is relatively easy to clean and maintain, ensuring that your dining area remains a luxurious haven for years to come.
5. Silk Wall Art: Elevate Your Decor to a New Level
If you're looking to make a bold statement, consider framing a piece of silk fabric to create unique wall art. The vibrant colors and intricate patterns found in this material make for captivating visuals that can become a focal point in your home. It's a creative way to infuse your living space with a touch of luxury and artistry.
---
---
Decorate
Access design inspiration that infuses personality and culture into your spaces.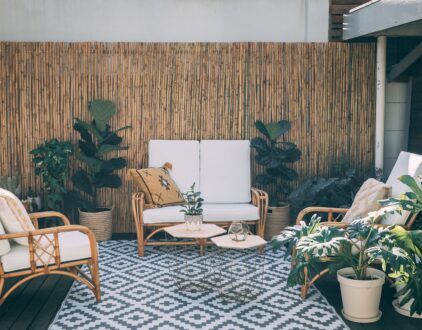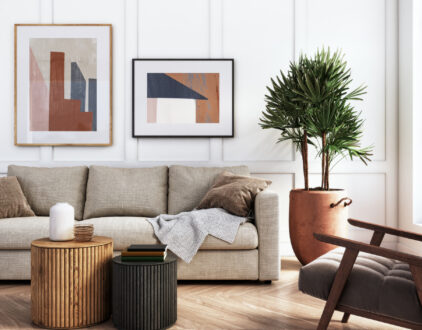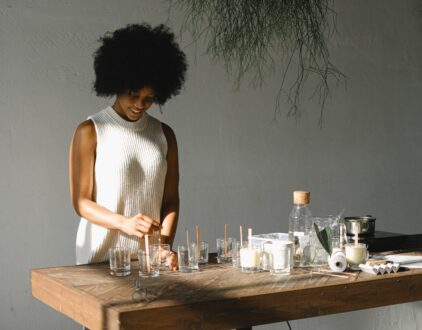 ---
Spaces
Whether it's luxury or ease, every area of your home should be as fabulous and unique as you.
FOLLOW ALONG ON INSTAGRAM
Find us on social for more home inspiration where culture, personal style, and sophisticated shopping intersect to help you create a home where you love to live.