Entertaining during the holidays is a gift in itself. You get to spend time with loved ones, enjoy a delicious meal and make new memories. But, it's also not for the faint of heart. Personalities can clash, food can get burned and things can get downright messy. Here are some tips to make your holiday entertaining as simple and stress-free as possible.
Planning Ahead: The Key to Success
Before you start prepping the holiday feast, take a moment to plan ahead. This crucial step will save you time, energy, and, most importantly, your sanity.
1. Create a guest list.
Your first step in planning a successful holiday gathering is to create a guest list. Who will be joining you for this memorable occasion? Make a list of friends, family members, and loved ones you'd like to invite. Ensure you have a rough estimate of the number of guests to help you plan the menu and seating arrangements.
2. Choose a theme.
Selecting a theme can add a touch of excitement to your holiday gathering. Whether it's a traditional Christmas dinner, a winter wonderland-themed party, or a quirky costume affair, a theme can tie your decorations and menu together seamlessly. It sets the stage for a memorable and cohesive event.
3. Set a budget.
Don't let holiday entertaining break the bank. Set a budget for your event and stick to it. It's possible to create a memorable gathering without overspending. Consider allocating funds to different aspects of the party, such as food, decorations, and entertainment. Sticking to your budget will help you avoid unnecessary stress and financial strain.
The Menu: Delicious Delights for All
Now that you have the foundation laid out, let's dive into the heart of holiday entertaining: the food.
4. Plan the menu.
Crafting a mouthwatering menu is a crucial aspect of hosting a successful holiday gathering. Consider your guests' tastes and dietary preferences when planning the menu. From delectable appetizers to sumptuous main courses and delightful desserts, ensure there's something for everyone to enjoy. Don't forget to include options for vegetarians, vegans, and those with dietary restrictions.
5. Prepare in advance.
Cooking on the day of the event can be overwhelming and stressful. To alleviate this, plan your dishes in advance. Many recipes can be prepared ahead of time and frozen, allowing you to enjoy the party with your guests stress-free. This also gives you more time to socialize and make lasting memories.
6. Don't forget the drinks.
An array of beverages, both alcoholic and non-alcoholic, is essential to cater to your guests' preferences. Make sure to include seasonal favorites like eggnog and mulled wine. Consider creating a signature cocktail for your event to add a personal touch and elevate the spirits of your guests. Non-drinkers will appreciate a selection of refreshing mocktails.
Setting the Scene: Ambiance and Decor
Creating the right atmosphere is key to a successful holiday gathering.
7. Deck the halls.
Transform your home into a holiday wonderland by decorating with lights, ornaments, and festive accents. A beautifully adorned Christmas tree can serve as the centerpiece of your decor. Don't hesitate to get creative with DIY decorations to add a personal touch to your space.
8. Play some mood music.
Set the mood with a carefully curated playlist. Soft background music during dinner can enhance the ambiance, while livelier tunes can get the party started later in the evening. Consider including a mix of holiday classics and contemporary hits to cater to all musical tastes.
9. Remember lighting matters.
The right lighting can transform your space and create a warm and inviting atmosphere. Consider using candles, fairy lights, and dimmers to set the perfect ambiance. Soft, warm lighting can make your guests feel comfortable and relaxed, encouraging conversation and merriment.
Hosting with Grace: Tips for a Smooth Event
As the host, your role is not just about preparing food and decorating; it's also about ensuring everyone has a fantastic time.
10. Be a gracious host.
Greet your guests with a warm welcome as they arrive. Make introductions if needed, especially if you have friends or family members who haven't met before. Your enthusiasm and hospitality will set the tone for the evening, making everyone feel comfortable and appreciated.
11. Delegate tasks.
Don't be afraid to ask for help. Hosting a gathering can be a team effort. Assign tasks to willing friends or family members, such as setting the table, serving drinks, or managing the music. Delegating responsibilities allows you to focus on enjoying the gathering and ensures that everything runs smoothly.
12. Relax and enjoy.
Remember, it's your party too! Take breaks, mingle with your guests, and savor the moment. Share stories, laughter, and good food with your loved ones. Your positive energy and enjoyment will radiate and make the event even more enjoyable for everyone. Don't get bogged down by minor details; instead, focus on creating lasting memories.
---
---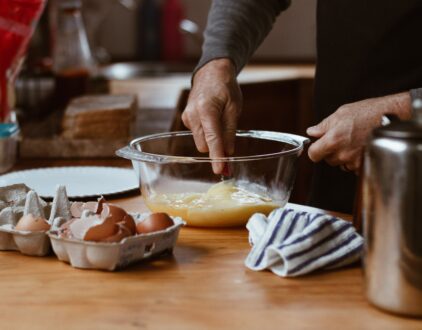 ---
Spaces
Whether it's luxury or ease, every area of your home should be as fabulous and unique as you.
FOLLOW ALONG ON INSTAGRAM
Find us on social for more home inspiration where culture, personal style, and sophisticated shopping intersect to help you create a home where you love to live.