In our first episode of Home & Texture's House Tours, we get an inside look at Memphis-based designer Carmeon Hamilton's home. The multi-faceted creative is not only an interior designer but a blogger, content creator, and environmental curator. Although she completed college with a Bachelor of Science in Interior Design, Hamilton started her career in health care design and residential design. She later discovered retail, merchandising, and environmental design, which fueled her passion for interior design and decor.
Hamilton describes her design style as modern bohemian. "I believe in elevating the everyday and finding beauty in the now. I always seek to not only discover the beauty in all things but to also help others find that beauty in the things that surround them every day," she says on her website.
Learn more about Carmeon Hamilton and her stunning home by watching her episode of House Tours:
Hooked? Here are three ways you can get a modern bohemian home like Carmeon Hamilton's:
Add Your Personality
As soon as you enter her home, her personality comes alive. The entryway boasts a hand-painted mural by Hamilton herself. It's a way to greet guests and make them feel like they've entered your mind. Don't be scared to add your personality to your space. It should feel like a love letter to your guests.
Embrace Patterns, Textures, and Color-Blocking
Hamilton is no stranger to patterns, textures, and color-blocking. If you're looking to get a modern bohemian feel for your home, start by adding patterned wallpaper or pillows. Another way to achieve the modern bohemian look is to mix the textures of your couches, throw blankets, pillows, and walls. Embrace the unknown and have fun playing around with patterns, textures, and colors representing your personality.
Plants, Plants, and More Plants
In a modern bohemian home, you could never have too many plants. Adding greenery to your home makes your space serene and a sanctuary. Try adding a mixture of plant sizes, heights, and pots. Add faux plants to your space if you don't have a green thumb. There are plenty that look real.
Jump to Products
---
5 Ways To Get The Modern Bohemian Look In Your Home
Bohemian Arrows Duvet Set
Play with patterns with this super chic duvet set. It's an easy way to transform your room into a modern bohemian oasis. This duvet set is design-forward and is excellent for mixing with a natural color palette. Add plants to your room to add the finishing touches. The woven duvet cover is machine washable and comes with matching pillow shams. It's available in three sizes: twin/xl, queen/full, and king. The front of the duvet features the design, and the reversible side is white. There's a hidden zip closure that makes it easy to insert a down comforter. Find this duvet set at Target. Each purchase pays the artist who designed the cover.
Denim Zebra Safari Self-Adhesive Wallpaper
Like Hamilton's safari-themed wallpaper in her hallway, this wallpaper adds elements of nature to a modern bohemian-designed home. This iconic Scalamandre print can be found in Barneys New York and Kate Space retail installations across the United States. The leaping zebras on a beautiful blue background make this design perfect for mixing patterns, colors, and textures in your home. This self-adhesive wallpaper is easy to apply. Just peel and stick to the walls of the desired areas in your home. If you want to remove the wallpaper, simply pull up. This wallpaper is safe for walls and does not leave sticky residue behind.
Rattan-Wrapped Round Wood Dining Table
This sculptural rattan-wrapped round wood dining table perfectly combines nature and contemporary design. With a rounded edge and clean lines, this table invites you to dine, cultivate connection and enjoy life. The use of natural rattan was inspired by Brazilian midcentury design. You can comfortably seat up to six people at this table. It's a great addition to your dining room space and can be highlighted with an accent wall, a beautiful light fixture, modern dining room chairs, and of course – plants. This is the perfect table for hosting friends and family to show off your newly modern bohemian-designed dining room.
Boho Black Rattan Daybed Frame Twin
Don't forget to show your guest bedroom some love when designing a modern bohemian space. This twin daybed frame was designed in Spain and was inspired by the Spanish tradition of siestas. It's the perfect spot for your guests to relax and enjoy the space you designed especially for them. The matte black rubber wood frames and handwoven rattan make this piece contemporary and bohemian. Bring it all together with beautiful, plush pillows in various patterns and textures. There are plenty of ways of incorporating this daybed in a modern bohemian space. This frame was designed to be used with a fiber-core daybed mattress and cover.
4-foot Artificial Monstera Deliciosa Plant Palm Tree
A modern bohemian-designed space would not be complete without plants. This 4-foot artificial monstera deliciosa plant adds color and an element of nature to your space. You won't have to worry about keeping this plant alive and can count on it to stay green all year round. The artificial plant has ten leaves varying in color and size, giving it a realistic appearance. It's the perfect addition to your room, living room, home office, or wherever else in your home you desire to have it. Intended to be used indoors, do not leave this plant outdoors or exposed to sunlight for an extended period of time.
Our editors love finding you the best products and offers! If you purchase something by clicking on one of the affiliate links on our website, we may earn a commission at no extra cost to you.
---
---
homeownership
Home is a safe place where relationships flourish and the cornerstone of neighborhoods. We believe it's the setting that surrounds your phenomenal story.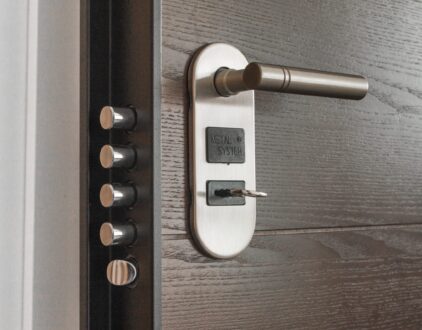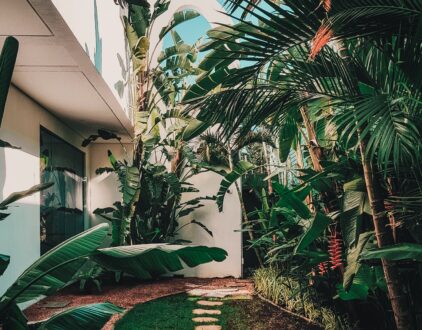 ---
Spaces
Whether it's luxury or ease, every area of your home should be as fabulous and unique as you.
FOLLOW ALONG ON INSTAGRAM
Find us on social for more home inspiration where culture, personal style, and sophisticated shopping intersect to help you create a home where you love to live.