That's right everyone, it's officially out with the tv consoles and in with the tv dressers. Using a dresser as a tv stand is a simple and effective way to create more space in your home. It significantly reduces the clutter that can arise as a result of having too much furniture.
Don't get us wrong, having a separate console for your TV is an elegant way to showcase all of your favorite TV shows and movies, however, if you're looking to optimize your space this season and the next, setting that big black screen on top of your dresser can be just as elegant. Whether placed in front of your bed or alongside an empty corner, dressers offer the perfect antidote to simplicity and minimalism.
These dressers are specifically designed to provide ample storage space for clothing, linens, and personal belongings, while also serving as a platform for housing TVs, media players, and gaming consoles. Furthermore, these dressers are crafted from a variety of materials like wood, metal, or a blend of both. Whether it's a rattan one or a wood one, TV dressers come in an array of styles ranging from contemporary to traditional, allowing them to seamlessly blend into any decor scheme. Ahead, are all of the best TV dressers to add to your space that are efficient and design-forward.
The Dresser
$1545
From wooden panels becoming rustic accent walls to discarded pieces made into dressers, this upcycled wood statement is minimalist and celebrates resourcefulness. As a great option to host your TV, this one-of-a-kind piece contributes to a more environmentally conscious approach to design and living.
Article Ash Dresser
$799
The versatility of ash wood complements a variety of interior styles, from rustic and farmhouse to modern and Scandinavian, this dresser is a great addition to any space and allows for a lot of storage.
Joren 6 Drawer Dresser
$795
If you're looking for something distinct, the Joren dresser attention has a bold and contemporary design that radiates a sleek and modern personality.
6-Drawer Storage Dresser for Bedroom
$369.99
An oak dresser exudes a classic and timeless allure and embodies a blend of elegance and strength. The wood's pronounced pattern and warm tones create a captivating visual texture that evolves over time.
Gallery Low 4-Drawer White Dresser
$749
This minimal-style dresser transcends a modern look with a simple and effortless design, making it the perfect statement for any and every home aesthetic.
Minimalist Slatted Dresser
$999
This rustic wood dresser captures a vintage essence while staying true to rural authenticity. Crafted from weathered and textured wood, this dresser exudes a warm and inviting ambiance that highlights natural imperfections.
---
---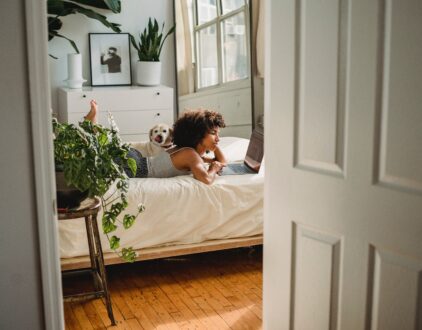 ---
Spaces
Whether it's luxury or ease, every area of your home should be as fabulous and unique as you.
FOLLOW ALONG ON INSTAGRAM
Find us on social for more home inspiration where culture, personal style, and sophisticated shopping intersect to help you create a home where you love to live.