Everyone loves a home that feels luxe, but making your space look fancy doesn't mean you have to blow your budget or completely renovate—it's the small details that make a huge difference. If you're looking for ways to add a touch of luxury to your space without breaking the bank, there are some easy-to-follow tips that will transform your home from ordinary to extraordinary.
Discover how a sprinkle of simple finishing touches can give your home a luxurious feel:
Ultra-luxe Fabrics
Incorporate ultra-luxe fabrics into your home decor for an elevated look and feel. Think plush velvets for your cushions and throw pillows, silky curtains that gently graze the floor, and cozy throw blankets that invite you to snuggle up on your sofa. These fabrics don't just look luxurious, but they feel it, too.
Statement Lighting
Say goodbye to generic light fixtures. Opt for chandeliers, pendant lights, or uniquely designed lamps. Soft, ambient lighting is great for evoking a calm, lavish atmosphere. Install dimmers to customize the mood in a room.
Art That Resonates
When choosing art for your home, it's important to select pieces that resonate with you and your personal design style. Frame your art pieces in beautiful frames and intentionally place them in focal areas. Consider large-scale prints or gallery walls for an artsy statement.
Metallic Accents
Incorporating metallic accents like gold, silver, or bronze can instantly elevate a space. From ornate mirrors with metallic frames to metallic table legs and drawer knobs, these metallic touches ooze luxury.
Fresh Flowers and Plants
Add natural elegance and style to your home with fresh flowers in beautiful vases or indoor plants in chic pots. The vibrancy and fragrance of fresh blooms can make your living space feel lavish and lively.
Minimal Clutter
Simplicity often resonates with luxury. Keep your space as tidy as possible, with each item you own having a designated spot. Invest in sleek storage solutions to hide clutter to ensure that your room's aesthetic stays on point.
Set The Vibe With Scents
Scents have the power to set the vibe in a room. Opt for high-quality candles or diffusers with fragrances that align with the vibe you're aiming for.
Personal Finishing Touches
It's the little things that count. Personalized touches, like monogrammed tools, engraved nameplates, or custom cushions, add a level of bespoke luxury that mass-produced items can't replicate.
---
---
Decorate
Access design inspiration that infuses personality and culture into your spaces.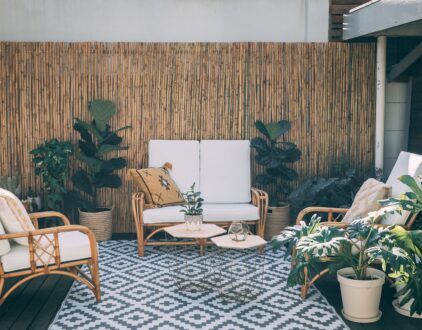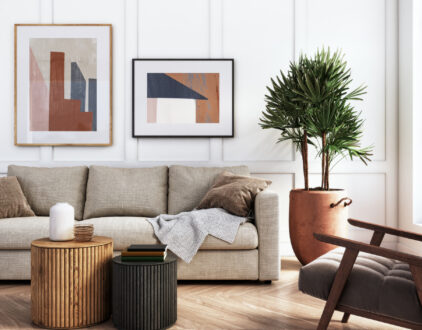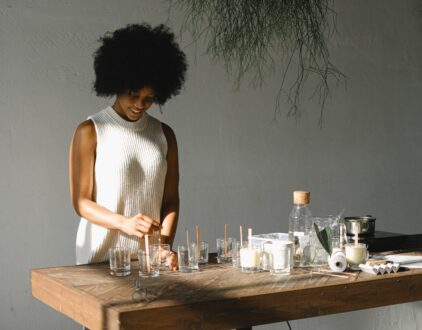 ---
Spaces
Whether it's luxury or ease, every area of your home should be as fabulous and unique as you.
FOLLOW ALONG ON INSTAGRAM
Find us on social for more home inspiration where culture, personal style, and sophisticated shopping intersect to help you create a home where you love to live.