Imagine owning a home that perfectly fits your needs, provides financial freedom, and embraces a minimalist lifestyle. This dream can become a reality with tiny home kits. These kits offer a convenient and affordable way to build your own compact dwelling.
Benefits of Tiny Home Kits
Tiny homes offer several advantages that make them an appealing option for homeowners. Firstly, they are cost-effective. Building a traditional house can be financially burdensome, but tiny home kits provide an affordable alternative. They also promote sustainability and energy efficiency, as these homes typically require fewer resources to construct and maintain. Additionally, tiny homes offer the freedom of mobility, allowing homeowners to relocate their dwellings easily.
Considerations Before Choosing a Tiny Home Kit
Before diving into the world of tiny home kits, there are a few crucial factors to consider. Begin by determining the size and design of the home that suits your lifestyle. Assess your budget and affordability, ensuring that the chosen kit aligns with your financial capabilities. Finally, research local building codes and permits to ensure compliance with regulations.
Tips for Maximizing Space in a Tiny Home
Living in a tiny home requires maximizing every square inch efficiently. Here are some tips to make the most of the available space:
Clever Storage Solutions: Utilize vertical space with tall cabinets and shelving units. Use under-bed storage, wall-mounted organizers, and built-in furniture with hidden compartments.
Multi-functional Furniture: Opt for furniture pieces that serve multiple purposes, such as a sofa that can convert into a bed or a dining table that can fold away when not in use.
Minimalist Design Principles: Embrace minimalism by decluttering and keeping only essential items. Use light colors and mirrors to create an illusion of spaciousness.
Outdoor Living Spaces: Extend your living area to the outdoors by creating a functional and inviting outdoor space. This can include a patio, deck, or garden area where you can relax and entertain.
Jump to Products
---
1
Rose Cottage: 2 Beds 444.3 sq. ft
This versatile kit offers the perfect solution for a guest house, ADU (Accessory Dwelling Unit), or outdoor project. With a total of 444 square feet, it provides ample space for comfortable living. The steel frame construction offers durability and stability, while the stylish design of the Rose Cottage adds charm to any environment. This kit comes with two bedrooms, allowing for flexible usage options. Whether you need extra space for visitors or a separate living area, the Rose Cottage has you covered. It includes all the necessary components for assembly, including the steel frame, walls, roof, doors, and windows. The easy-to-follow instructions make construction a breeze, even for those with limited DIY experience.
2
The Bungalow Loft: 2 Bedrooms/2 Bathrooms, 1018 sq. ft.
The Bungalow Loft features two bedrooms and two bathrooms, providing comfort and functionality. The separate kitchen and dining area can be customized with an island or dining room table, making it perfect for entertaining your guests. The loft can serve as a bedroom or office space, giving you the freedom to make it your own. Designed to be constructed on a concrete slab foundation, the Bungalow Loft offers upgrade options and customizations to suit your preferences. From flooring systems to deck additions, you have the flexibility to create a space that meets your requirements.
3
The Seattle: 200 sq. ft.
Whether you're in search of an ADU, a cabin, a guest house, or a home office, this kit offers a compact and efficient space for your living needs. With a total area of 200 square feet, The Seattle kit maximizes functionality within a small footprint. The interior of The Seattle is intelligently designed to optimize space. It provides an open-concept layout that offers flexibility for customization and efficient use of every square foot. Despite its compact size, the kit offers ample space for various purposes, allowing you to create a comfortable and functional living environment.
4
Sea Breeze Villa: 1 Bedroom 1.5 bath 499.4 sq. ft.
The Sea Breeze Villa features one bedroom and 1.5 bathrooms, making it an ideal choice for individuals or couples seeking a cozy and practical living space. The thoughtfully designed layout maximizes functionality and creates a warm and inviting atmosphere. Customization options allow you to personalize your living space and add your unique touch. From interior finishes to optional upgrades, you can create a home that reflects your personal style and preferences. Whether you're looking for a permanent residence, a vacation retreat, or an ADU, this kit offers a superior option that combines quality craftsmanship, functionality, and aesthetic appeal.
5
The Phoenix: 170 sq. ft.
This architecturally designed framing kit is perfect for easy assembly on your own concrete slab. The Phoenix home kit includes the steel structure and necessary components, while The Home Depot offers the finishings you need to complete your personal space, such as doors, windows, electrical, plumbing, and finishes. The pre-assembled steel panels make construction quick, efficient, and cost-effective. PLUS 1 Home Kits are designed and approved by professional engineers to comply with building codes and zoning requirements, including harsh climates. The kit allows for personalization, enabling you to design and finish your ADU according to your spatial needs, budget, and personal style.
Our editors love finding you the best products and offers! If you purchase something by clicking on one of the affiliate links on our website, we may earn a commission at no extra cost to you.
---
---
homeownership
Home is a safe place where relationships flourish and the cornerstone of neighborhoods. We believe it's the setting that surrounds your phenomenal story.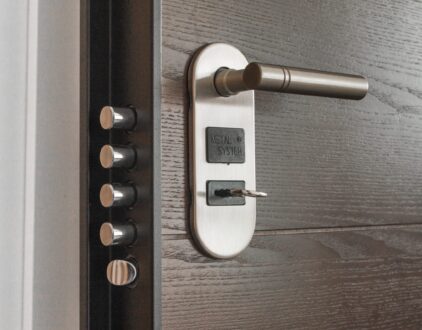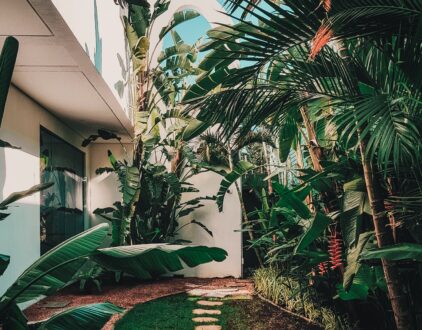 ---
Spaces
Whether it's luxury or ease, every area of your home should be as fabulous and unique as you.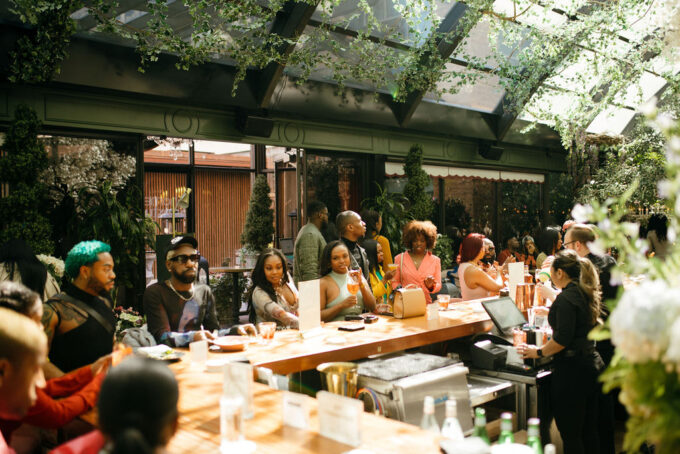 FOLLOW ALONG ON INSTAGRAM
Find us on social for more home inspiration where culture, personal style, and sophisticated shopping intersect to help you create a home where you love to live.