A walk-in closet is every fashion lover's dream come true. Walking into your closet and having enough space to see all of your pieces is a privilege that should not be slept on. But what if you want a bit more from your closet space? Transforming your walk-in closet into an inviting and stylish space doesn't have to be a stressful project. You can turn your walk-in closet into a room where you go to feel joy and get inspiration.
Whether you're looking to maximize storage, add a touch of luxury, or make your closet more organized, these ideas will help you achieve the walk-in closet of your dreams.
Add some color.
Adding color is a great way to transform your walk-in closet. You can achieve this by painting the walls, adding wallpaper, or decorating with colorful baskets and bins. Opt for a color that aligns with your aesthetic and motivates you to keep your space tidy.
Maximize storage with shelving and drawers.
Transform your walk-in closet by adding shelving or drawers. You can build custom shelving or purchase storage and shelving at any home goods store like IKEA, Lowe's, or Home Depot.
Add proper lighting.
Lighting completely changes the game in spaces. The right lighting can elevate your closet and highlight your clothing, shoes, and accessories. Add a glamorous chandelier or pendant light to enhance the ambiance in your walk-in closet.
Install luxe flooring.
Instantly elevate the look and feel of your closet by adding a rug or carpet. Choose a rug that complements your color scheme and adds texture to the space.
Add the finishing touches.
Add personal touches to your walk-in closet. This can include hanging artwork, creating a cozy sitting area, or displaying your favorite handbags. This will make your closet feel like your personal retreat.
---
---
Spaces
Whether it's luxury or ease, every area of your home should be as fabulous and unique as you.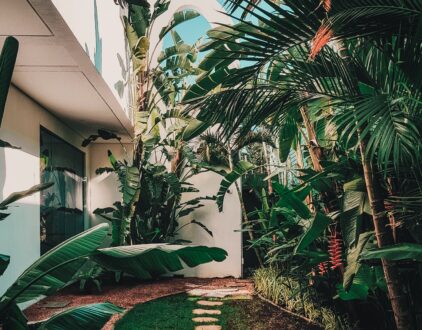 ---
Spaces
Whether it's luxury or ease, every area of your home should be as fabulous and unique as you.
FOLLOW ALONG ON INSTAGRAM
Find us on social for more home inspiration where culture, personal style, and sophisticated shopping intersect to help you create a home where you love to live.